Enboard: Bringing a brand to life.
Enboard came to us at a crossroads. The technology driving the Enboard platform placed them at the forefront of the EdTech space, but their UI/UX and marketing efforts weren't as robust. Our challenge was to redefine their brand and execute it consistently across their marketing efforts so they could connect with their target audience in a more meaningful way.
BRANDING • UI/UX • WEB DESIGN • MESSAGING • STRATEGY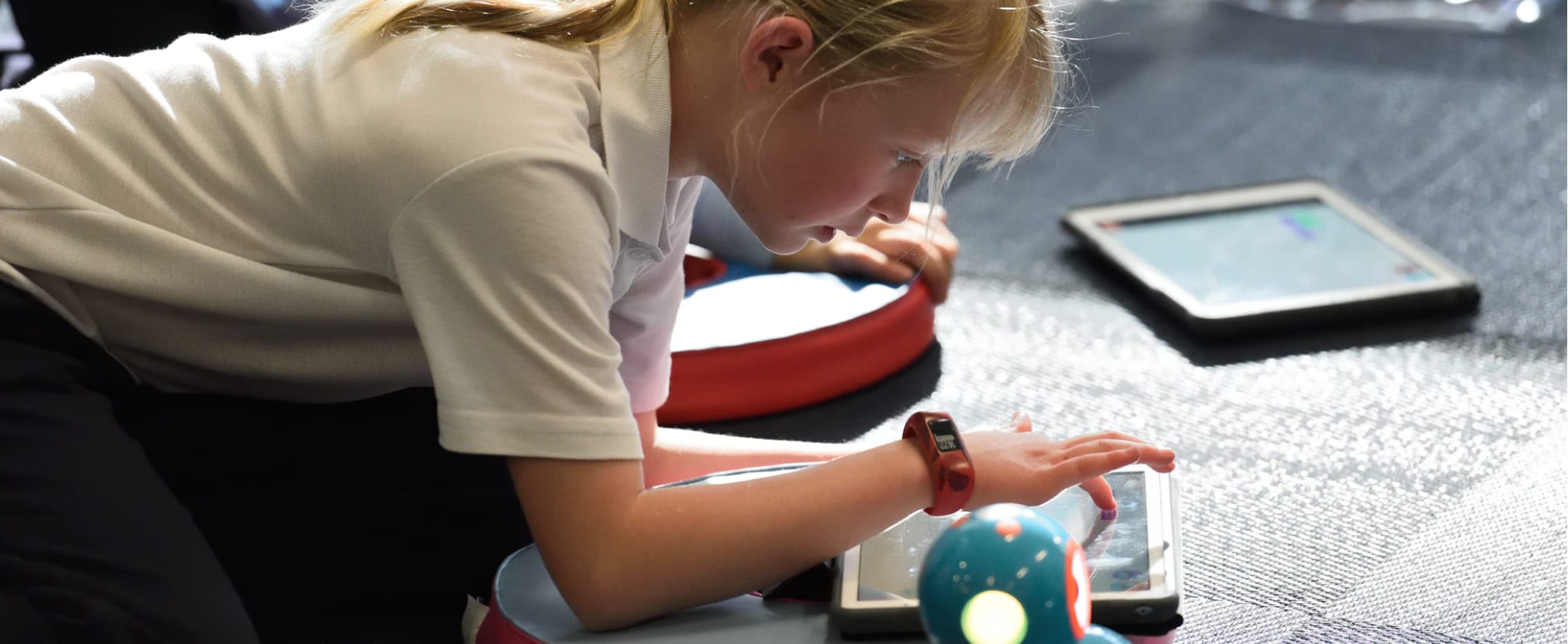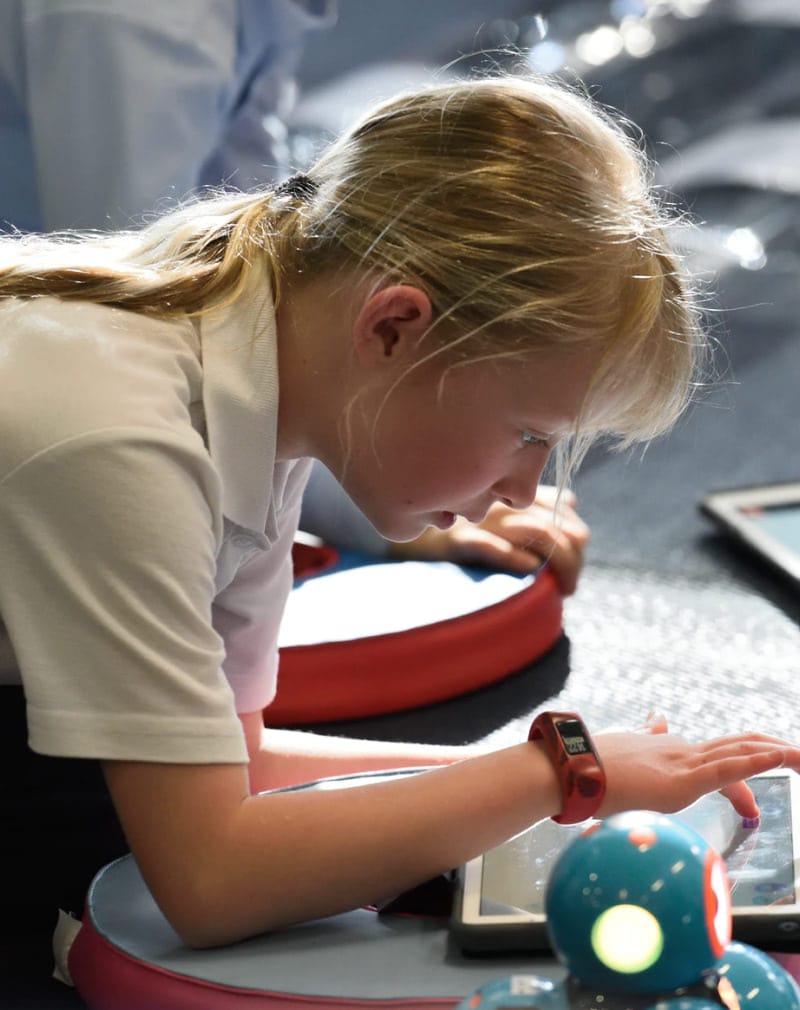 EdTech marketing that works.
The Enboard platform is a fully integrated toolset that's designed to automate processes for K-12 school districts. By automating otherwise manual tasks, like resetting passwords and account & resource provisioning, Enboard frees up teachers, administrators & IT staff to focus on what matters most: bettering their students' education.
As the EdTech market expanded and matured, Enboard remained focused on platform development and coding. They'd hung their hat on becoming a highly-functional tech company but hadn't grown into a brand that could compete in a fast-paced industry.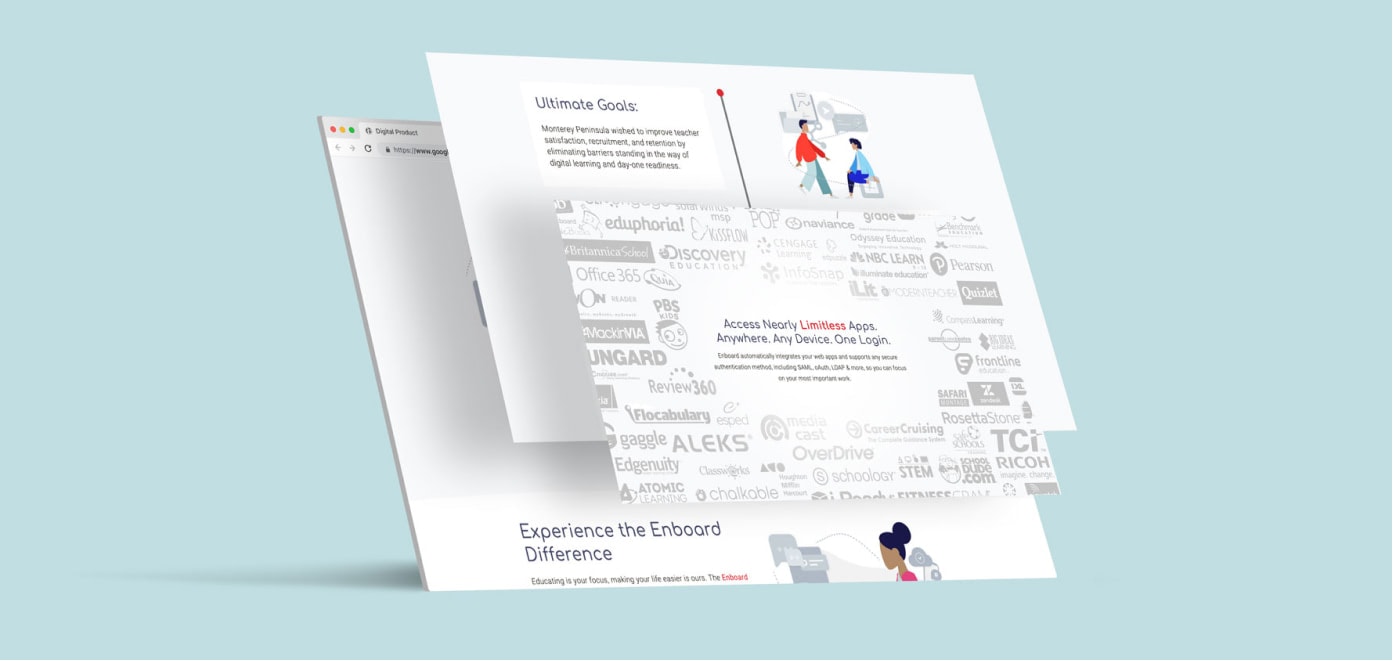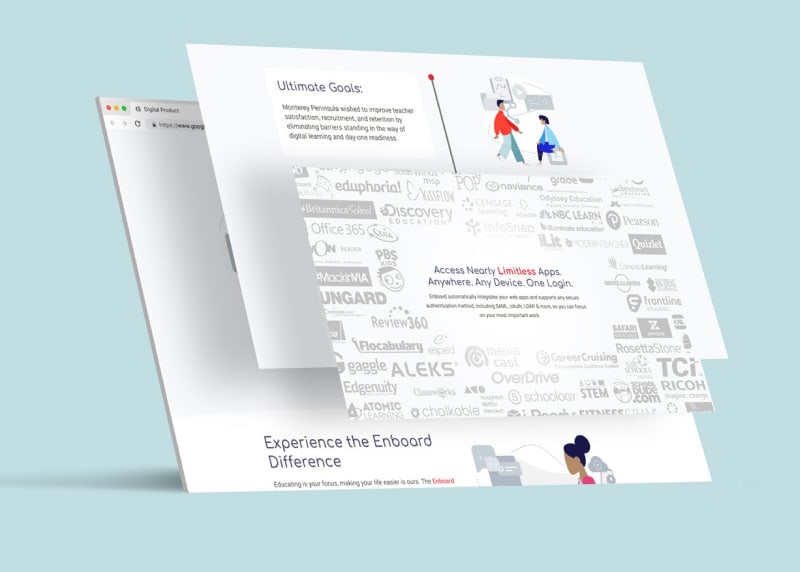 Defining a trajectory.
Over a series of meetings and interviews with Enboard's team, we were able to identify pain points and uncover opportunities to bring a higher number of valuable leads into their sales funnel. To secure those leads, we determined that Enboard needed a fresh website with a clearer user journey. More than that, they needed a new way to speak to their audience.

We helped reveal what was at the core of Enboard's brand: people. With a new trajectory and clearly defined brand values in hand, we started a top-down rebrand from message to identity.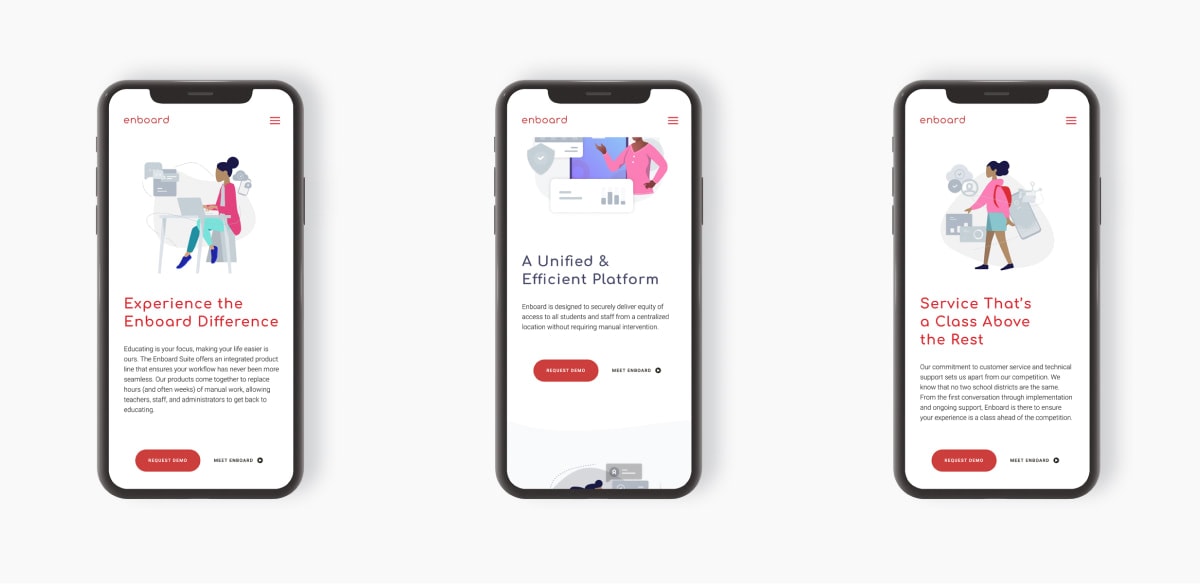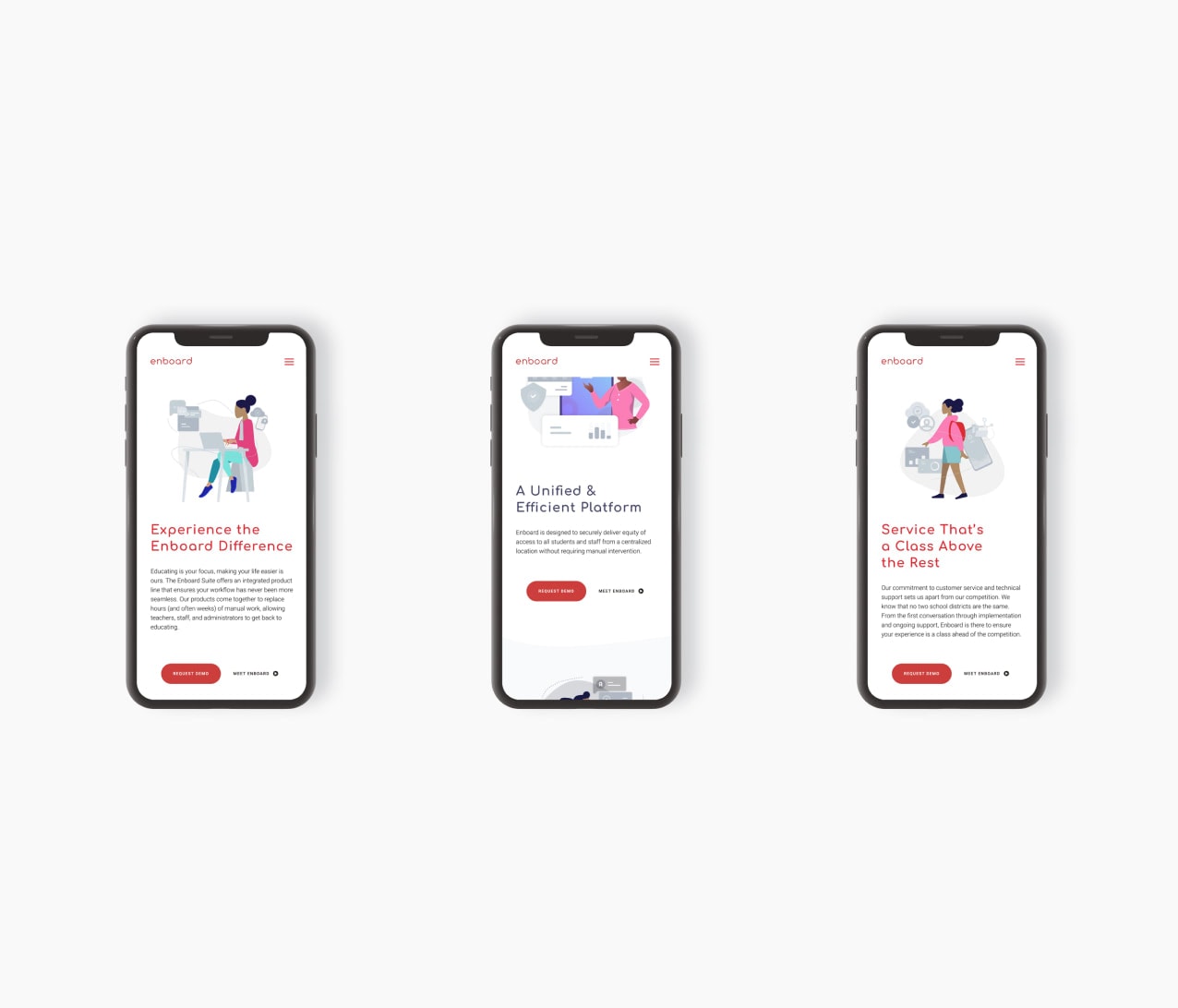 Digging to find the core of a brand & their culture is the difference between static aesthetics and informed, holistic branding.
Message
Enboard's language needed to be more human and less jargon. We established goals for their new copywriting to ensure that it stayed focused on their target audience groups.
CTAs evolved from generic contact requests to approachable phrases like "Meet Enboard" and "See how many personnel hours you can save." We then replaced tech and feature-heavy headers with bright, memorable messages that would resonate with all of their audience groups.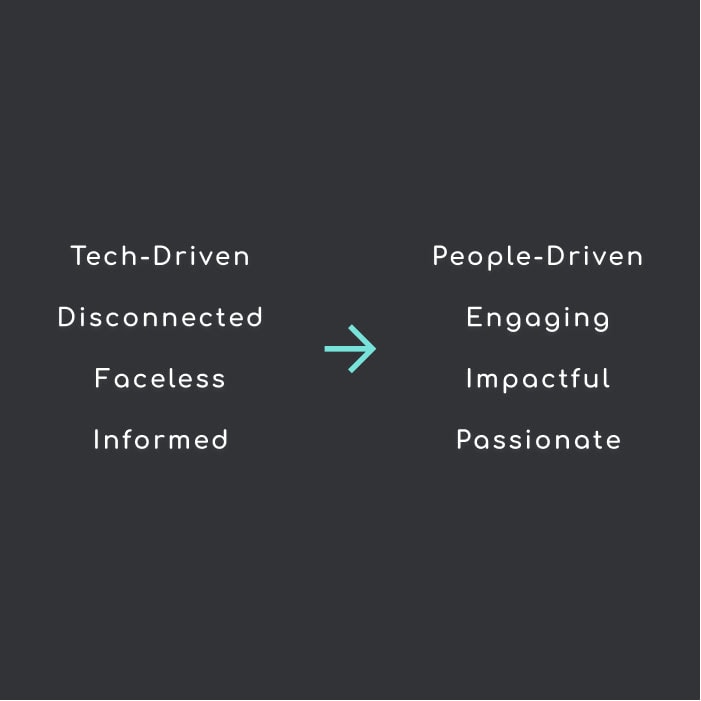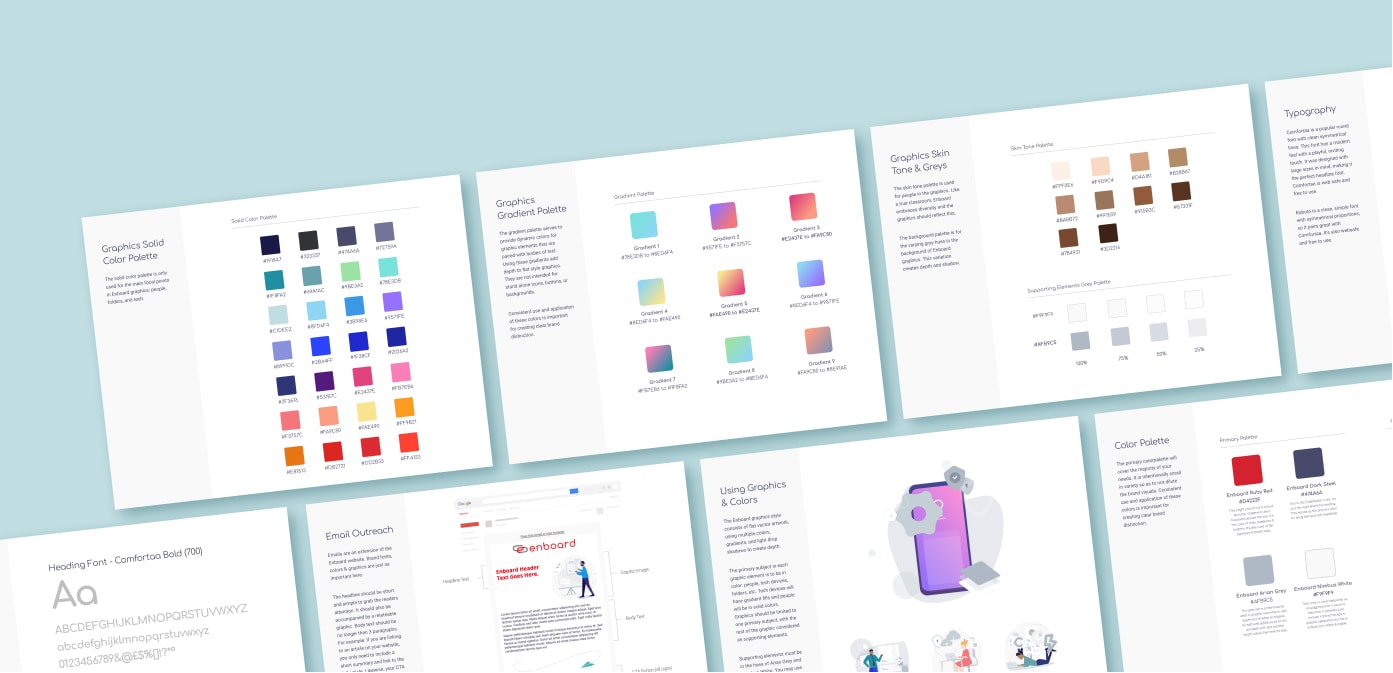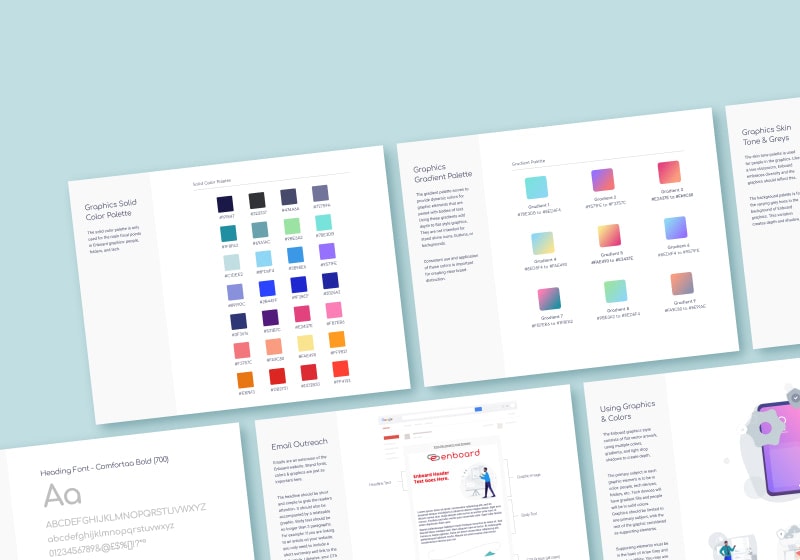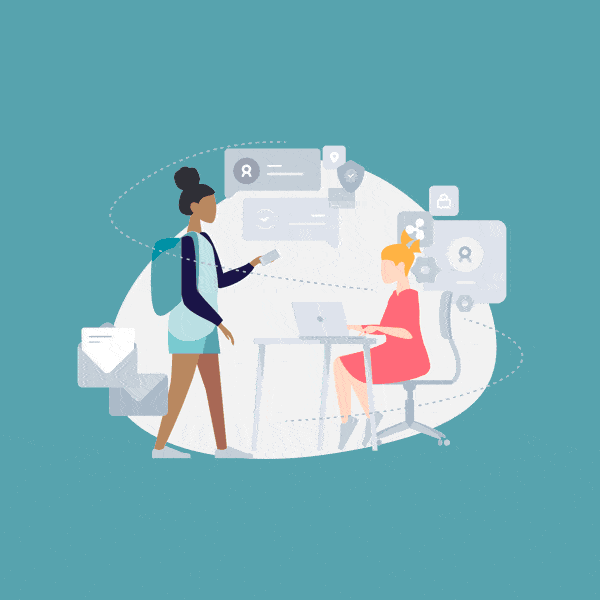 Branding
We evolved Enboard's legacy color palette from monochromatic red to a wide range of fresh, modern, and inviting colors. The new color palette gave the brand depth, versatility & intentionality.

We also created a custom illustration system to help tell Enboard's story in a more visual way. The illustrations focus on people, connection, and clarity, which mirrors their new messaging strategy.
Sales Strategy
Enboard's sales team needed a better, more intuitive way to showcase their process to their end-users. By visually mapping out their toolbelt, we were able to uncover their competitive strengths and help them redefine their sales pitch.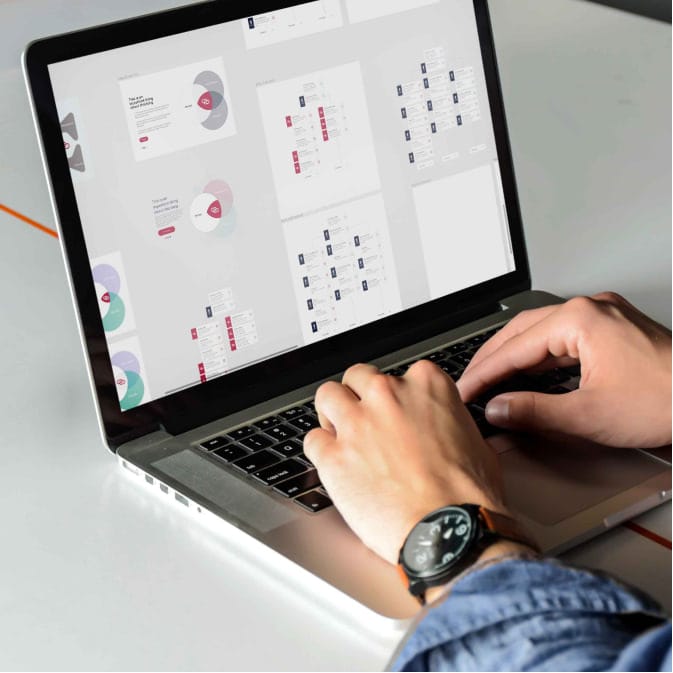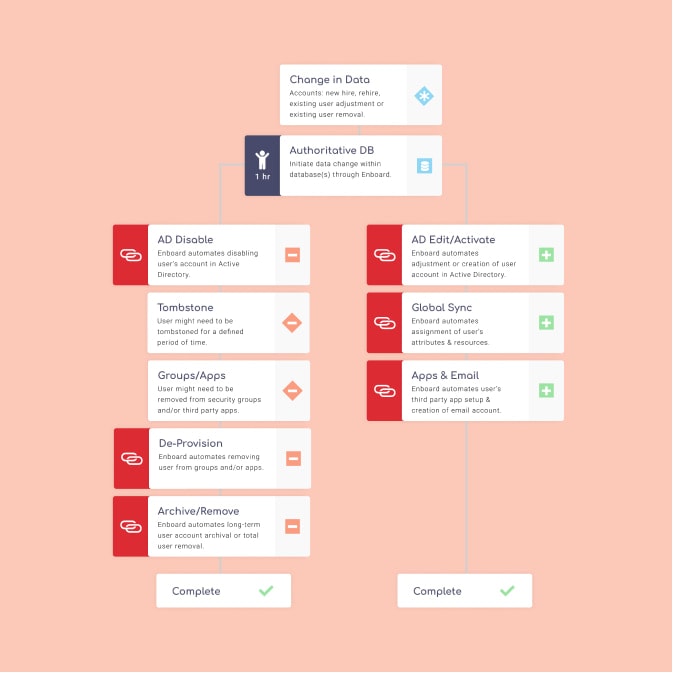 How it all worked out.
Overall, our redesign is fresh and fun. From the backend through the forward-facing elements, the new look & feel is intentional and compelling. Top to bottom, we delivered a cohesive brand experience for Enboard and their customers.
August was the most productive month for Enboard in 2019. They received double the number of demos compared to the previous 6 weeks, post-launch In one month, they received more demo requests than in the first seven months of the year.
All in all, post brand launch showed a 4x improvement over the YTD average.