The Foundation of All Our Work
WE•DO is about collaboration. We engage, brainstorm, and leverage each other's strengths. Our lean marketing process takes place around large tables with whiteboard toppers covered in dry-erase marker scribbles. There are no desks or cubicles here. Our office is a reflection of our philosophy on lean marketing. It's the foundation of all of our work.
We reject the notion of hierarchies in the creative process. Employees aren't just as people who work for you, and clients aren't just people you work for. Empowering everyone, regardless of position or title, to input their ideas in conversation offers more diversity and imagination when reaching end-goals.
At WE•DO, we're teammates. Our clients are our partners.
Collaboration, especially in design, pushes people past their own perspective. It creates an environment of continuous improvement, a thread that weaves through everything we do. Within the environment of collaboration, we follow a simple process architecture that keeps us focused on your vision and connected to your values.
First, we learn by understanding your business, researching your customers, studying your market, and identifying the best keywords to use in your message. Next, we map out a plan for the project and include all the phase lines that connect with your vision and goals. Process mapping is a tool we use in the lean marketing methodology we've developed.
Third, we prioritize and focus on the most important elements and plan accordingly. The fourth and final step in our lean marketing process is to apply the strategies and tactics we developed through collaboration with your team. Then, the entire lean marketing process loops back again, allowing us to determine if our efforts were successful or not. If not, we go through the steps again until the desired outcome is achieved.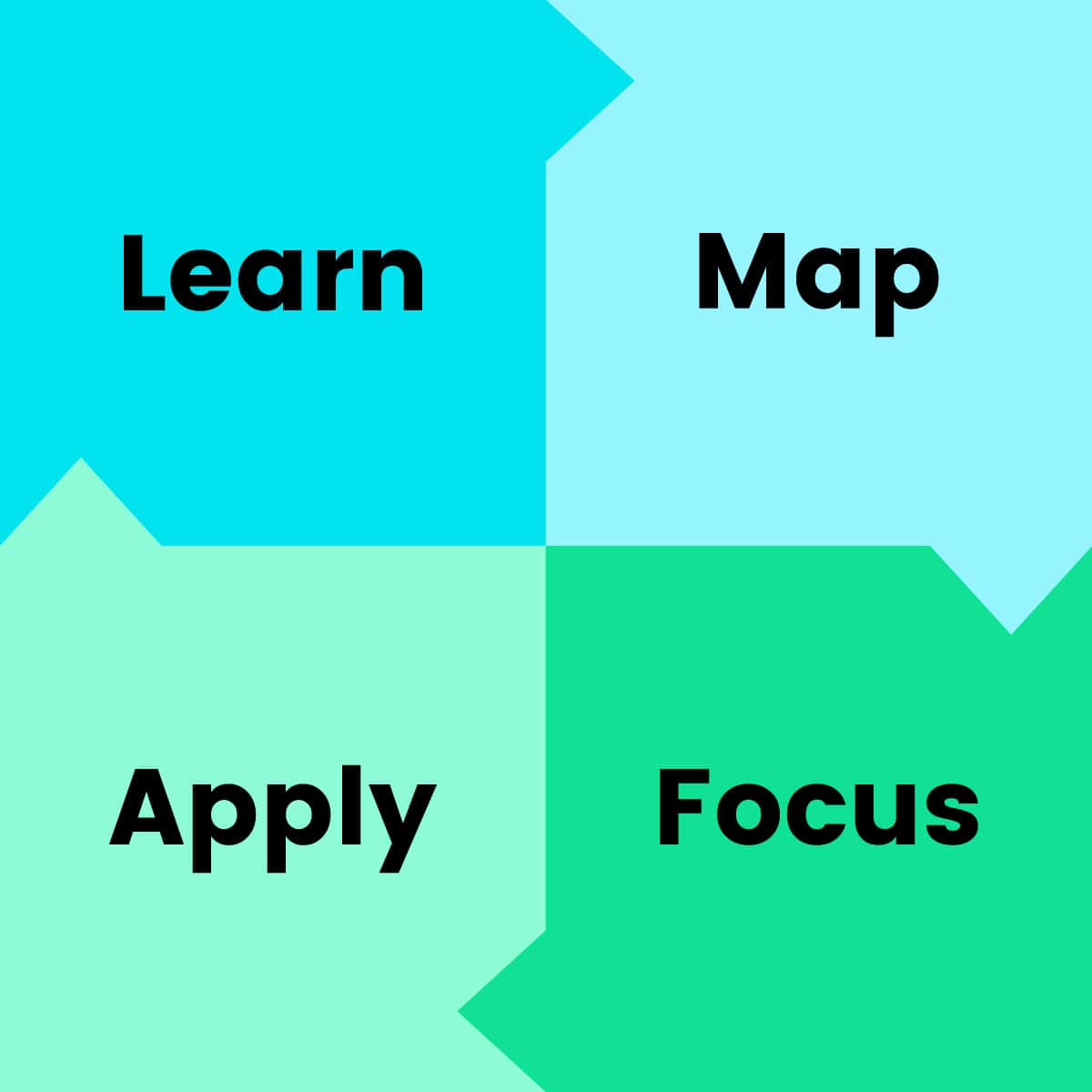 4 Step Process Improvement
01: Learn
We go beyond simple statistics to see the world through our client's eyes— identifying who they are in real and insightful ways.
02: Map
We bring together audience insights, business goals and category understanding to yield a unique and actionable approach to your project.
03: Focus
Together we push beyond what's expected to explore what's possible— creating territories and concepts that serve as a foundation for future design solutions.
04: Apply
We design experiences across media that create an emotional connection and drive consumer action in ways that are truly new and original.