MYB: Locally grown, nationally recognized.
Mind Your Business, Inc. has no shortage of heart. Its beginnings were humble: a mom working out of her basement, diligent in her goal to vet potential nannies. MYB, Inc. has since grown into a wildly successful national background check company. In 2019, Inc. Magazine recognized MYB as one of America's top 5000 fastest-growing private companies.
BRANDING • PHOTOGRAPHY • WEB DESIGN • DEVELOPMENT • SEO/SEM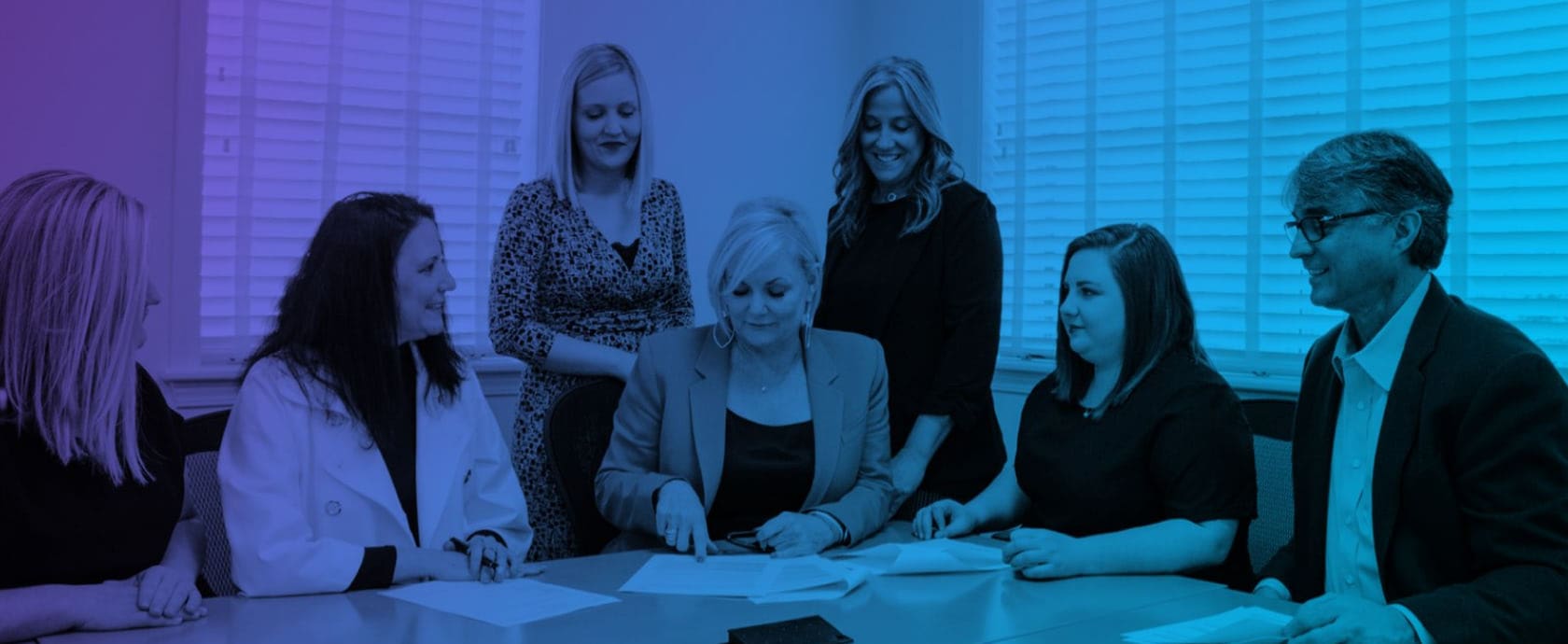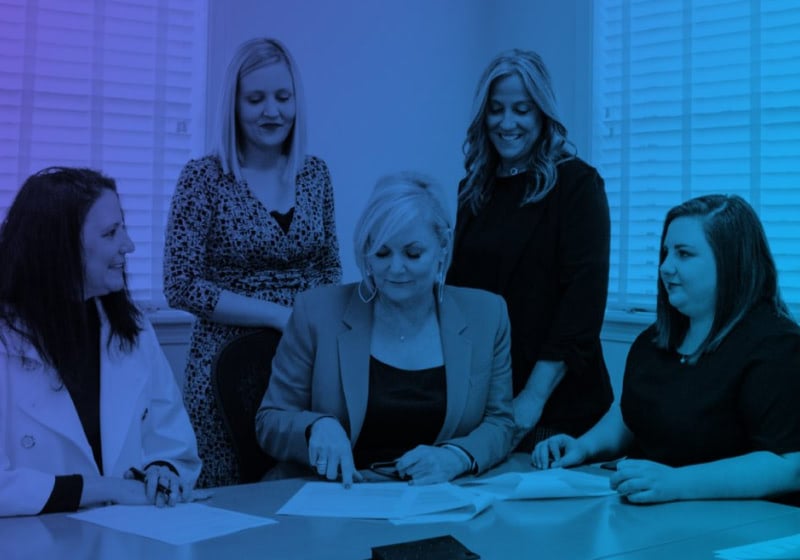 Marketing for an Inc. 5000 company.
When we partnered with the MYB team, our discovery process revealed that the brand's look and feel hadn't grown concurrent with the recognition the company had gained over time.
To help make the brand as bold as its backstory, we needed to capture MYB's unique personality without compromising the success or professionalism of the people who built it.


Branding to competitively differentiate.
A generic logo was never going to pair well with a unique name like Mind Your Business Inc. It had to pack a heftier punch. Bright colors and a bold typeface helped bring the new logo into sharp focus. The checkmark is strategic; it creates the foundation for MYB's visual language and allows the logotype to stand alone as a recognizable brand mark.
A mark that tells a story.
Branding should help tell the story of who you are just as much as what you do, bridging the gap between emotive and descriptive. MYB is a leading provider of background checks and background screening, so the checkmark made sense from a services standpoint. But more importantly, the checkmark helps tell the story of confidence, assuredness, and having your bases covered. MYB checks all the boxes.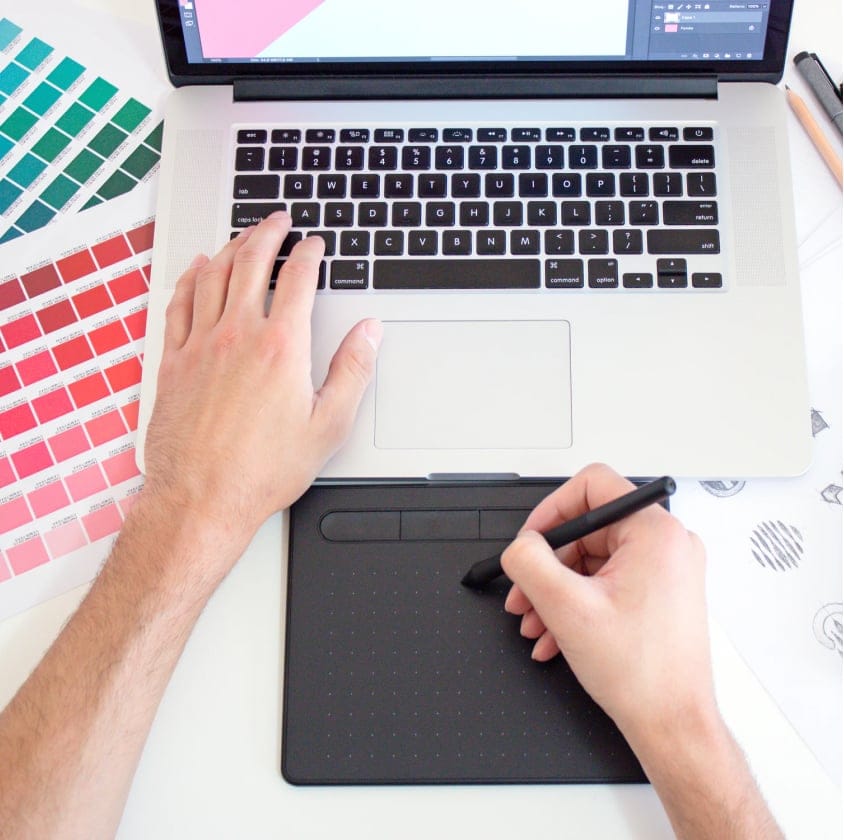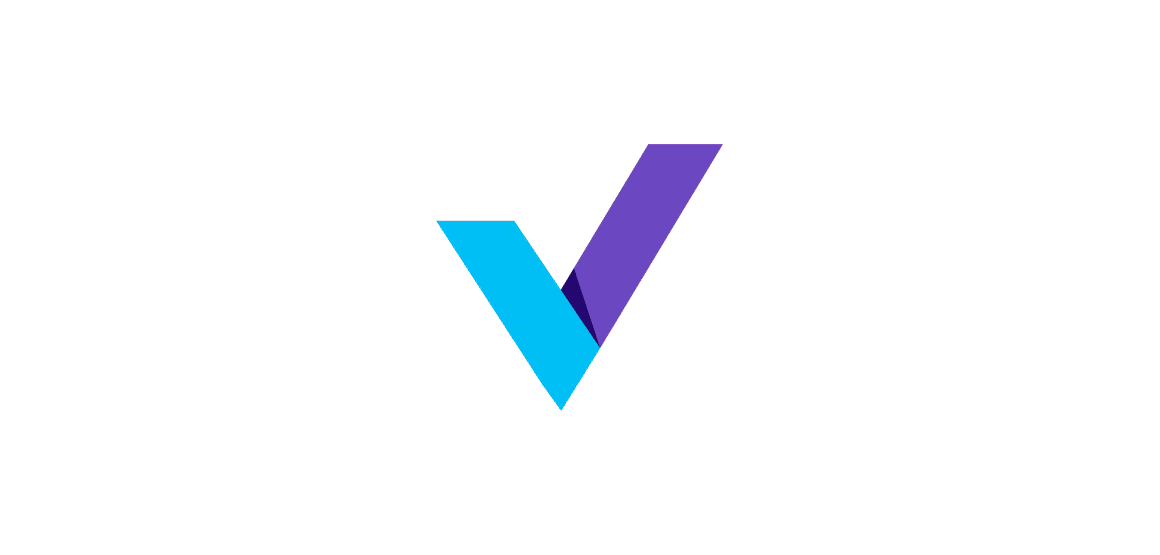 We introduced vibrant blue and purple colors into MYBs palette to make the brand outshine an industry that's supersaturated with dull greens, aggressive reds & safety orange.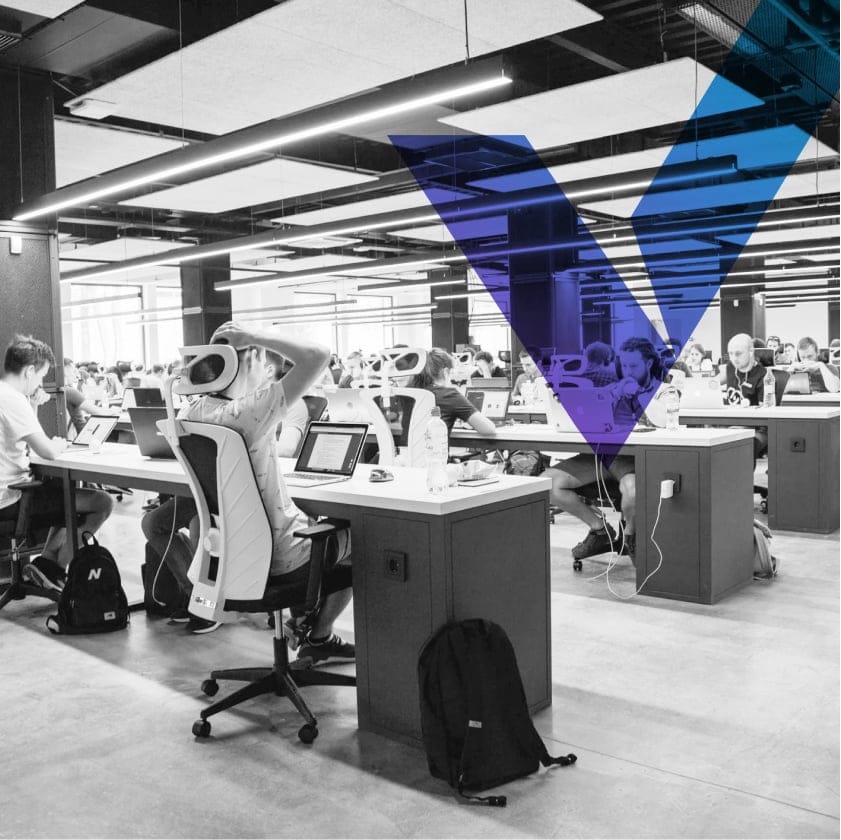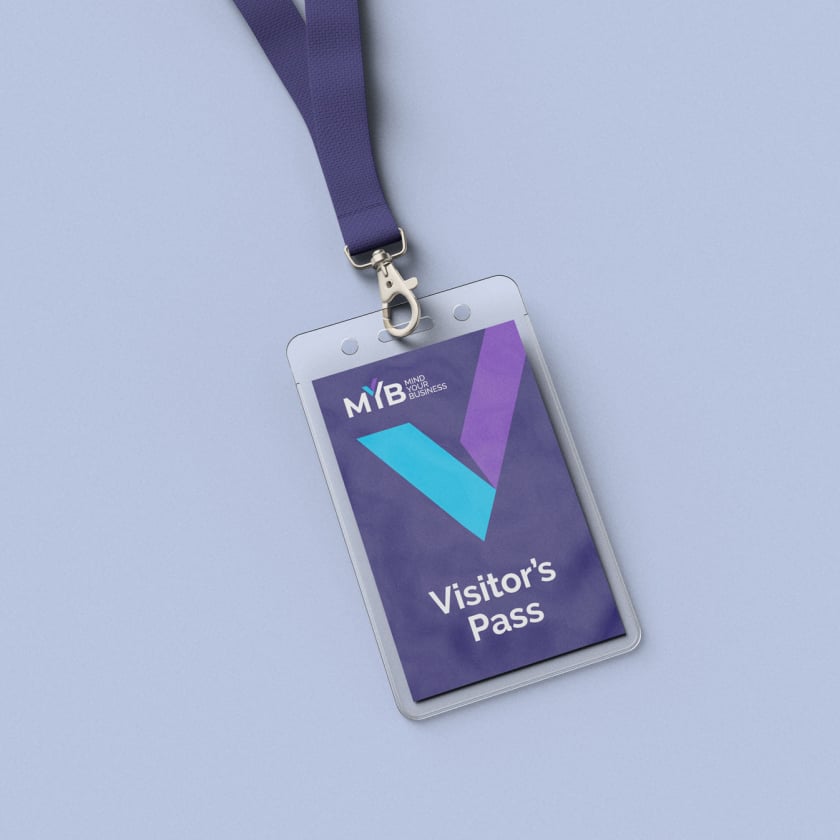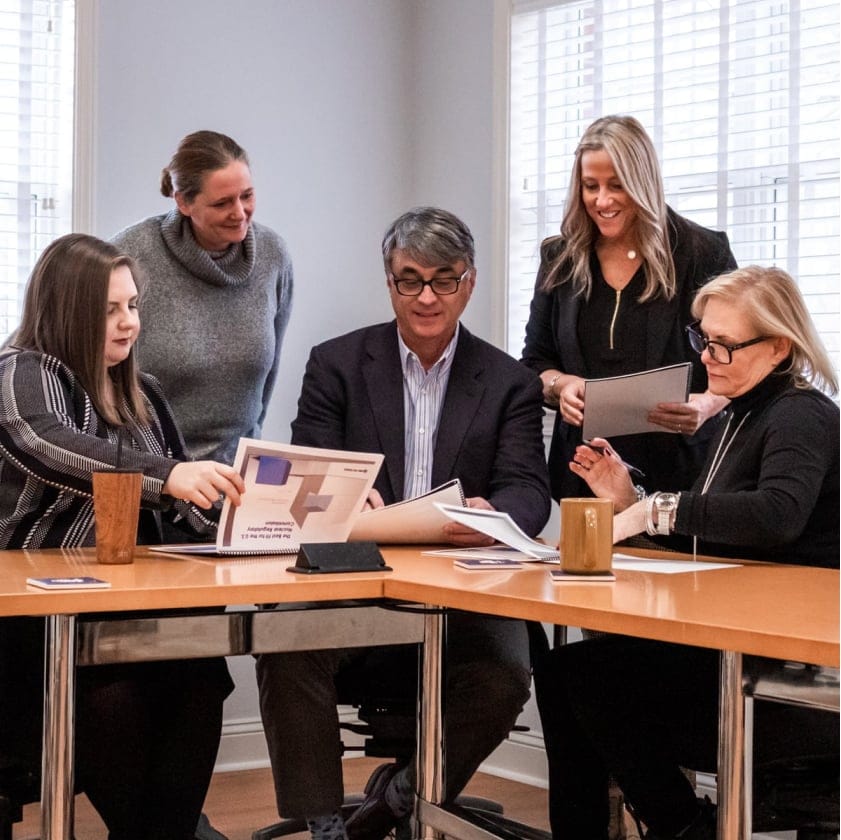 Photography
Rather than relying on impersonal stock photos, our team shot custom photography to help connect MYB's audience to their brand story in an authentic, human-centered & compelling way.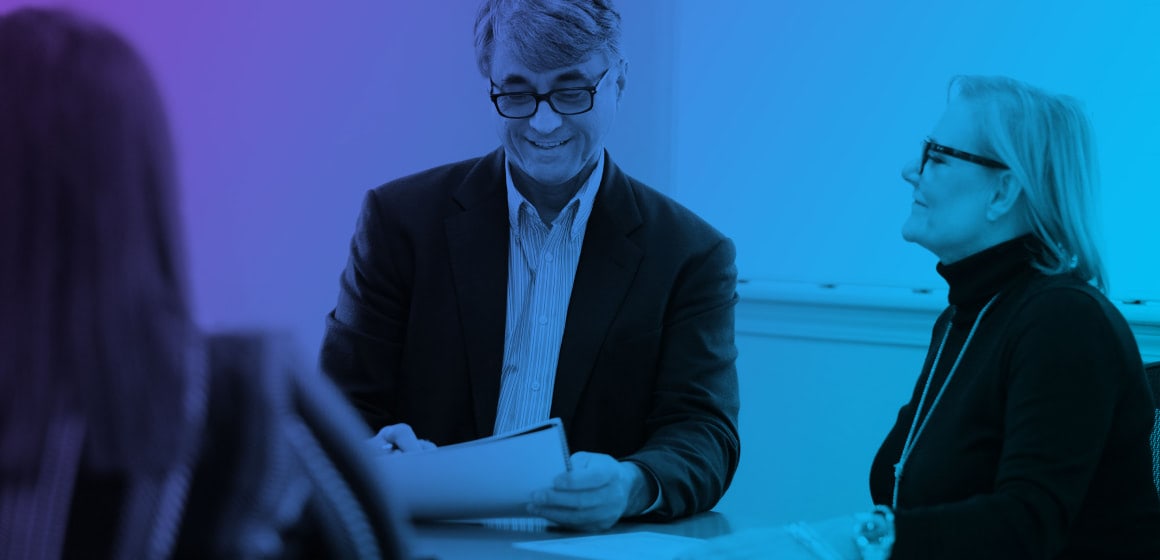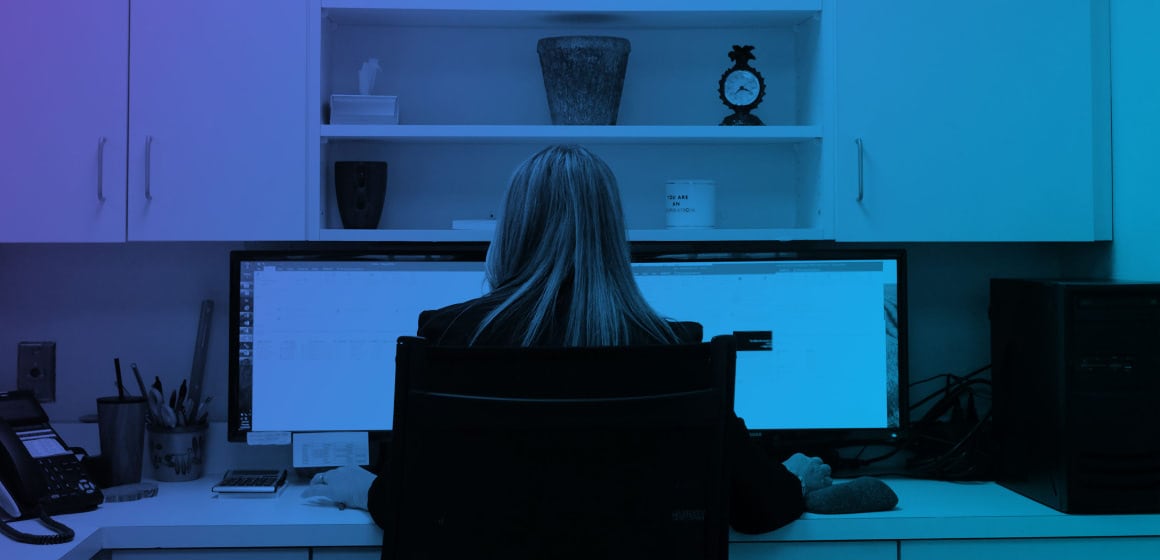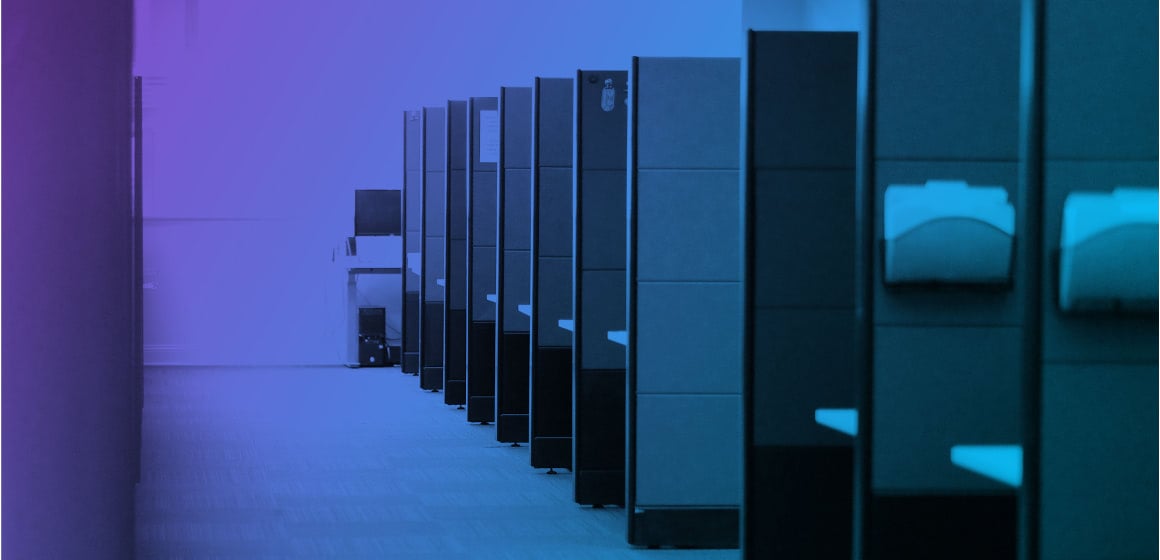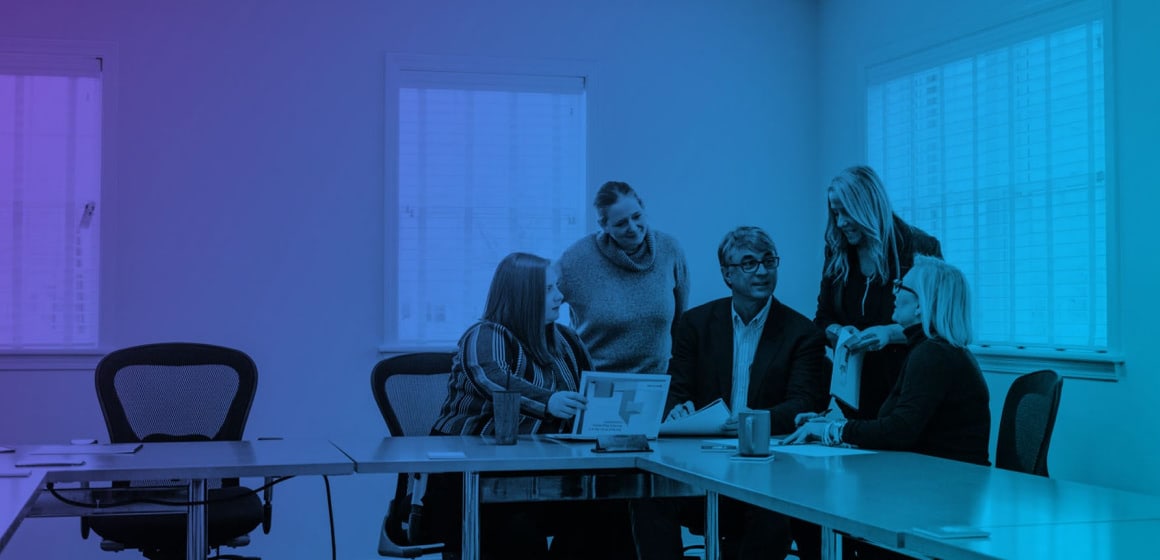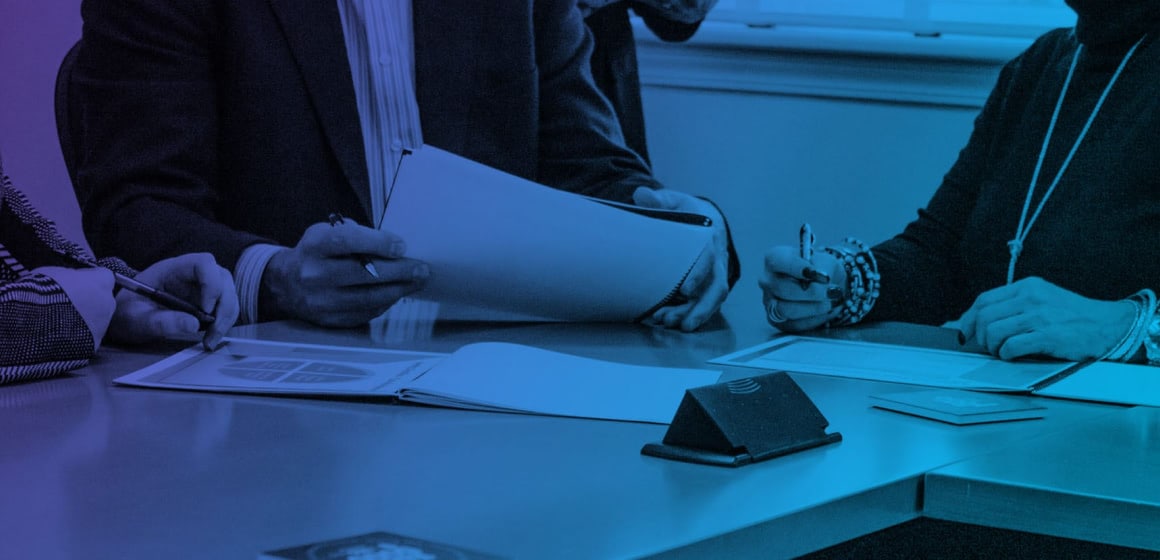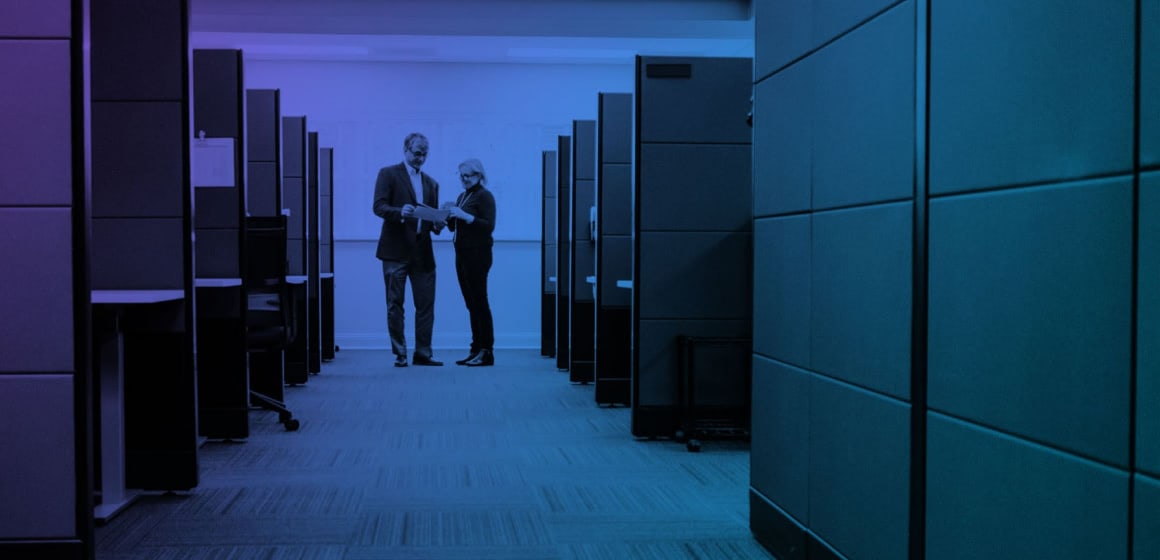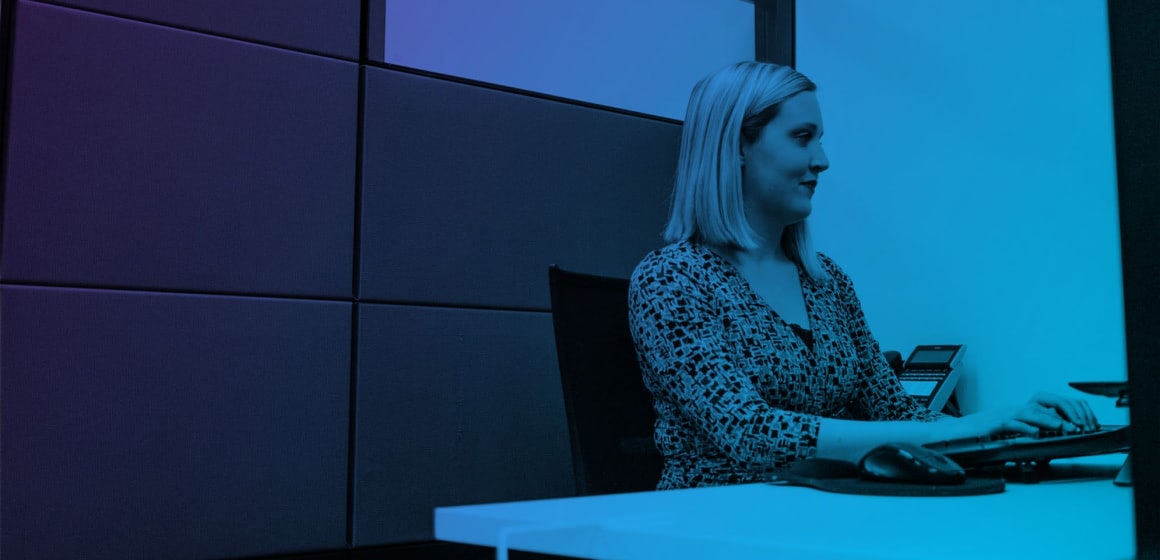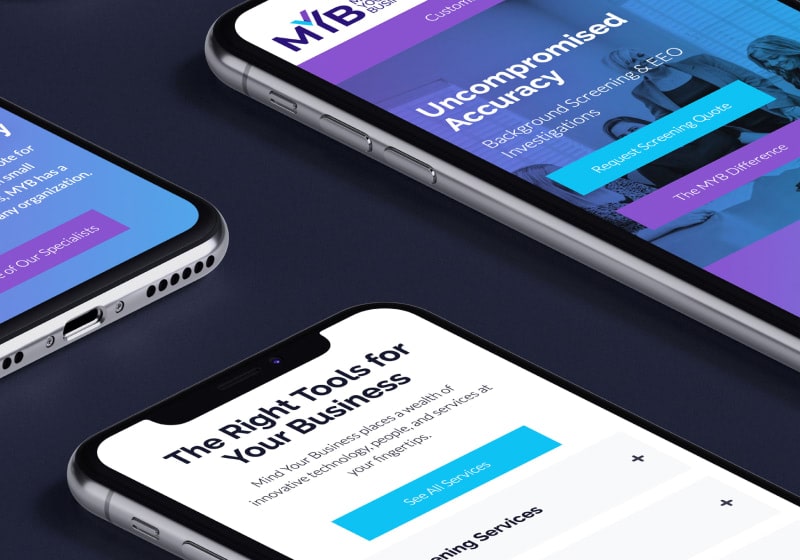 Web design & development.
Through web audits and discovery sessions with MYB's team, we discovered a significant pain point: their old site wasn't helping their conversion rates. The site architecture was unclear, CTAs didn't point users towards beneficial actions, and the overall aesthetic was dated and felt homegrown. The site also only worked on desktop and was unusable on any other device.
Enter the new MYB: clean, bold, colorful, professional, and mobile-ready. We utilized the WordPress Engine to develop a custom site, complete with a new, intuitive user journey focused on touchpoints that helped turn leads into sales.
Marketing
Beyond a new look and feel, MYB needed to boost their brand's thought leadership. We paired an in-depth SEO strategy with highly targeted PPC campaigns to bolster their digital presence and establish their voice as an authority in the background checks niche.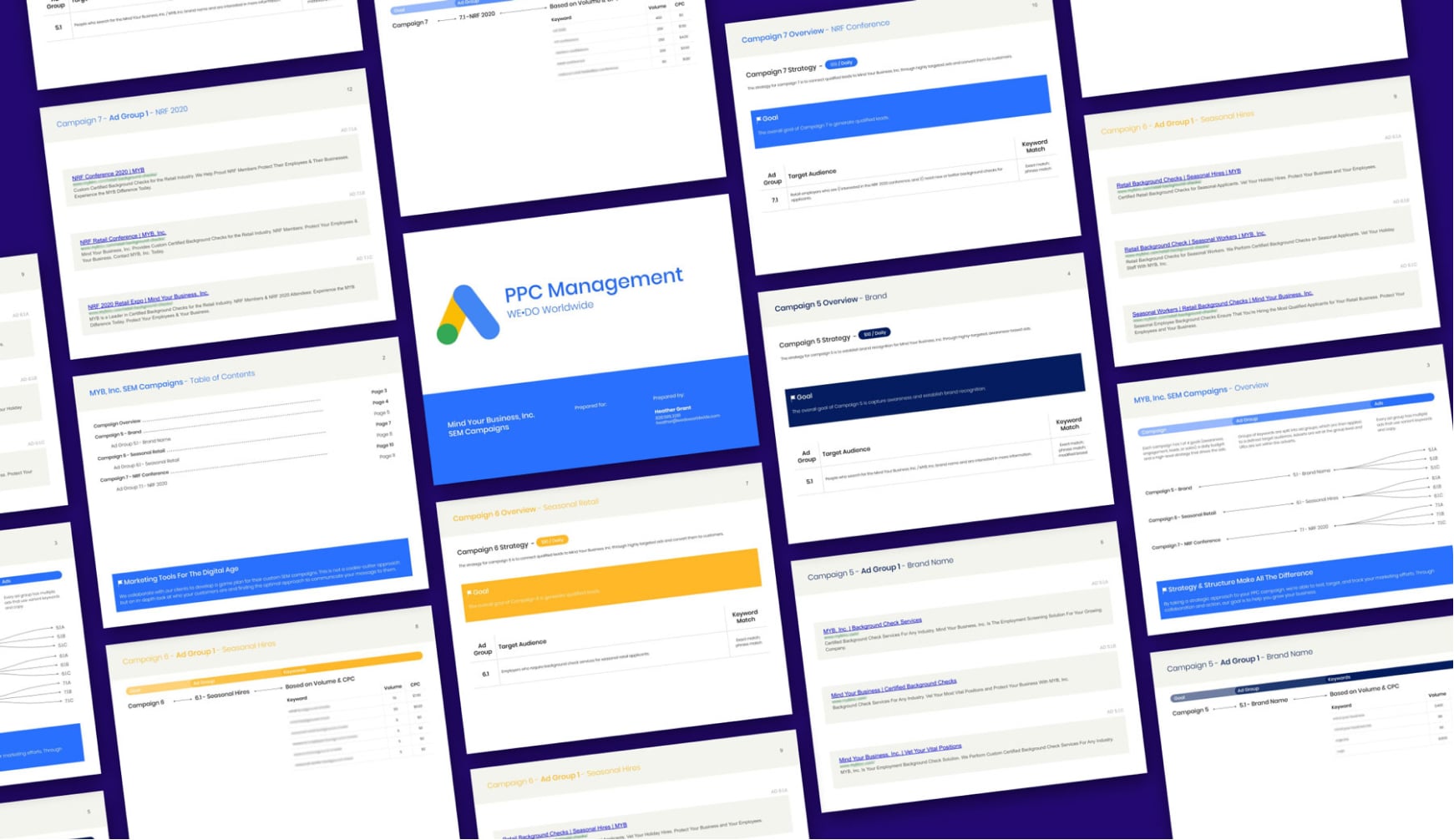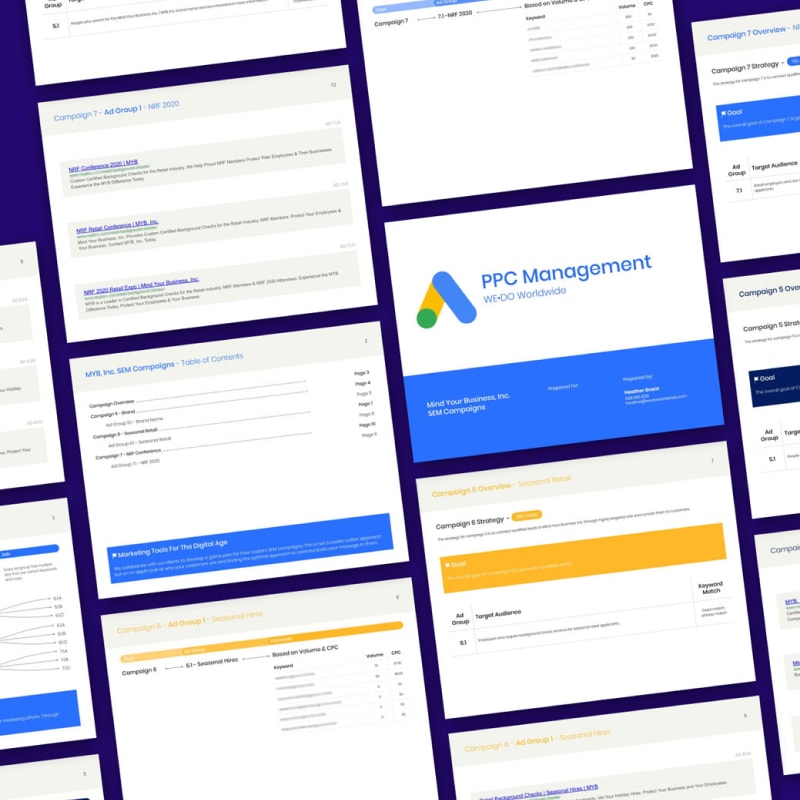 How it all worked out.
Strategic implementation of our continuous improvement process has helped Mind Your Business Inc. gain leads in previously untapped industries, from the local through the national level.
Over 180 days of our team managing MYB's SEM efforts, we increased their overall account CTR by 11% while decreasing ad spend by $3,580.
By narrowing their funnel and updating their brand to better target their audience, we were able to increase the amount of leads getting to their site while at the same time significantly decreasing their cost.