Positioning your company to be found.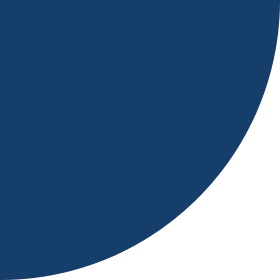 Who knows about positioning your company to be found? WE•DO.
Is your company "the best-kept secret" in your industry? Is your website glitchy or out of date? Are you struggling with the best way to reach your ideal customer? Sounds to us like you're struggling with positioning your company to be found.
And you're not alone.
Industrial companies are often overlooked by marketers looking for flashy retail brands, when in fact, industry drives 72% of the economy. Digital marketing for industrial companies can lead to huge growth opportunities with the right plan and approach.
One of our primary goals, in terms of positioning your company to be found, is to improve your site's Google ranking. It's one of the easiest and most effective digital marketing strategies for achieving said goal. Nowadays, most people use the internet to search for products and services. They most often use the Google search engine, which processes about 40K searches per second. And when the results are in, they'll most often click one of the first three results at the top of the first page.
A Google "rank" refers to where a site falls in that list of search results. Getting to the top of page one takes work, and it's not easy. Google considers roughly 200+ factors when sifting through and ranking websites. They're very secretive about exactly how they do it. That said, we have some tried-and-true tools for boosting your rank in spite of all that works against you.
Here's how we do it.
Website Design
The first major factor we consider when positioning your company to be found is website design. We know how to design a website that will catch Google's attention. These are some of the things we focus on:
Indexing: Google wants to see all of your pages and confirm that your site structure makes sense. We know how to build a proper sitemap that allows Google to quickly scroll through your pages.
Trust: Like a parent of teenagers, so many sites try to pull the wool over Google's eyes. Google wants to trust you but doesn't know if it can. It takes time to build that trust. Inbound links, outbound links, visitor engagement, and a low bounce rate all support that you are an authority worthy of its trust.
Server Location: A local server location can boost rankings for the particular country or region of your target market.
Mobile Optimization: Google announced earlier this year that more than half of all searches are performed on mobile devices. If your site isn't mobile optimized, you're missing out on a huge and delicious piece of the market pie.
Search Console Integration: Google likes when you're on board with their system. Registering and verifying your site with Search Console offers up valuable data for analysis and can boost search engine rankings.
Domain Name Strategy: Your site's URL can have a huge effect on search results. For example, www.rockclimbing.com comes up as a top result for a "rock climbing" search. Problem is, this site hasn't been updated in months and has almost zero visitor engagement. What's worse is it has hardly any relevant information on the subject of rock climbing! What it does have is a trustworthy registration history. Compared to a new site, Google views sites that have been around for a while in a much more favorable light.
Page Management
The next key SEO factor in the process of positioning your company to be found is page management. Even more than the overall build of your site, page content has the most significant effect on your Google rank. Tools for optimizing each page include the following:
Keywords: Keywords lie at the heart of search engine optimization. They tell Google what your pages are about. Keep in mind, Google doesn't comprehend the words on the page; it's a mindless scanning machine. Using keywords helps match your pages to customers' searches. Being aware of these keywords and your users' search behaviors allows us to guide the machine.
Title Tag: The title tag briefly and accurately describes the content of your page. It's one of the most crucial relevancy signals for Google.
Meta Tag: Meta tags provide structured metadata about a web page and indicate relevancy for Google. Meta tags only appear in HTML code, so leave this aspect in the hands of skilled web developers.
H1 Tag: This is the "header" tag, which is (usually) the title of the post. Like the meta tag, H1 tags are embedded in the HTML code.
Page Copy: Strategically peppering keywords throughout the content will have a significantly positive effect on search engine results. Overdoing it can set off Google's spam alert. Keyword overkill will make your page look forced and unreadable. Skilled copywriters know how to walk this fine line.
Length of Page Content: Again, Google wants to see that you're an authority on your subject. So present authoritative content. Each page should be thorough, informative, and focused.
Duplicate Content: Avoid grouping two subjects onto the same page. Likewise, avoid duplicate information on two pages.
Site Updates: Google looks for fresh, relevant information and tends to look past stale posts and stagnant websites. A steady stream of updated content will keep your site high in the rankings.
Image Optimization: Google can't see, but it does recognize images that complement your page text. It knows what the image is by reading its alt tag, caption, and description. Properly tagged and captioned images make your page more appealing to visitors and create the relevancy Google requires.
Link Building
Google pays attention to the company you keep. The final factor in the process of positioning your company to be found? Link building. Your site should link to other relevant, well-ranked sites, and vice versa. Remember: quality over quantity is key. Many links from one domain are less relevant than links from multiple sites across many domains. If you cultivate your site carefully, with quality in mind, the important page factors will fall into place.
Outbound: Google is more likely to see you as "good" if all of your friends are also "good." Outbound links should lead to reputable sources like the New York Times–never Clickbait.com.
Inbound: Inbound links are harder to control but have a more significant effect on Google rank. Google will drop your rank if most or all of your inbound site links are from Clickbait.com. The best way to get quality inbound links is to provide quality content that reputable pages source for information.
Internal: Your website is likely to have many different pages. Each page will have a different, focused subject, but they will all rest beneath an overarching theme. Use internal links to lead your readers from page to page as they browse your site for more information. A spider-webbed network of information strengthens itself.
Contextual: Links within the page text are worth more than links found elsewhere on the site. Some websites have a list of "relevant links," but these carry less weight than hyperlink from within the text of their page.
Relevancy: Google wants your site's inbound links to come from relative sites. If your site sells picture frames, you'll benefit from links from photography websites. Links from sites that sell running shoes? Not so much.
Authority of Linking Pages: Google looks at where your site links come from. If the pages that send links your way have high authority ranks themselves, you'll reap favorable results in search engine rankings.
Homepage: The homepage is the hub of a website. An inbound link from a homepage carries far more weight than one from an obscure page within a site.
Domains: Quality aside, Google checks the number of websites sending inbound links your way. The higher Google can count, the better.
Authority of Linking Domains: Domain authority is different than page authority. A site with a low domain rank can have one page that ranks fairly high. Google recognizes domain quality as well as page quality.
Fully transparent. Rapid testing. Growth minded.
Fully transparent. Rapid testing. Growth minded.
Schedule your 15-minute free consultation
WE•DO is ready to put our minds to work to drive your growth.