How to Start Getting Results from Your Small Business Website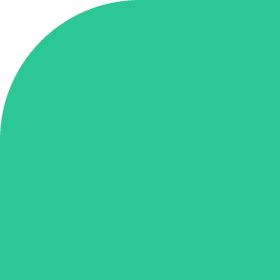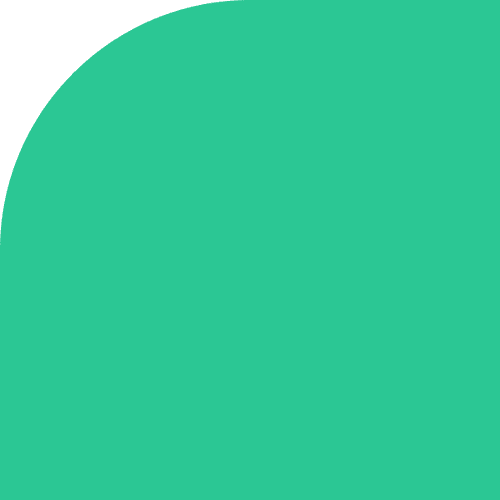 You've got your small business website set up. The main pages are finished: an eye-catching Home page, an About page full of information, a detailed Contact page. Your products and services are there for visitors to see and buy. So you'll automatically start making sales, right?
Unfortunately, it doesn't quite work that way.
If you already have the basics covered, that's great! But that's not everything that goes into a successful website. The website for your small business need to be active, not static.
To really start seeing results from your website, you need to tackle these five steps.
1. Start an email list.
Once your small business website is up and running, the very first thing you need is an opt-in for your email list. Why? So that you know who your customers are and can contact them at any time.
Collecting email addresses from current and potential customers lets you keep in touch indefinitely. Have a bit of advice to share? A new product to launch? A great sale going on? An email list is how you tell your customers about it.
When you have an email list, you have an opportunity to communicate directly with your customers, form relationships, build loyalty, and drive them toward your products. And unlike advertising on social media, email is a marketing platform that is fully under your control.
Even better, an email list is one of the best investments a small business can make. The average company sees an incredible $44 return on every $1 spent for email marketing!
Just asking for emails from visitors to your website is not very effective, though. Customers are bombarded by email every day, so they're reluctant to hand out their contact information unless you give them a good reason. That's why you need an incentive—something to persuade visitors to sign up. This could take the form of a weekly or monthly newsletter, a free ebook or report, or a discount code that they can use.
Whatever you choose for your incentive, make sure it is prominently stated next to your opt-in form. That way, customers know exactly how signing up will benefit them.
2. Set up your social media.
You may have heard about social media marketing. You may have even set up an account or two—but do you know what to do with them?
The real value of social media accounts isn't selling your products or services. It's creating a relationship that drives customers back to your website.
Social media makes you available to your customers in a non-intrusive way. It gives them a chance to see what you're up to and comment. It lets them keep in touch with you easily when they have a concern or question. It gives you the ability to get their feedback.
Not sure which color of a product will sell best? Post both on your Facebook page and ask which fans prefer. Launching a new service? Tease it on Twitter before the release. Have behind the scenes photos from a shoot? Post them on Instagram to make customers feel like they're part of the action.
Of course, just having social media accounts doesn't do you any good if your customers can't find them! That's why it's important to:
Display social media buttons on your website. Put them in a place that's easy to find, such as the header, footer, sidebar, or contact page.
Check button links. Make sure all your social media buttons link where they're supposed to. You want them to go to your page or account, not the account of the person who clicks on them.
Include share buttons. Throughout your small business website, include social media share buttons that customers can use. For example, anything with a photo should have a link to Pinterest; blog posts should have links for Facebook and Twitter. This allows customers to share your products or services with their network, endorsing your business and increasing your exposure.
3. Start a blog.
Having an amazing small business website doesn't do you much good if no one ever finds it. That's where blogging comes in.
A blog is one of the best free ways to drive traffic to your website — and it can work for businesses in every industry.
One of the most successful business blogs of the past decade was by a company that sells fiberglass backyard—not an area of business usually associated with blogging! The company cut their marketing budget by hundreds of thousands of dollars and focused on producing quality blog posts that answered the questions prospective customers always asked.
The result? Millions of potential customers landed on their website, resulting in millions of dollars in sales. The company was even able to track over $1.7 million in sales to a single blog post!
Of course, a blog won't do much good if the content is short, unhelpful, poorly-written, or all about you. The goal is to keep customers on your website, and the key to that is good content. If you want good traffic and more sales, make sure your blog posts are helpful, informative, well-written, and relevant to your ideal customer.
4. Get on Google Business.
Do you have a brick and mortar store?
Then not only do you need a small business website, you need that site to show up in the business listings of the world's most popular search engine.
When customers want to find a nearby business—a dry-cleaner, a florist, a place to eat brunch—one of the first places they will look is on Google. When they do, a website isn't all you need in order for them to find you.
You need your website to show up at the top of the list, with a map pointing directly to where they can find you, a listing of your business hours, and hopefully a few great customer reviews. If they see all that, only then are they likely to click on your website and find out more.
When you register for Google My Business, you become part of their local search options. That means people looking for your type of business in your area are more likely to see your website, along with those corroborating details like maps and reviews. You are able to point search engines directly at the website for your business. That means Google can point potential customers directly to your brick and mortar store.
5. Update your site regularly.
But the best way to start seeing more and better results from your small business website? Update it every month.
Now, you already know to update your site when you add new products or services, when your location changes or you add new members to your team.
But even if none of those things have happened, you should still be updating your website content regularly in order to boost your SEO, or search engine optimization, rankings.
Search engines love fresh content, and how recently your site has been updated affects how high up your website appears in search engine results. If you want to keep your company easy to find online, make sure you are regularly updating the content of your site.
Not sure where to update your content? Here are a few ideas:
Blog Posts: If you are posting regularly, your site always has fresh content arriving, which is excellent for your SEO rankings. Just make sure it is strong, useful, and well-written, otherwise potential customers who land there may click away without exploring your site further.
Frequently Asked Questions: If you notice that multiple customers are asking the same question over and over, add it into your FAQ page (or create an FAQ page if you don't have one already).
Testimonials + Reviews: Received an email glowing with praise from a client? Got a stellar review for one of your products? Add it to your site! Not only will it help your SEO, it will also add social proof, which will help you make more sales.
Main Pages: Pages like About, Home, and Contact don't need to be updated every month, but you still need to check in with them from time to time. Give the content on your main pages a quick refresh every 6-12 months.
Want to start getting results from your small business website? We can help.
Maintaining your website is essential to promoting your small business online. If you invest the time and attention in creating useful content, promoting your email list, managing social media, and updating your site, you'll see a huge return in the form of increased traffic, loyal customers, and more sales.
Not sure you have the time to tackle all of that yourself? Get in touch today and ask about how we can help with things like:
a custom opt-in and email list integration
blogging assistance
social media set-up
Google My Business registration & setup
monthly updates
We spend the time, you see the results, and your business makes the sale!
Fully transparent. Rapid testing. Growth minded.
Fully transparent. Rapid testing. Growth minded.
Schedule your 15-minute free consultation
WE•DO is ready to put our minds to work to drive your growth.