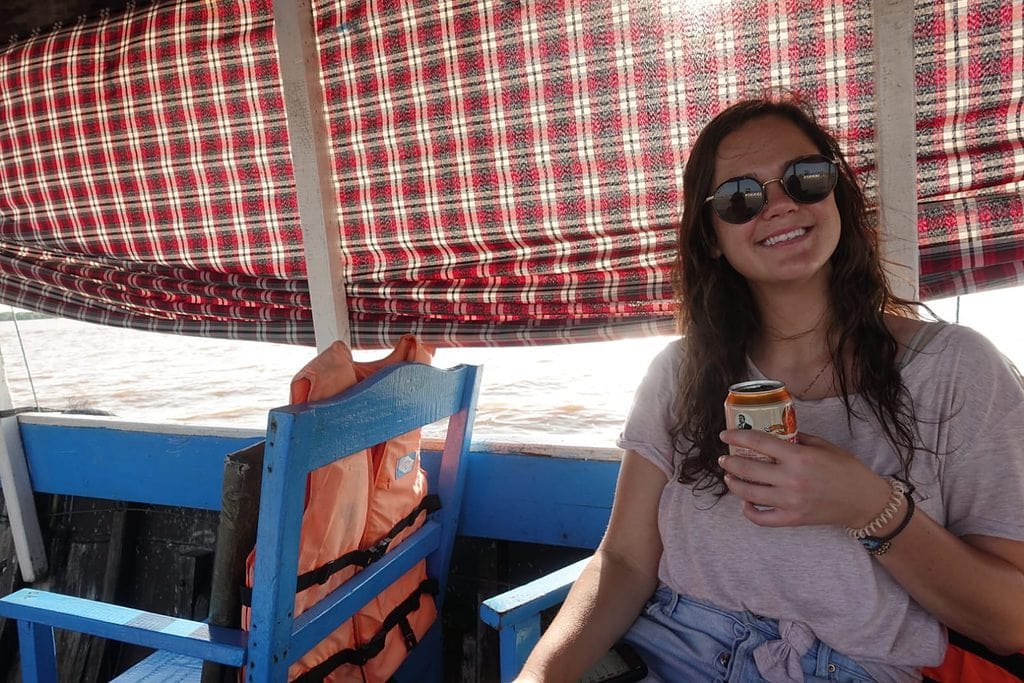 Putting her steely initiative, can-do attitude, and inquisitive nature to work, a typical day for our Digital Marketing Specialist, Kaitlin, involves getting her hands dirty in tons of research for our clients.
She's happiest helping clients analyze what their competitors are doing and how they can become #1 in their industry through building better content, creating compelling ads, and letting their brand personalities shine.
Born and raised in South Carolina, Kaitlin moved to Hendersonville, NC, to join WE·DO after taking a chance on her gut and a once-in-a-lifetime opportunity to backpack across Southeast Asia with a friend.
Call it serendipity, call it fate, call it our good luck/looks or whatever; her boldness to try something new led her to WE·DO, where she gets to work with what she calls the most "incredibly innovative, determined, and down-to-earth team" ever.
We're so glad your magical trip led you to us, Kaitlin, and we love having you on our team's adventure!
Here's our Fly-By Q&A with Kaitlin:
What gets you out of bed in the morning?
I'd be lying if I said getting out of bed is super easy every day. On those days when I'd rather fall back asleep until the pandemic is over (so forever), I try to remind myself that I have an ENTIRE day to do something good. Whether that's helping a coworker with a stressful task, showing my dog how perfect he is (he needs to be reminded), or creating a kickass meal. I very much enjoy making others' lives easier and brighter and creating something pretty and delicious.
What three words would you use to describe your role?
Where's the data?
What's on your wish list for your next years here?
Professionally, to become the SEO guru that I know I can become. I want to be the best at research and informing our team and clients how we can do better with website content, Google ads, and building a brand. That way, I know I'm supporting everyone in the right ways and helping my team kick ass.
Personally, it's to spend a few months traveling South America. Talk about work-from-home perks!!
When was the last time you laughed so hard you cried?
This happens all the time. I swear my coworkers are comedians.
What do you like most about your job?
I am forever learning new ways to help our clients rise above the chatter of other brands. If I'm always learning, I'm always happy.
What are your biggest professional challenges?
Keeping up with the ever-changing marketing tools and new strategies. It's a fun challenge!
What advice would you give to recent new hires?
Don't take anything too seriously, and never be afraid to ask for help. Our team is here to handhold until you feel comfortable, and we love you!
What is your guilty pleasure?
Eating an entire bag of chips for breakfast sometimes. Or a whole bag of M&Ms for supper.
What are you reading at the moment?
Tina Fey's memoir, "Bossy Pants"
Fill in the blank:
At WE DO, I am happiest helping clients feel at peace about their marketing efforts. We got it covered. Cheers!
Born and raised in a small Arkansas town, our Lead Developer, Josh, got bit ...