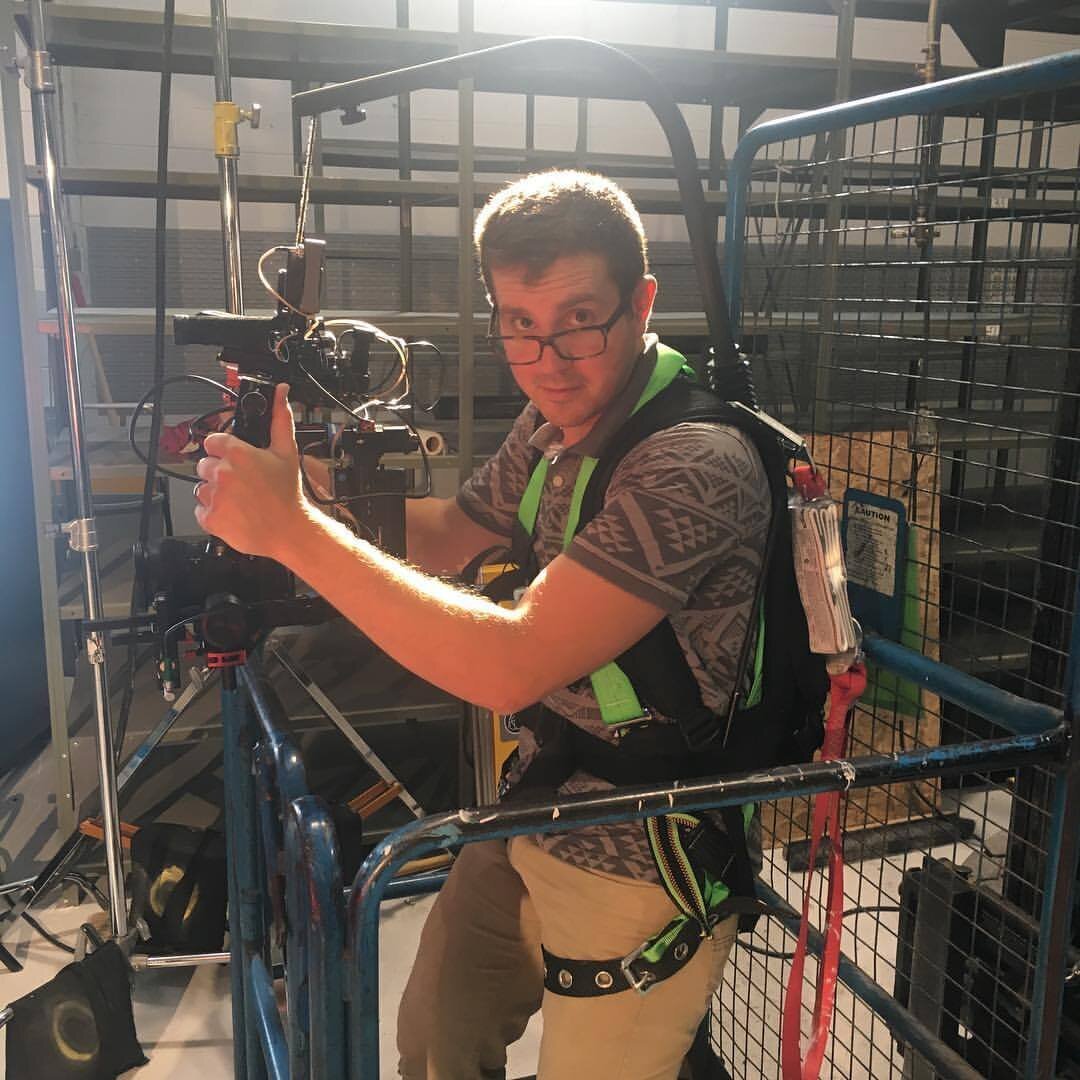 Our Video Producer, Taylor, grew up in Walla Walla, Washington (try saying that three times real fast). Noted by its mountains, apples, and agriculture, his hometown is so similar to WE·DO's that he likens it the "Hendersonville of the West."

Taylor earned his street cred in video production while living in Dallas, TX, going from filming "stupid skateboarding videos to doing headshot/portrait photography to interning with a noted documentary filmmaker."

His easy-going nature, adaptable sensibility, and keen eye for spotting how images and words can work together to create something remarkable inspire the entire team to become better storytellers in marketing.

Apart from being a total coffee snob, Taylor enjoys snow skiing, golfing, and anything outdoors. He lives with his wife and Abba, The Cat (named after a trip to Sweden). They're expecting their first child in 2021 (there goes all of his video memory!).
Here's our fly-by Q & A with Taylor:
What gets you out of bed in the morning?

This is going to sound so boujie, but my single-origin coffee beans brewed with a Kalita Wave 185. Yum.

Setting: cocktail party in a foreign country. Describe your job in the simplest way possible to someone who may or may not understand you:

I click buttons over and over until the thing on the screen makes me smile.

What is your biggest achievement to date – personal or professional?

Personally (but not necessarily of my own doing), I've been sober for eight years. If it weren't for that, I wouldn't be typing this right now. It's enabled me to the man I am today. Sobriety has brought me my wonderful wife, a great career, and amazing friendships.

Professionally, it's becoming a producer on a feature documentary at the age of 23.

What is on your wish list for your next years here?

I want to develop a team of freelancers who can quickly execute video content for a variety of clients.

What are your biggest professional challenges?

The process of creating videos is like building a house, there are a million different ways to do it, and not very many of them are wrong. Still, I'm consistently trying to streamline the production of video content.

What do you like most about your job?

The WE•DO culture. It allows me to be myself (within reason).

What's your most memorable face-palm moment?

On my first day on the job, I somehow synced out entire project management software to my calendar, so when people went to follow my calendar, there were like 200 events every day. I'm sure everyone was wondering if I'd ever used a computer.

When was the last time you laughed so hard you cried?

At least once per day. Mostly coming from one employee in particular. You know who you are!

What is your motto or personal mantra?

Don't make excuses.

What's your favorite blog?

Morning Brew.

What's the most recent app you've downloaded but have yet to use

Brit Box – It's a BBC app that lets you watch a bunch of wonderful BBC shows.

Given a chance, who would you like to be for a day?

Tiger Woods winning at The Masters in 1997.

What's your favorite line from a film?

"The things you own end up owning you."- Fight Club

What is your guilty pleasure?

Cookie Two Step. My favorite Blue Bell ice cream flavor. Do yourself a favor, try it.

What are you reading at the moment?

Creativity, Inc by. Ed Catmull. Ed is the Co-Founder of Pixar. This book does an amazing job highlighting his life and career in developing one of the best company cultures of all time.

Fill in the blank:

At WE·DO, I'm happiest helping clients create kickass videos!