8 Tweaks That Will Help Improve Your Website, Today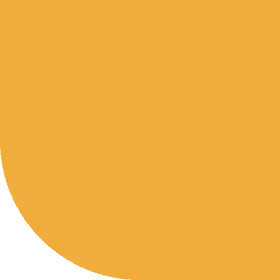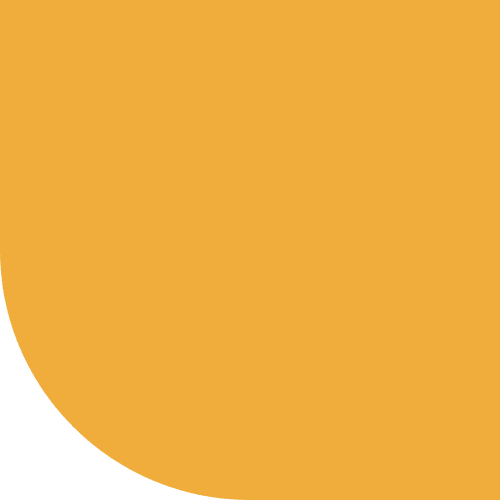 If you want to improve your website, there are a lot of big changes you can make. For starters, you can do a complete design overhaul. Or you can change your logos and branding. You can update all your copy and content. Or you can hire an SEO expert to get you to the top of Google searches.
Big changes like these are a great investment. They help your website stand out online and grow your small business. But they do take time. So what do you do if you want to start taking action now and improve your website today? Is that even possible?
The answer is a resounding yes! While you're waiting for big changes to happen, you can start making small tweaks right now that will improve your website. Grow your online presence, your audience, and make your website more user-friendly—today!
1. Add social media follow buttons to your header.
The time you spend creating and maintaining social media accounts can really pay off. Over 50% of Facebook users and 64% of Twitter users are more likely to buy from a company that they follow online. Having a social media presence allows customers to connect with and trust your brand.
But if they can't find your social media presence, you might be wasting your time after all.
Customers don't want to search for your Twitter or Instagram account. They don't want to browse lists of Facebook pages to find your business. They want to go there directly from your website, with as little effort as possible.
Improve your website by making it easy for customers to become followers. Put social media follow buttons into the header or footer of your website.
2. Include multiple ways to contact you.
Some customers like the ease of filling out a contact form on a website. Others like to send an email directly from their account so they have a record of the communication. Still others will prefer to call with questions so they can speak directly to a person.
If your website only offers one way for customers to get in touch, you risk losing business. But if you offer multiple ways for clients to communicate with you, you appear more honest, transparent, and trustworthy. In other words, more like someone they'll want to do business with.
Take a few minutes to improve your website by adding your customer service email and phone number. If you don't already have a contact form, you can create one for whatever website builder you use, including WordPress, SquareSpace, or others.
3. Put a map & hours on your contact page.
Do you have a brick and mortar store? Then you need to make sure customers know where and when to visit you.
If you list your address on your contact page, they may be willing to plug it into a search engine and find out where you're located. But why make them take the extra step? Improve your website now by adding an interactive map that shows exactly where you are located and allows get directions.
And while you're at it, make sure you list your store hours as well. If a customer comes to you only to discover that the shop is closed, they are less likely to try a second time. Save them the wasted trip, and yourself a lost sale, by posting current hours front and center on your contact page.
4. Put social media share buttons on your blog posts & products.
There are few things better for a brand than free publicity. That's exactly what social media can give you. How does adding social media share buttons onto your posts and products improve your website? It allows visitors to promote your business to their own followers and friends.
This sort of peer endorsement can really pay off: 50% of shoppers have made a purchase because of a recommendation on social media. People trust their friends and family; when you add social media share buttons, you use that to your advantage.
5. Simplify your navigation.
You don't have a lot of time to capture customers' attention when they land on your website. Statistics about how much time vary; some studies say 20 seconds, other say as little as 8 seconds. Either way, it's not a lot of time. And if they can't find what they're looking for in that time, they're even more likely to click away.
However, customers are more likely to stay on a website when it's easy for them to find what they need. Improve your website—and the customer experience—by updating your navigation. Make it as simple and clear as possible.
6. Proofread everything.
Part of making a positive impression in a short amount of time is having error-free copy on your website. That doesn't just mean avoiding outdated or incorrect information—though that's important, too! The big thing to watch out for is spelling, grammar, and capitalization mistakes.
According to a report on BBC.com, poor grammar causes companies to lose millions in online sales every year. Another study found that 59% of participants would not buy from a company with obvious spelling or grammar mistakes on its website. If you want your website to look professional and trustworthy from the moment someone lands on it, proofread EVERYTHING. Be sure to look for Business Insider's 15 most annoying grammatical mistakes.
7. Make your URLs search-friendly.
If you want customers to find your website online, then you need to make sure search engines can find your site first. What's an easy way to improve your website in terms of search-friendliness? Tweak your page URLs to make them easy for search engines to read.
Search engines "crawl" over your URLs to read them, so you want to make sure the format is "crawl-friendly." This means:
separating words with dashes, rather than running them together or using underscores
keeping URLs as short as possible while still making sense
using at least one keyword per URL so search engines have something to read
Just remember: if you do tweak your URLs, you need to update links on your site so that they redirect to the new page address. Otherwise you will have a site full of non-functioning links!
8. Include your best customer testimonials & reviews.
Want to give your business instant credibility and increase sales with one change? Add some social proof to your website.
Consumers these days don't want to be guinea pigs; they want to buy products and services that have been shown to work. That's why nearly 63% of consumers are more likely to purchase from a site that has reviews or product ratings. So if you have positive reviews from customers or testimonials about your services, add them to your site! It's a small change to improve your website that can have a big impact on your bottom line.
Need to improve your website? We can help.
Your website is your best marketing tool in the online world—it's your business card, your place of business, and your customer service portal all bundled together. And you don't have to be a marketing expert to start getting the best results possible from it. Dedicate a little time to implementing these eight tweaks, and you will start seeing a big difference!
Not sure you have that time? We understand. Running a business takes a lot of work.
If you'd rather have a team of experts make sure that your website is performing at the highest possible level, contact us today. We've got everything you need to take your website to the next level!
Fully transparent. Rapid testing. Growth minded.
Fully transparent. Rapid testing. Growth minded.
Schedule your 15-minute free consultation
WE•DO is ready to put our minds to work to drive your growth.