Your Small Business Needed a Customer Email List Yesterday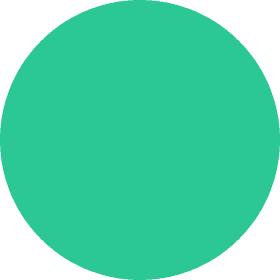 If you have a small business, chances are you've heard of email marketing. But are you actually using it? If you don't have a customer email list, the answer is probably not.
You're busy with sales, publicity, social media & the dozens of other responsibilities that come with running a small business. So it's easy to dismiss building a customer email list as just one more thing you don't have time for. But email marketing isn't just one more thing on the to-do list. It's a strategy that puts you in control.
You can manage an email list through companies like MailChimp, iContact, Aweber, or Constant Contact. This gives you the ability to grow your business by communicating directly with customers. And an email list is one of the best investments you can make—the average business sees nearly a $44.00 return for every $1.00 spent on email marketing!
In fact, there are so many benefits to having a customer email list that your small business doesn't just need one—you needed it yesterday. Here's why.
1. Connect directly with customers.
You've probably spent a lot of time promoting your business on social media. But what happens when you use Facebook or Twitter?
You have a lot of competition. Thousands of other Facebook ads. Millions of other tweets. And no way to control whether customers will ever see your post.
An email list gives you control over communicating with your customers.
A customer email list gives you a platform to contact your users directly. And not just any users, but those who have expressed interest in your products or services and invited you into their inbox. A whopping 50% of customers report that they always open emails from their favorite companies. That's traffic you could be taking advantage of, without paying a third party for access or asking for permission.
2. Establish your authority.
It's easy for your customers to find you online. But it's also easy for them to find your competitors.
A quick search will turn up dozens of options for any product or service that they might need. But you don't want them to pick any of those other options—you want them to pick you.
A customer email list doesn't just provide the opportunity to sell to your customers. It gives you the chance to show your expertise and prove why you are the best choice out there.
With an email list, you can share information about your brand and products, explain your process, and address concerns. If one customer emails you a question, you can answer it for everyone. When you launch a new product, you can share your excitement. And when you have a piece of advice, you can let them know.
By communicating with your customers on a regular basis, you show that you're not just part of an industry—you're an authority within it. People will begin to trust you. And when they trust you, they are willing to buy.
3. Build recognition and loyalty.
What's better than a customer landing on your website and clicking "buy"? A customer coming back again and again.
The customers who have already purchased your products or services are more likely to trust you. They know your quality. They know what to expect. But their loyalty is still up for grabs—and so is their memory.
If you let a customer who has made a purchase get away, never checking in or reminding them who you are, they may not think of you next time.
But with a customer email list, you have a way to keep in touch. You can share your expertise, reveal new products, or let them know about sales. Keeping in touch means keeping your name in their mind. This builds recognition so that you're always the first brand they think of.
And if you persuade them to keep coming back, eventually you will become their trusted, go-to brand. You'll have earned their loyalty—and loyal customers are always willing to buy again.
4. Increase sales.
When you have a sale, promotion, or new product launch, how do you get the word out?
If the news is only on your website, most people won't find out. You never know who is going to see a given post on social media. Word of mouth is unreliable and may be too slow.
If you share the news via your email list, it's front and center in their inbox. That's what produces results. Two-thirds of consumers have made a purchase online because of an email—and over 70% of mobile purchases happen because of email promotions!
By selling directly through your customer email list, you communicate with an audience already primed to buy (after all, they wouldn't be on your list if they weren't interested). And with an email, you make it easy for them to click over to your website and see the new sale or product right away.
No delays, no wondering. Just news delivered directly to your customers and an easy way for them to take immediate action.
5. Turn leads into customers.
Why do visitors land on your website?
Because they're interested in your business and what you offer. They are leads; this means they're potential customers. They wouldn't be there otherwise.
Not everyone who visits your website is ready to buy. They may just be browsing, or unsure who you are, or not ready to commit. But the potential is still there.
If you don't have a way to capture their email address, what happens?
All these leads click away without you knowing who they are or whether they'll ever come back. These are people who are interested in your business, and you're just letting them go.
But if you have a customer email list, you can capture their contact information. You can keep in touch. You can share interesting information or let them know when you have sales happening. And if you're worried that you'll put them off by keeping in touch, don't—95% of customers expect a brand to pursue them.
That means all those leads want you to get in touch. And when you do, you increase the likelihood that they will decide to become customers after all.
Don't have a customer email list? We can help.
Having a customer email list is an essential marketing tactic. It's also one that many small business skip for no better reason than not taking the time to make it happen.
In fact, only 8% of companies have a dedicated email marketing team. That means a lot of companies are missing out on the amazing return that email marketing brings!
If you're one of the companies not currently taking advantage of email marketing, what's holding your back? Is it a lack of time or a lack of knowledge?
If you need help to make the most of email marketing, Spruce has a dedicated team of professionals ready to lend a hand. We take care of the setup and management, and you see the return!
Interested? Ask us how we can help you with your marketing today!
Fully transparent. Rapid testing. Growth minded.
Fully transparent. Rapid testing. Growth minded.
Schedule your 15-minute free consultation
WE•DO is ready to put our minds to work to drive your growth.