Local SEO Asheville
Grow your business visibility in search engines with our local SEO service. Whether you want to expand your online presence within a specific geographic area or connect with more customers in your local community, local SEO strategies can help. At WE•DO, our team of experienced SEO experts will guide you through the geek speak and help you get to the top of Google.
SEO Services that Get Results
Our local Asheville SEO services have helped our clients get ahead of the competition since 2006. In that time, we've worked with small business owners and multi-location firms to create successful campaigns for their regions by ranking them high on Google's search results pages! 
With a focus on content development and keyword targeting, you'll be sure not only to see your site pop up but also to hear from potential customers.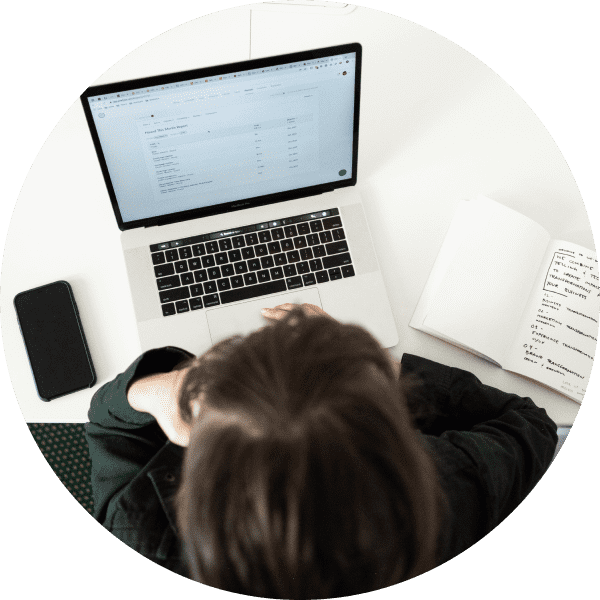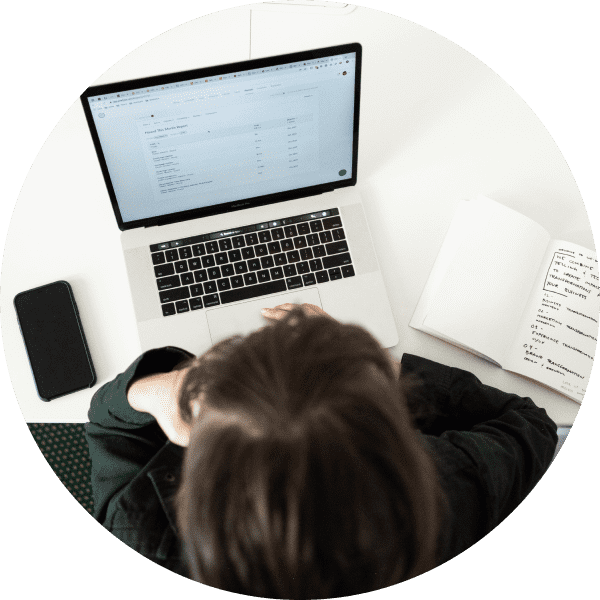 Increase Your Local Business Visibility

A powerful local business SEO presence is a critical component of effective digital marketing, as it helps businesses optimize their online visibility and attract new customers. Local SEO is an essential tool for businesses of all sizes, allowing you to connect with potential customers and reach new markets. Factors that contribute to local search optimization include carefully selecting keywords relevant to your business and using them consistently in your website content, as well as actively engaging with potential customers through online reviews and social media. With strong digital branding, businesses can effectively dominate their niche in today's competitive marketplace.
As the world becomes increasingly digitized, more and more businesses turn to the internet to reach new customers. However, it can be challenging to stand out from the crowd with so much competition online. That's where local search engine optimization (SEO) comes in. 
Have you ever searched for "_____ near me"? This is where local SEO targets geo-specific search queries that can be very targeted for your business services. There are several ways to optimize your website for local SEO, but some of the most effective include claiming and optimizing your Google My Business listing, creating location-specific pages on your website, and building citations on popular local directories and review sites. By taking advantage of local SEO best practices, you can help ensure that your business is visible to prospects who are ready to buy.
There are a variety of factors that can affect your local SEO Asheville rankings on Google. Perhaps the most important is having a complete and accurate Google My Business listing. This listing should include your business name, address, and phone number, as well as hours of operation, categories, and photos. It's also important to make sure that your NAP information is consistent across all local business citations. Domain authority is another important ranking factor, so it's important to have a strong website with high-quality content. Additionally, Google takes into account the click-through rate from search results, as well as the quality of local search citations. Finally, user experience is also a key factor, so it's important to have a website that is easy to use and navigate.
At the core of any successful SEO strategy is a focus on leveraging various local digital marketing techniques. Keyword targeting and optimization of your business profile on platforms like Google Business or Google My Business can play an essential role in increasing your visibility in local search results and improving your ranking in the rankings. 
Additionally, building up quality local citation sites and maintaining an online reputation that reflects favorably on your business are also key components of a successful local rankings strategy. Additionally, link building and on-page optimization of your website can help to increase its authority and relevance in the eyes of search engines like Google, further improving your local search rankings. 
Finally, through the use of effective content marketing targeted at local audiences, you can ensure that your website is top-of-mind for potential customers in your area, ultimately helping to drive more traffic and more conversions to your business. Whether you are just starting out improving local search rankings or looking to refine and improve an existing plan, implementing these core tactics will help you achieve optimal results for your business.
If you're running a business with multiple service locations, it's critical to understand and invest in local search optimization (SEO). Local SEO is the process of optimizing your online content to make your business more visible and relevant to potential customers in your geographic area. This can be done through a variety of strategies, including creating local landing pages, listing your business in online directories, and using geo-targeted keywords in your website content. While getting started with local SEO takes some time and effort, the payoff can be significant. By appearing higher in search results and reaching more local customers, you can boost your brand awareness, drive traffic to your website or storefront, and ultimately increase sales. 
If you're not sure where to start, consider working with a local website company that can help you create an effective strategy for reaching your target audience.
In today's highly competitive digital landscape, businesses must invest in effective local SEO services in order to stand out from the crowd. Local digital marketing strategies are essential for establishing a strong online presence and reaching new audiences and can significantly impact the success of your business. 
Whether you are an established brand looking to increase visibility and traffic, or a startup looking to build a foundation for growth, local SEO services can help you achieve your online marketing goals. With the right strategies and tools in place, your business will be able to reach more prospects across search engines as well as connect with potential customers on a more personal level. By leveraging cutting-edge techniques and remaining up-to-date on the latest trends in search engine optimization and local SEO best practices, you can create a lasting impression that consistently leads to measurable results. 
For businesses of all sizes, digital dominance has made local SEO optimization something you can't ignore. Whether you operate a small business or manage multiple locations for a large corporation, it is essential to focus your efforts on local SEO if you want to be successful in today's market. With so many consumers making their buying decisions online, it is vital to optimizing your search visibility so that potential customers can easily find your products and services. 
Asheville businesses that do not have a comprehensive local SEO plan in place may struggle to reach their target audience online, limiting the growth and success of their company. In order to succeed in the modern digital landscape, it is critical to focus on creating and maintaining an effective local SEO strategy tailored to your specific needs.
If you're a small business owner, there's a good chance you're familiar with the term search engine optimization (SEO). SEO is the process of optimizing a website for Google search with the goal of earning higher web traffic levels and improving your online visibility. Local SEO is a specific type of SEO that is designed to improve the visibility of local businesses in Google search results. There are many benefits of partnering with an Asheville SEO company, including stronger local community outreach, increased sales revenue, and optimized Google My Business listings. 
Local SEO can also help to attract repeat business from loyal customers and generate high-authority local business citations. In addition, local SEO campaigns can lead to more foot traffic, more targeted website traffic, and reduced advertising costs. By investing in local SEO, you can expect to see an increase in phone calls and site inquiries from prospective clients, as well as a boost in your overall trustworthiness.
The Google My Business Profile is a free tool that allows you to manage how your brand information appears on search engine results and map listings. With this profile, potential customers can find valuable business details such as company name/brand tone of voice (NAP), opening hours of operation for reviewing purposes, or just checking out what other people think about them before making up their minds whether they want service from the said company!
The Google My Business SEO optimization is a crucial aspect of local marketing. Your GMB page serves as one of the factors that dictate your online success. By claiming it, you can prove authenticity for potential customers looking up information about what they can find near them! Here are more reasons why prioritizing this area, in particular, will benefit not only yourself but also all others who may be interested in learning where certain businesses exist within their given regions or state:
Build brand recognition

Provide accurate business information

Drive customer engagement

Boost your online credibility

Tap into potential revenue

Gain customer trust

Increase your chances of getting in the

Google Local 3 Pack

Drive qualified leads and traffic

Get targeted exposure

Post important news and updates

Manage your reputation
The Google My Business SEO service can help you to increase your online store's credibility and attract new customers. We specialize in streamlining the process of optimizing a business profile on Google so that it is easy for people looking at local listings or shopping reviews about their favorite businesses across the town to find yours amongst all others!
We're a bolt-on Asheville SEO company that fuses knowledge, hustle & grit to help you grow.
Website Audit & SEO Content Assessment
Backlink Audit Services
Technical SEO Writing Services
Schema Markup Services
SEO Competitor Analysis
Analytics & Tracking
SEO Keyword Research
Competitor Analysis
Keyword Rank Tracking
Local SEO Services

"Not only is WE•DO proficient at their craft, they really listen to what you want and make suggestions to help you reach your goals."
"Not only is WE•DO proficient at their craft, they really listen to what you want and make suggestions to help you reach your goals."
WE•DO's Local SEO Services
Attract More Customers Locally With a Solid Local SEO Plan
Local SEO Audit

If you're not first on Google, then your competitors will be. Our team of experts performs a thorough audit to determine the current state and provide actionable insights for ranking higher in search results - which leads directly towards increased conversions! Our goal is to make sure you rank high in search results and increase your conversions. 

We know that's an uphill battle without the right strategies for ranking well on Google Maps or Yelp as a local business! Our team will conduct thorough audits of both sites with actionable insights, so when it comes time to invest resources into marketing materials like print campaigns - they'll be most effective if targeted directly at potential customers searching locally based on their location from address bar clicking through links provided by these two popular platforms.

Keyword Research & Strategy

With our local SEO marketing services, you can attract targeted audiences and expand your reach across the country. 

We perform extensive keyword research to identify keywords related specifically to (geo-)segments and industry-related search intent so that we know where people are searching for what they need most right now - which means their needs vary depending upon where in North America (or Asheville) one lives! 

Our Asheville local SEO consultant will also provide you with a keyword ranking report, which can be checked at any time to monitor your rankings.

Google My Business SEO

We are the best at managing your Google My Business locations so you can focus on what matters most. We specialize in GMB SEO and Bing & Yahoo local optimization, making sure that these business profiles carry over an identical branding scheme while also being optimized for a certain target location or service area--we do this across all major search engines! Another thing we excel at is? Auditing every aspect of our client's online presence to ensure they're getting top-tier visibility without flaws (or pesky errors).

eCommerce SEO

With a majority of consumers now performing mobile searches before they make shopping decisions, business owners need to be connected with the modern-day consumer. Our Asheville NC SEO company will help you get on top within your community by optimizing and managing online reviews as well as connecting through Google My Business locations across all areas we serve!

On-Page Optimization

WE•DO's local search engine optimization services ensure your website ranks high in the areas you serve. We optimize it with geo-specific keywords and create service and industry pages for greater precision when targeting clients or potential customers who might be looking up information about what products they can buy from a company based out of town but also have an office here as well!

Link Building

Let us help you grow your business by investing in local SEO services. As one of the best providers, we ensure that search engines find an accurate representation of all aspects of what makes up this company's offerings across any platform imaginable! 

Our team creates hyperlocal landing pages that allow customers easy access to getting started or learning more information--we build these citations using relevant keywords alongside links from other websites that adhere strictly to GMB guidelines (Google My Business). When creating quality backlinks, there are no shortcuts, so make sure every link has substance; they will be worth their weight during competition time.

Content Writing

The best way to get your message across is by telling stories. Our local SEO firm creates engaging, authentic content that will keep readers interested in what you have written because it's not just another dry list of keywords or advice on how-to's; instead, we use realism and humor mixed into practical tips so they can relate back the information being given out.

Conversion Rate Optimization (CRO)

Let our Asheville SEO company handle your local business SEO needs and gain local rankings for target keywords. Through conversion rate optimization, we test a variety of search signals to continuously improve your ranking on Google. Through targeted A/B split-testing of content, context, and tone, we optimize your local on-page SEO to drive results.
3 Questions To Ask Before Hiring A Local SEO Agency
From budget and goals to experience and strategies, here are three questions to answer before hiring a local SEO company.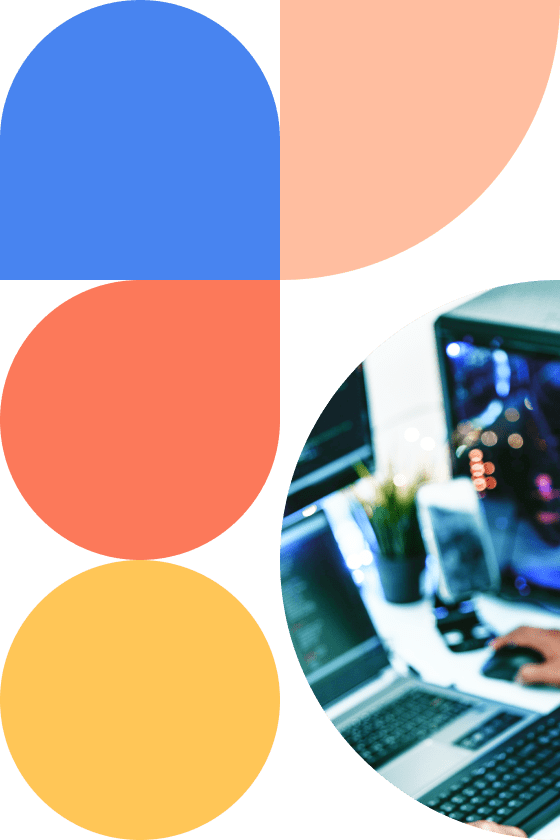 What is your budget?
The first question you should ask any local SEO company is what their prices are. This will help you determine if they are affordable and within your budget. It is important to remember that local SEO can be more expensive than traditional SEO, so be prepared to pay a bit more.
Things to Consider:
If you are on a tight budget, ask if they offer a package deal.

If you have a specific goal in mind, such as increasing local online sales or leads, ask how they can help you achieve that goal.

Ask for a list of references from past clients. This will give you an idea of their SEO success rate.
What are your goals for your website?
The second question you should ask is what your goals are for your website. This will help the local SEO company understand what you are looking to achieve with your website and how they can help you reach those goals. Be sure to be as detailed as possible when discussing your goals so that the local SEO company can create a customized strategy to help you achieve them.
What is your approach to SEO?
The final question you should ask is about their approach to SEO. This will help you get a better understanding of their methods and strategies and their level of expertise in SEO. Be sure to ask for case studies or examples of previous work to help you gauge the quality and effectiveness of their services. With these questions in mind, you can confidently choose the right SEO company for your needs.
If you are looking for a local SEO expert in Asheville, NC, look no further!
Schedule your 15-minute free consultation
See what a partnership with WE•DO can do for your business.