What Marketing Automation Is & What It Can Do For Your Business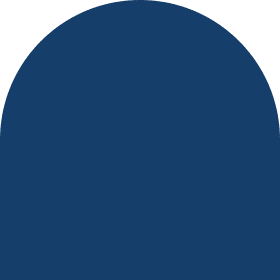 Here's something we all know: marketing matters.
How and when you reach out to particular customers can make or break your sales goals and determine your growth.

The modern marketing landscape is constantly evolving, and with it, customers' expectations. Now more than ever, customers are responding to personalized marketing that creates connection to ideas and brands, in addition to just meeting their needs.

Outdated models of marketing fall flat because they're often too broad and generic to create a story or garner emotion toward choosing your solutions over competitors'. People want to see themselves in your products, which means old, impersonal, "spray and pray" techniques no longer cut it.
But marketing automation can help.
Marketing automation helps businesses level up their messaging by providing a way to give the most individualized customer experience with the least amount of effort.

It's impossible for most companies to tailor customer engagement in the way they'd like (and the way the buyer expects), but by streamlining marketing and sales processes, companies can generate more leads, convert more of those leads into sales and optimize ROI all while improving customer satisfaction, connection, and brand loyalty.
It's a total win-win for both sides.
Let's take a look at how marketing automation works.
Messaging that works and resonates with one person may mean nothing to the next. But marketing automation makes it possible to create swappable and customizable strategies based on who you're trying to reach. You're able to create effective, engaging sales and nurturing campaigns with the click of a button.
For example:

Automated Email Marketing:
Trigger personalized emails based on leads' actions and interests on your site.
Swap out entire phrases, images and offers all based on what you know about your contacts.
Dynamic Landing Pages and Forms:
Drive traffic to targeted pages and capture more leads with auto-complete forms.
Engage your visitors with content designed just for them.
Landing pages automatically update based on who users are, what they like and their behaviors on your website.
Built-In Automated CRM:
Manage, send and track all marketing and sales assets in one hub.
Get an instant overview of each prospect's progress through your sales funnel.
Make decisions with all the relevant info in place so when you aim, you're on target.
Social Media Management:
Easily plan, manage and monitor social media.
Transition interactions into sales easily with stand-out customer service.
Get a comprehensive look at all your planned posts so you can prepare content well in advance.
Make changes on the fly, spot customer queries or support issues, and respond instantly.
Buyer Personas:
Build detailed personas to segment your leads and deliver ultra-personalized content.
Create detailed customer personas to speak to the actual customer instead of just the masses.
Tailor your products and offers around what each customer actually wants and is motivated by.
Blog Builder:
Easily manage and publish blog posts to position yourself as the authority within your field.
Automatically adapt content to resonate with different audiences based on who they are, what interests them and how they behave on your blog and website.
Lead Scoring:
Identify hot prospects and reach out to sales-ready leads.
Give each customer a score based on their activity and engagement with your company.
Easily organize customers into segments, prioritizing the hot leads.
Progressive Profiling(Visitor ID/Behavior Tracking):
Identify anonymous website visitors.
Track each click to see what motivates leads.
Anticipate interest based on the time spent on certain pages, returns to your site, etc.
Send information on products to customers based on what interests them most.
Sales Notifications:
Alert the sales team when leads are ready to buy.
Create a pre-determined threshold of interest for customers so your sales team can be notified of primed customers ready to buy and they can follow up.
Campaign Tracking:
View end-to-end conversion cost vs. revenue to measure true ROI.
See all analytics in one place to better evaluate your campaigns for effectiveness.
Quickly and efficiently respond to what's working and not—in real time.
Ready to streamline your marketing and elevate your ROI?
Reach out to our team at WE•DO and we'll walk you through all the options to help determine which ones fit best for your particular business.

You won't believe how easy it is to set up an automated marketing system that keeps working for the long haul!

Fully transparent. Rapid testing. Growth minded.
Fully transparent. Rapid testing. Growth minded.
Schedule your 15-minute free consultation
WE•DO is ready to put our minds to work to drive your growth.