Critical SEO best practices you don't want to ignore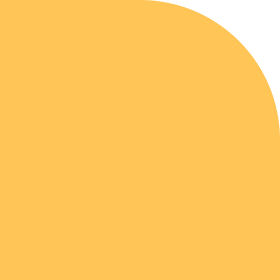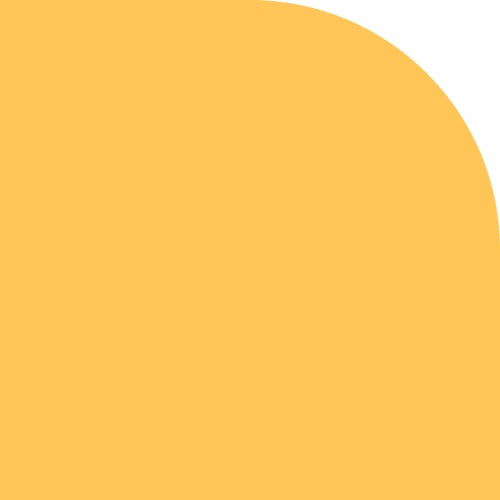 Ranking at the top of the search engines can be a royal pain in the butt for small businesses. There are literally hundreds of algorithm factors that can mean reaching the top or being buried deep in Google search results pages.
In this article, we are going to break down the top SEO best practices that you can do without having any experience in SEO or web development. Funny enough, this technical SEO is not all that technical.
What is SEO (Search Engine Optimization) and why do you need it
SEO, or "search engine optimization," is the process of improving the visibility and ranking of a website in Google search results. SEO can be broken down into two main categories: on-page SEO and off-page SEO.
On-page SEO is the process of optimizing your website's content, titles, meta tags, and other factors that influence your ranking.
Off-page SEO is the process of optimizing your website's backlink profile, social media presence, and other factors that influence your ranking.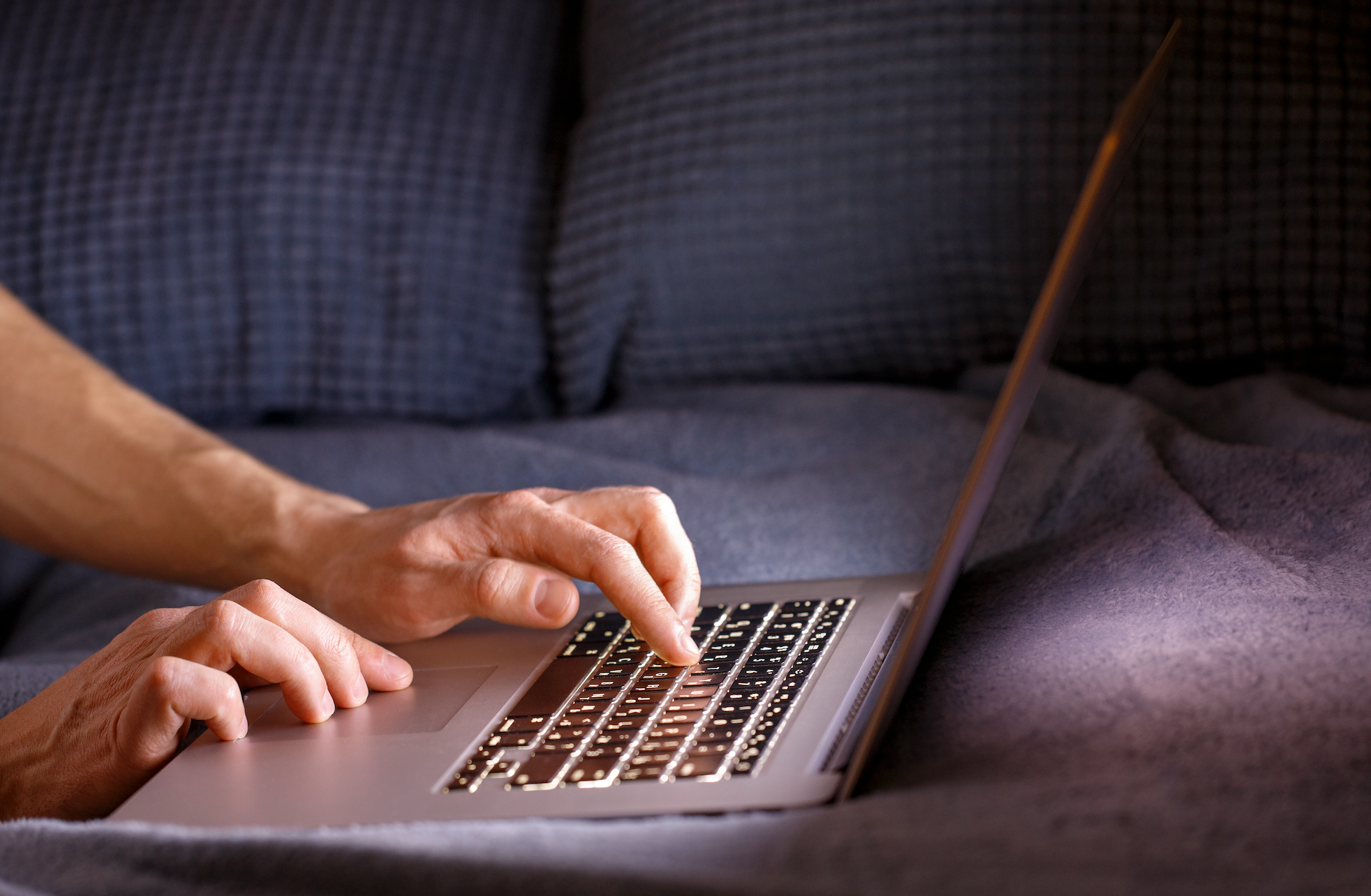 While on-page SEO is relatively straightforward, off-page SEO can be more complex and technical.
However, it's important to remember that SEO isn't just about the technical aspects of your website. It's also about creating high quality content that people will want to read and share. So, while technical SEO is important, don't forget the importance of good content!
Keyword research
A first step when you embark on your journey to create content is keyword research. Whether creating service pages, product pages, or a blog post, in order to rank in the Google search for a target keyword, or cluster of keyword phrases, you need to make sure that you are targeting them in your content. Knowing what keywords match your users search intent or user intent will help guide what content you need to produce on your site.
There are a number of ways to go about this, but one of the easiest is to use a keyword research tool.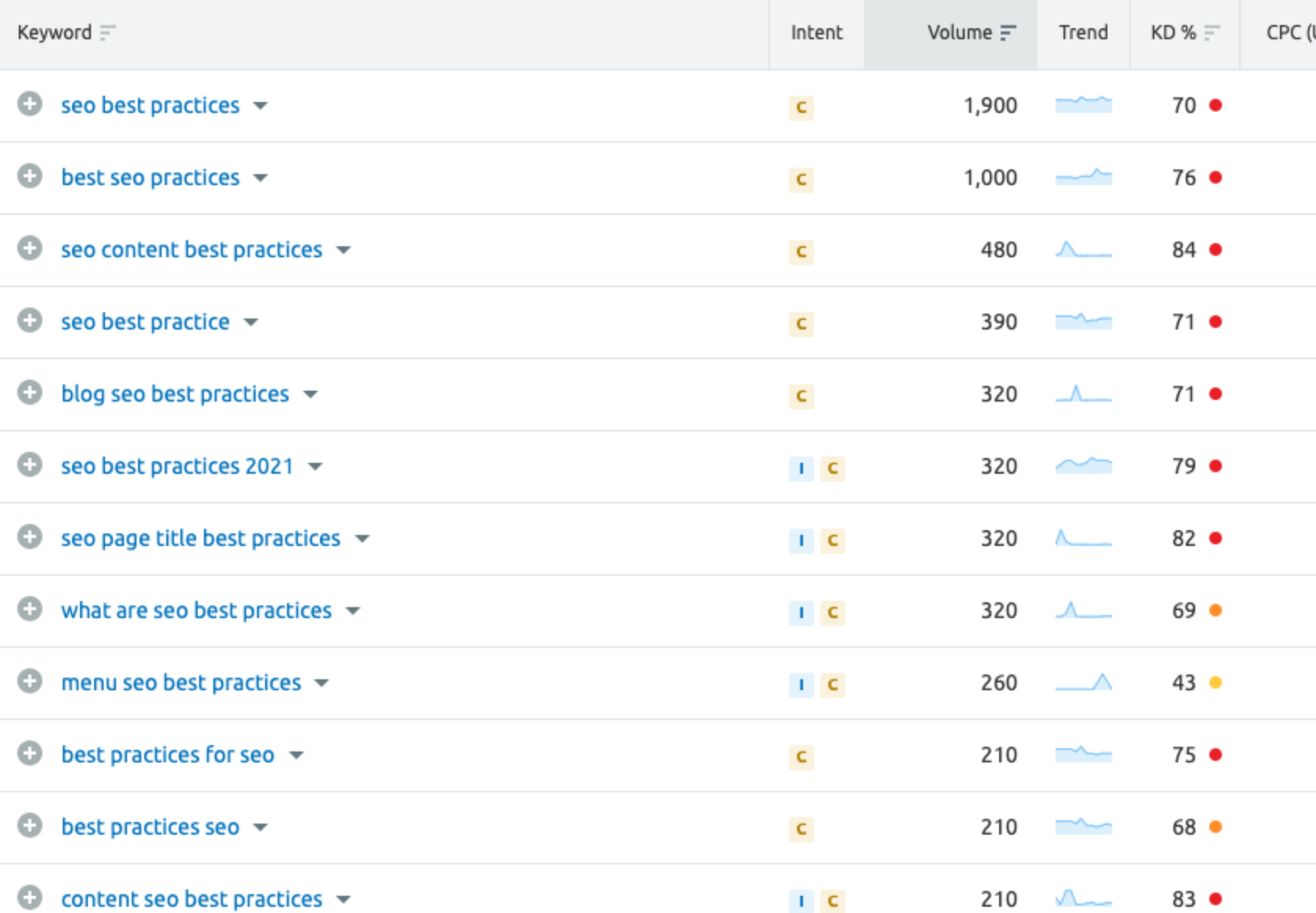 There are a number of different keyword research tools available, but one of the best is Google Keyword Planner. This tool allows you to enter in a keyword or phrase and see how many people are searching for it each month. It also provides other information such as the competition level for that keyword.
Collect the target keywords that you have identified to produce high quality content. Once you have your list of search queries, you need to start incorporating them into your content. Use these relevant queries in your title and in the first few sentences of your article.
This will help to ensure that your article is relevant to the keywords that you are targeting and will also help to increase your click-through rate.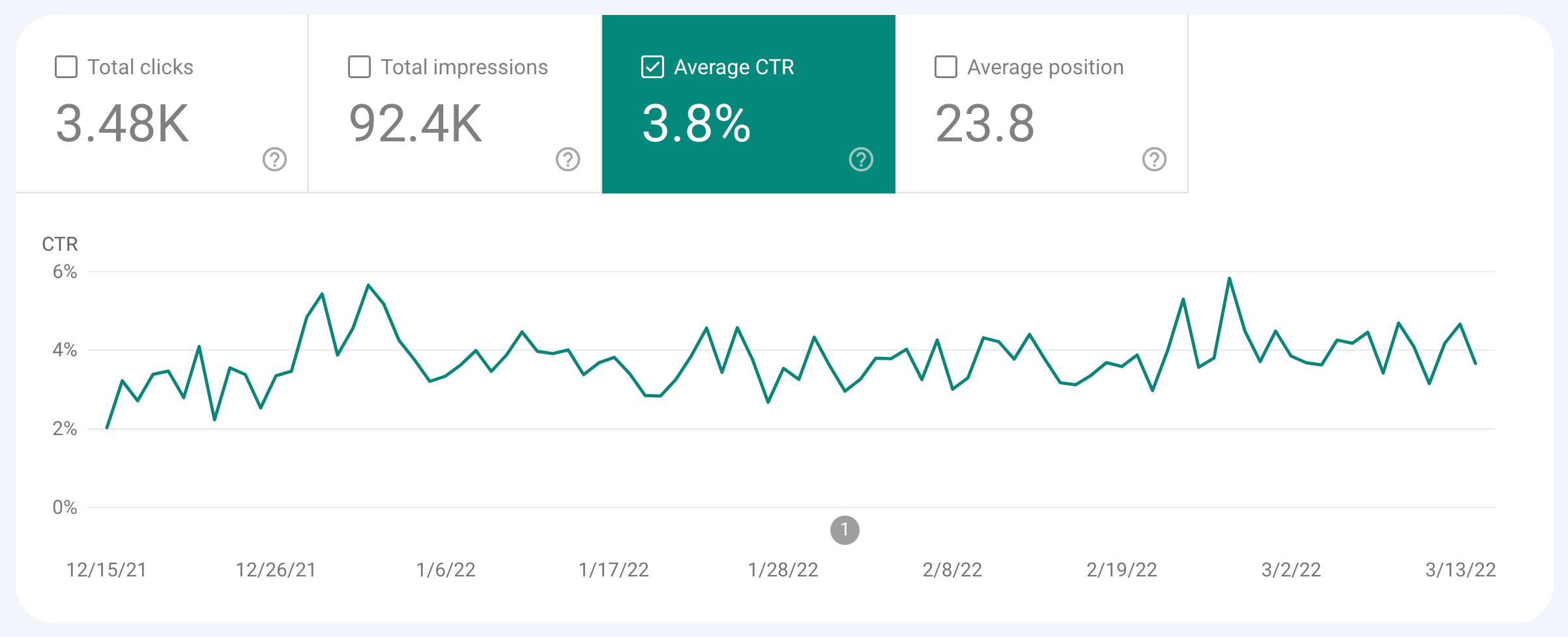 Including keywords in your title and throughout your content is important, but it's not the only factor that you need to consider. You also need to make sure that your website is optimized for those keyword phrases. This means ensuring that your website is easy to navigate and that your pages load quickly.
Technical SEO isn't all about keyword research and optimization. There are a number of other factors that you need to consider in order to ensure that your website is ranking well in the search engines. However, if you focus on these two areas, you will be well on your way to improving your website's SEO.
There are a number of different SEO keyword research tools that you can use to help you find the right keywords to target for your website. Some of the most popular tools include:
1. Google Keyword Planner – This is a tool that is built into the Google AdWords platform. It allows you to research keywords and see how much traffic they are getting.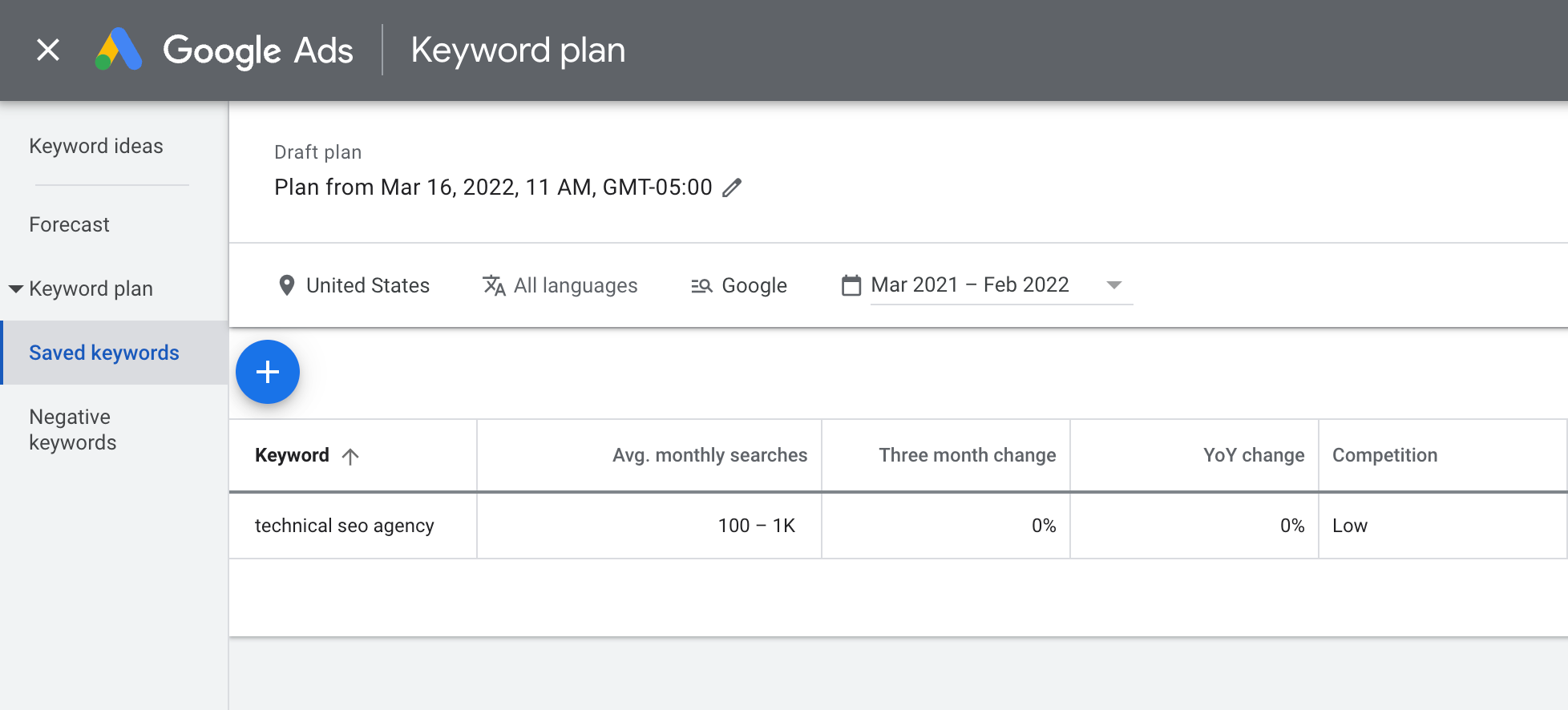 2. SEMRush – This is a paid tool that provides a lot of detailed information about keywords, including search volume and competition.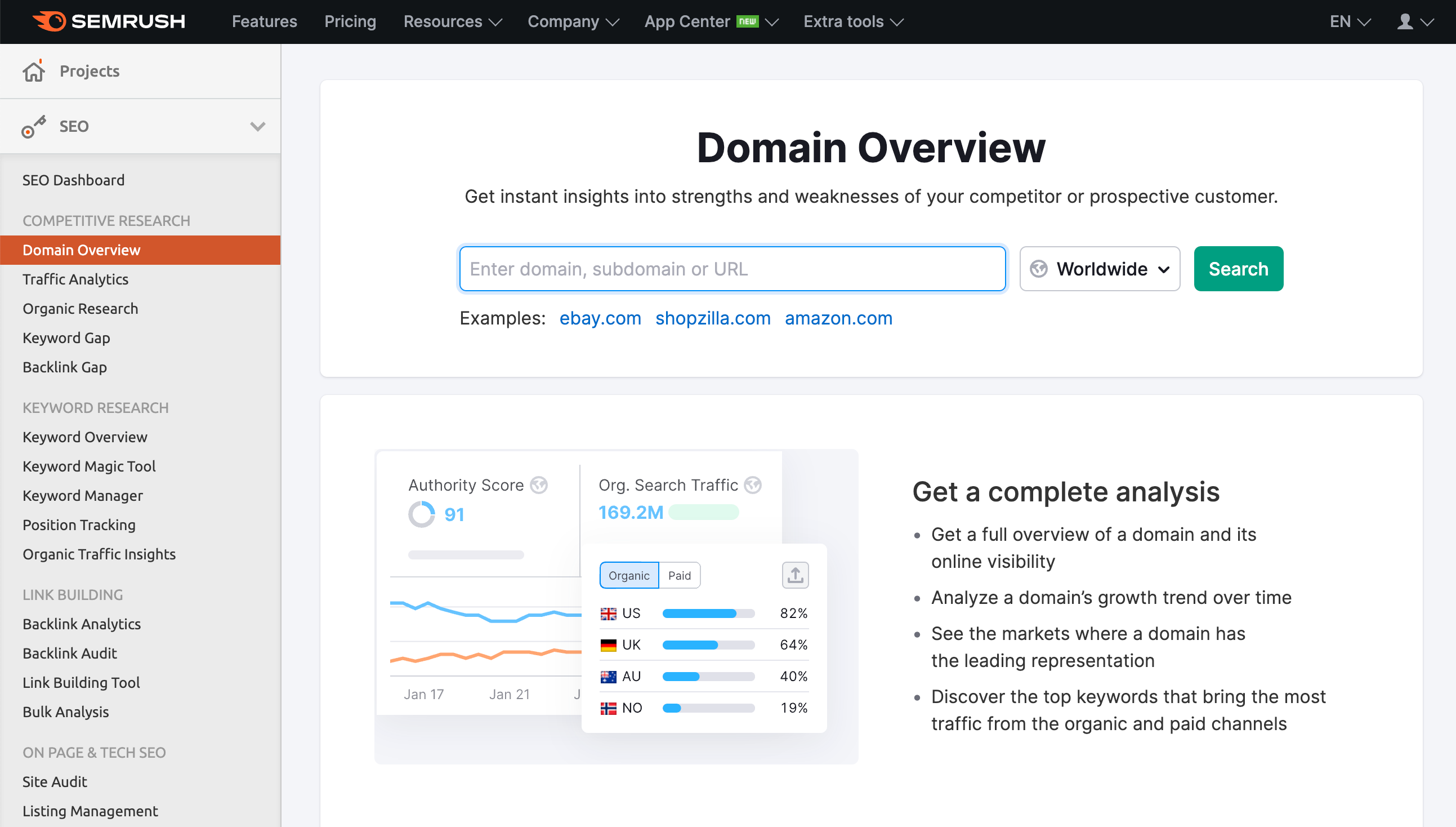 3. Wordstream – Another paid tool that provides detailed keyword information, including volume and competition.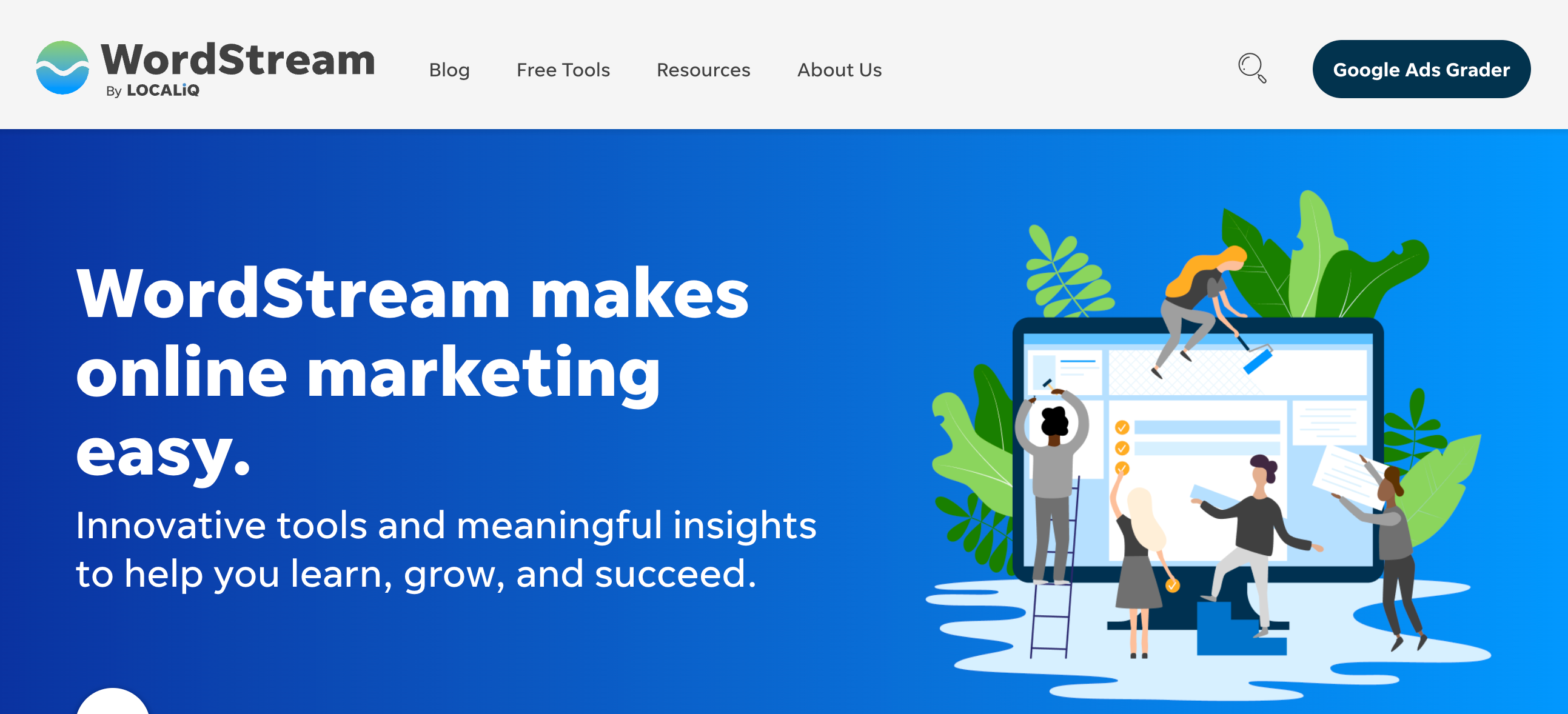 4. KW Finder – A relatively new keyword research tool that is free to use and provides a lot of great information.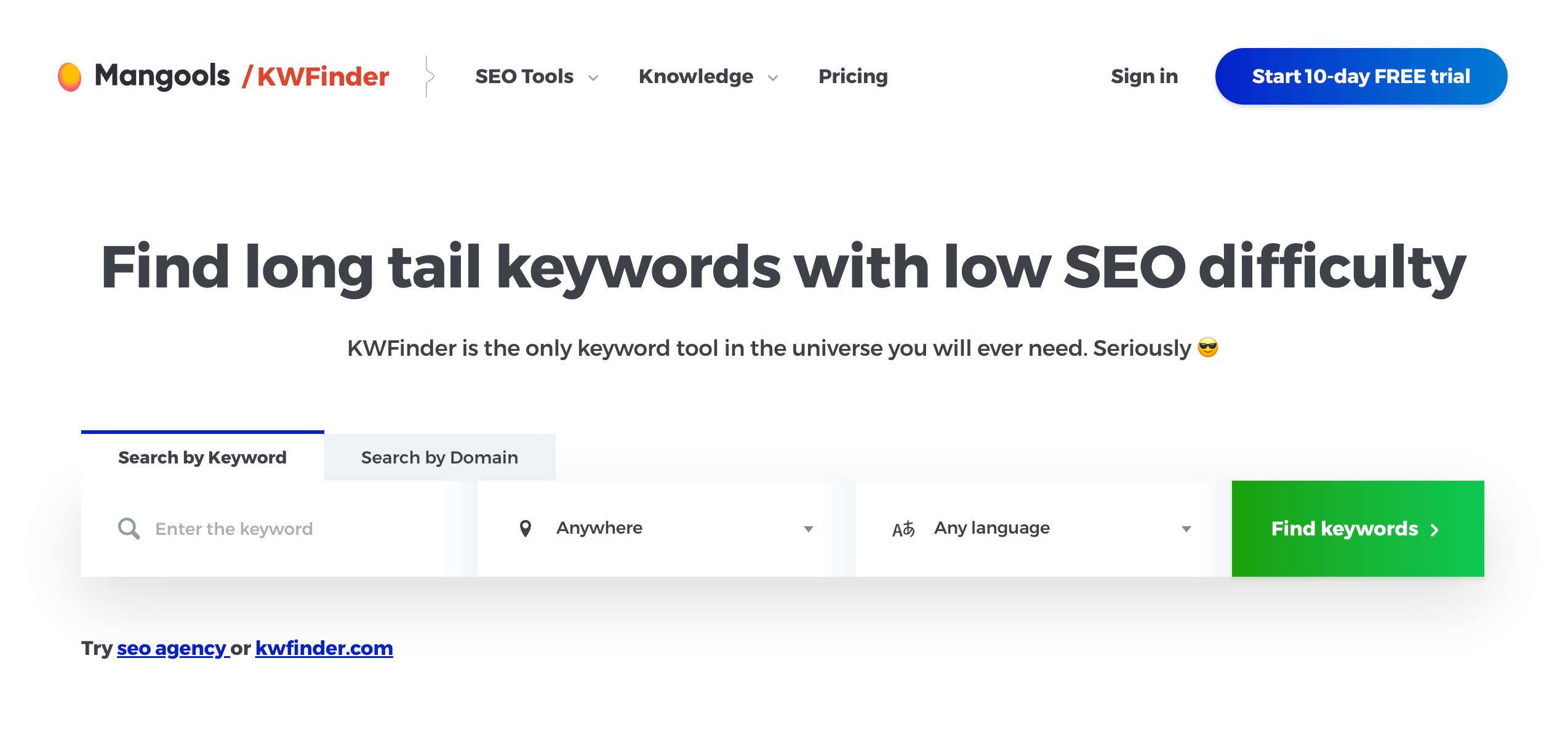 5. Soovle – This is a free tool that allows you to enter a keyword and then shows you a list of related keywords from a variety of different sources.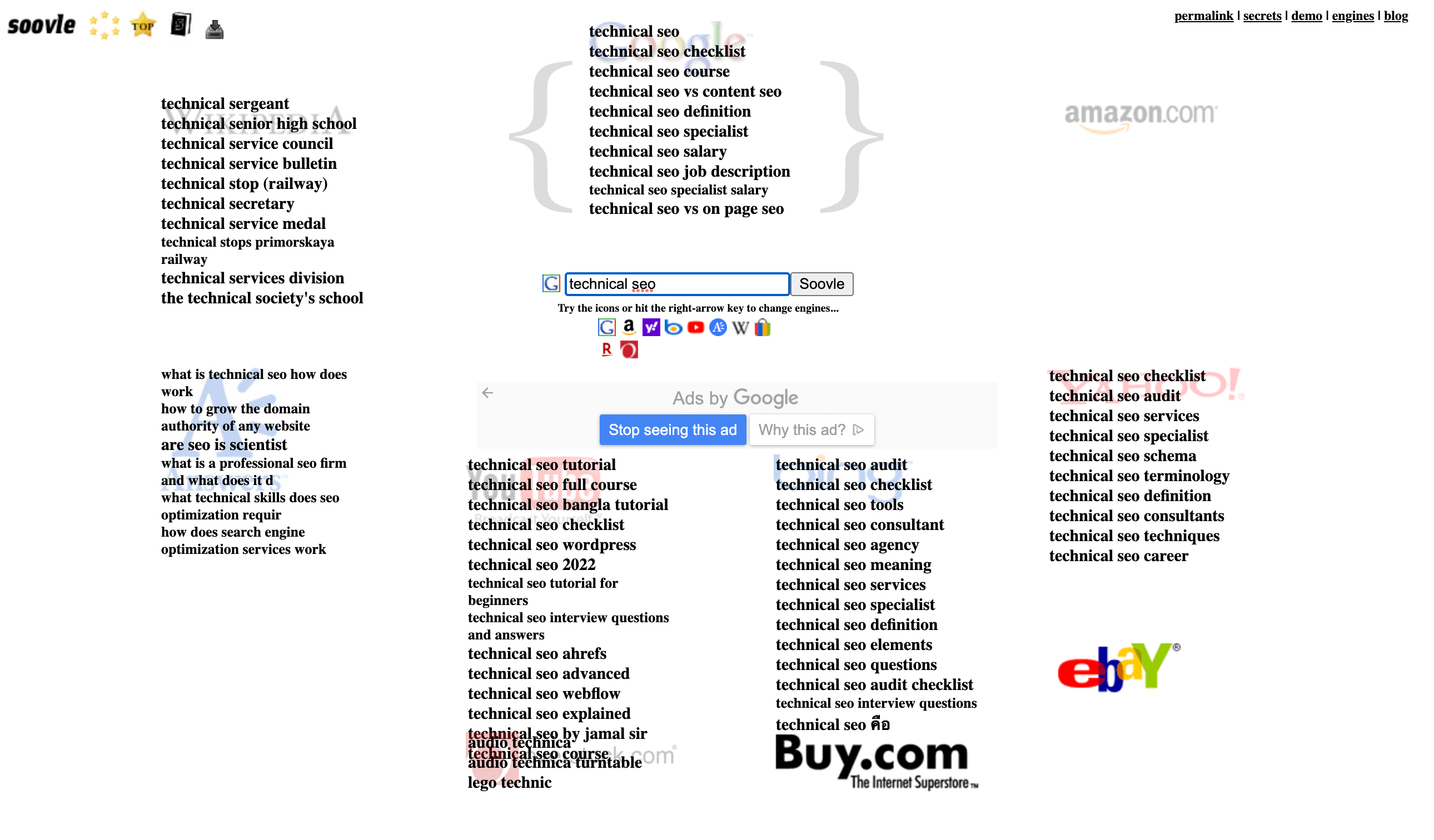 6. Google Trends – This is a free tool that allows you to see how popular a certain keyword is.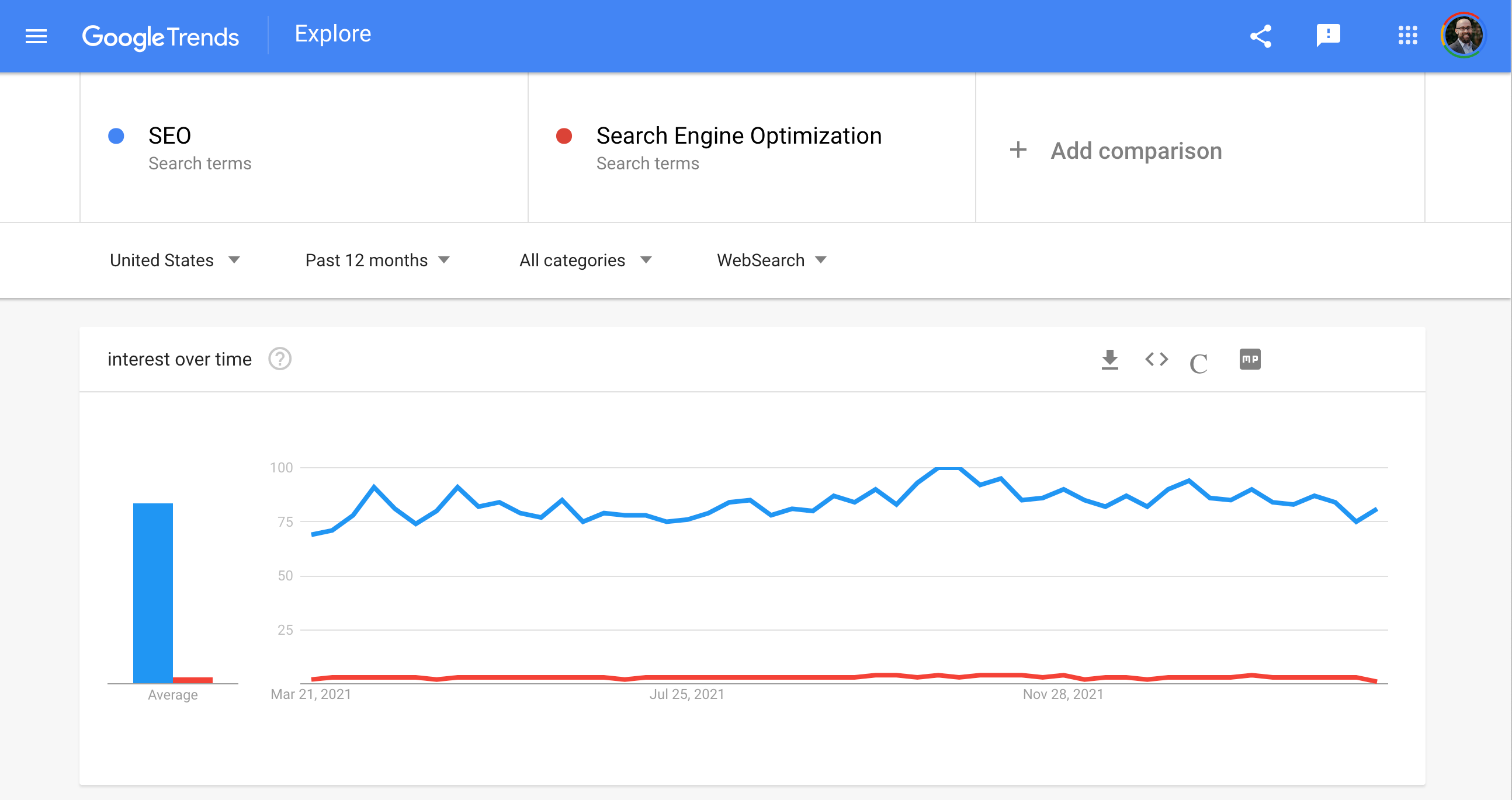 7. SERPStat – This is a paid tool that provides a lot of detailed information about keywords, including search volume and competition.
8. Moz Keyword Explorer – This is a paid tool that provides detailed keyword information, including search volume and competition.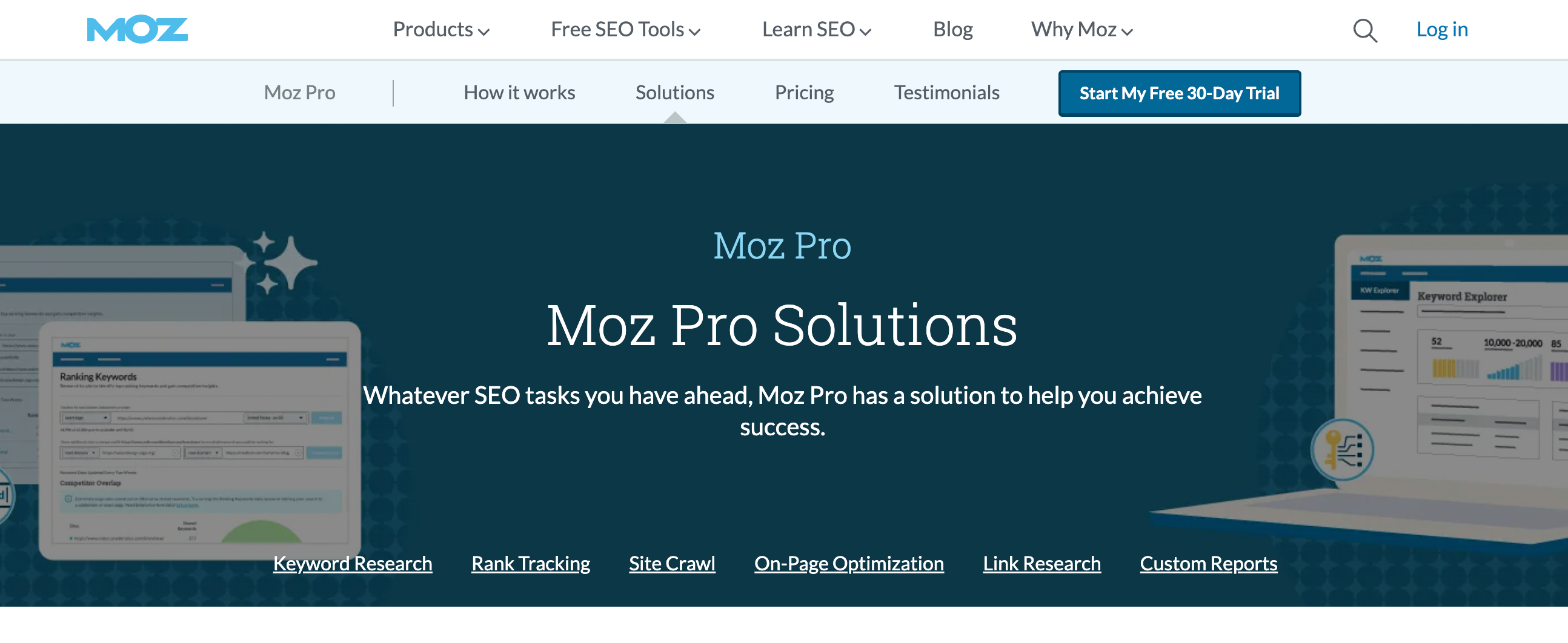 9. AHREFs – This is a paid tool that allows you to find keywords that have a lower competition and higher search volume.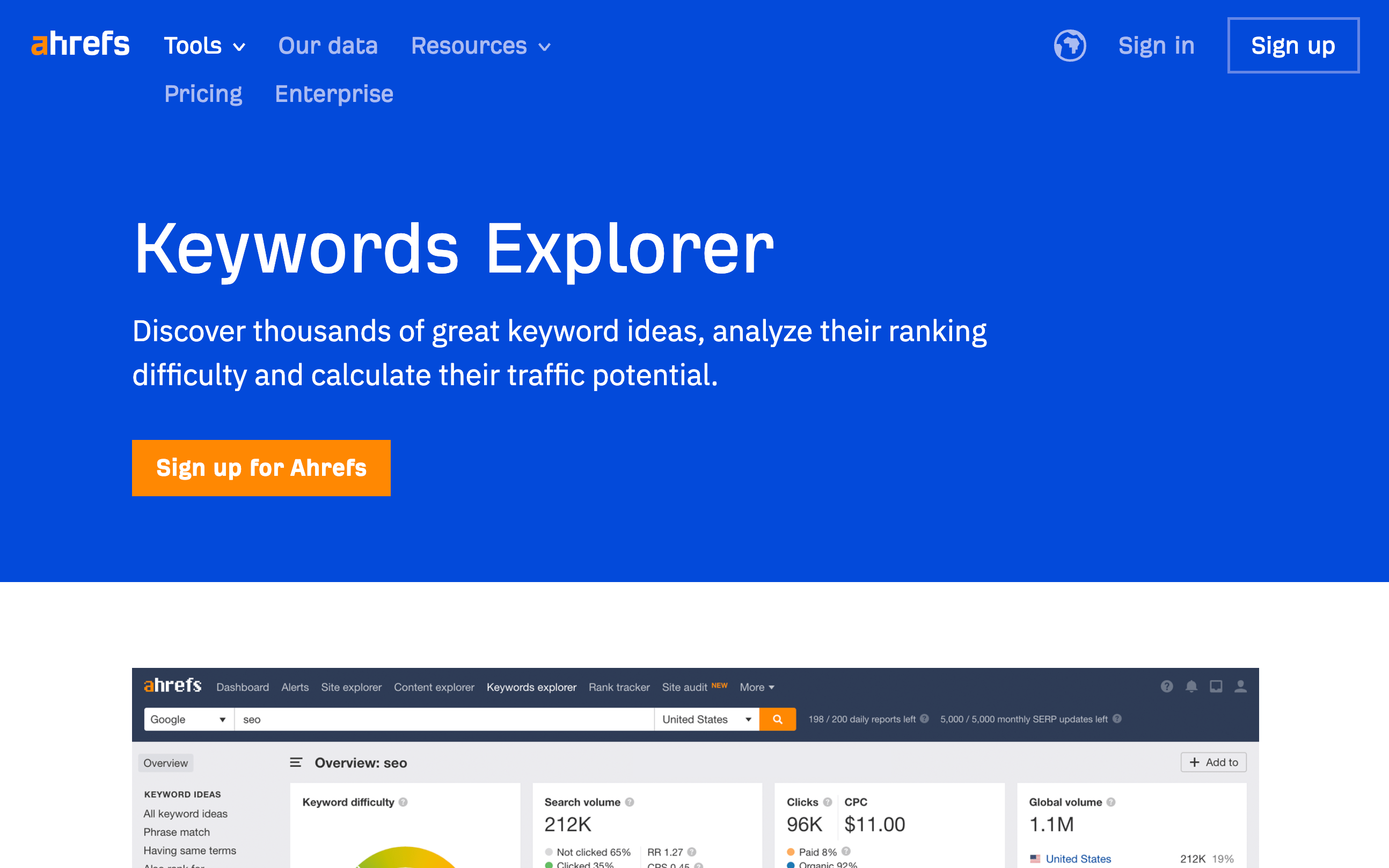 By using these tools, you can help ensure that you are targeting the right keywords for your website and increasing your chances of ranking high in the search engines.
Can I do SEO on my own?
You could use the SEO services from a technical SEO company but for those DIY folks out there, here are SEO best practices to ensure you have top ranking pages. It's possible for anyone to learn SEO for any business.
Through proper keyword and target audience research, SEO best practices, and a solid SEO strategy, you can optimize all of your web pages and rank at the top for each particular page.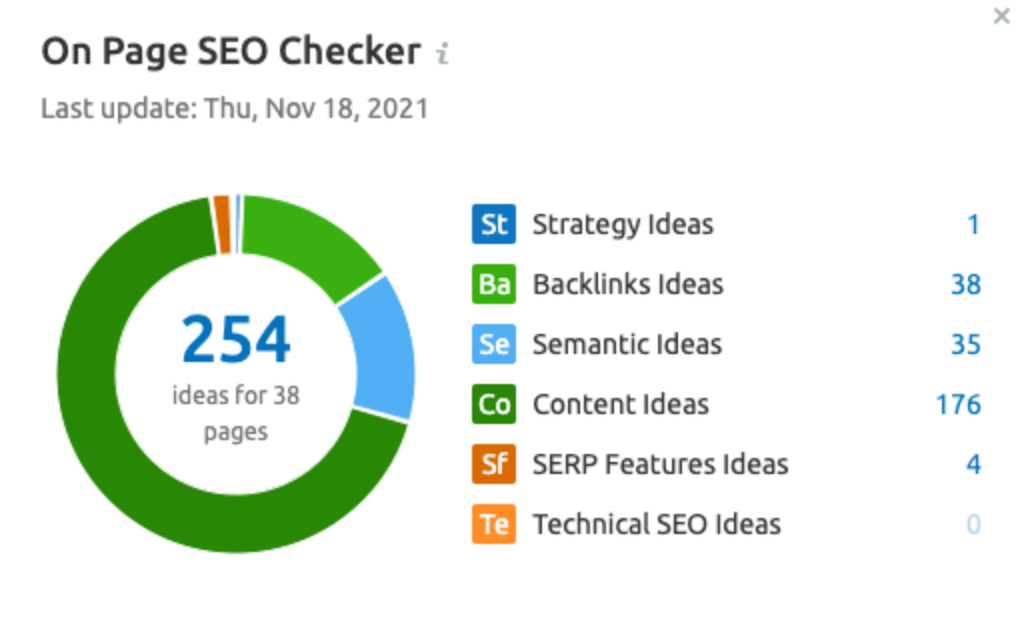 Remember, SEO is not just about the technical aspects of your website. You also need to create quality content that people will want to read and share. So, focus on both the technical and content aspects of SEO to improve your ranking in the SERPs.
SEO is not an exact science, and there are no guarantees that you will rank higher in Google search regardless of what you do. However, here are a few tips that can help:
Create useful content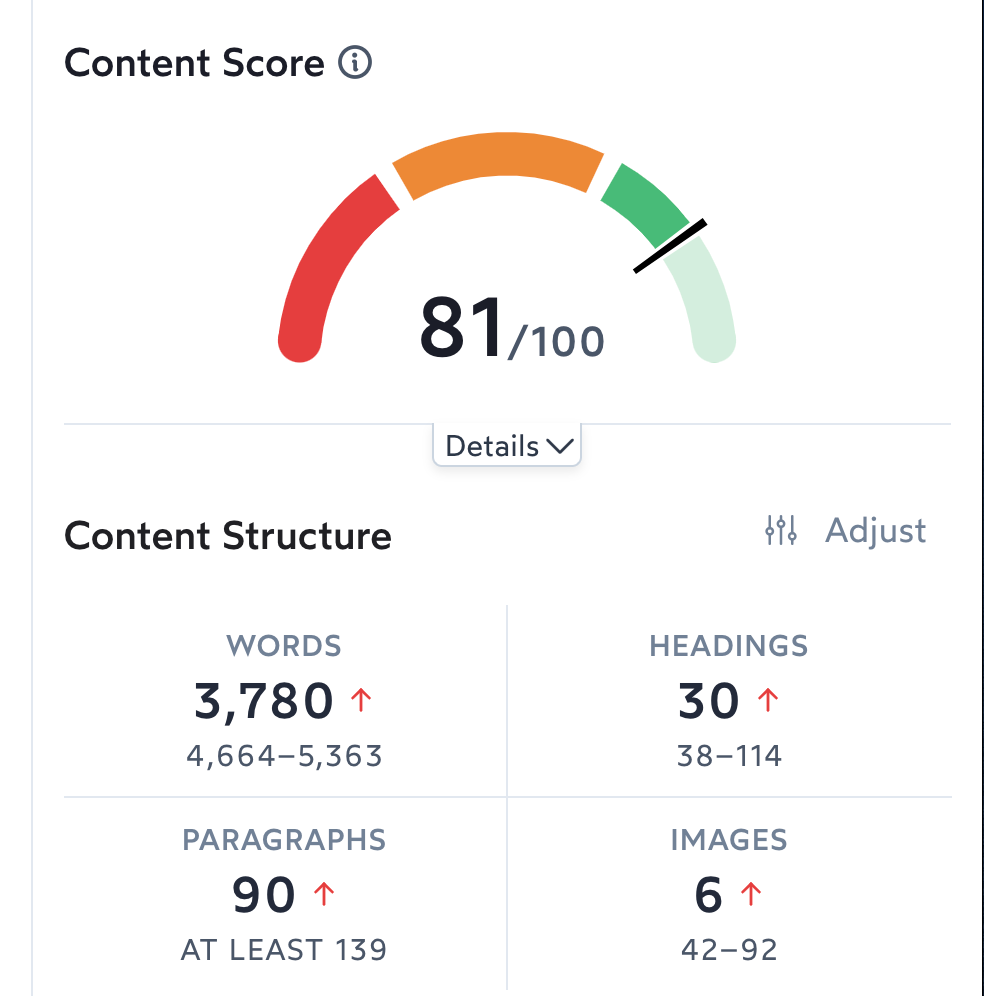 Unfortunately, there are no magic bullets that will get you on top of the SERP. But creating content, especially quality content, has a higher priority in the organic search results and tells search engines what the blog post is about.
Outdated SEO strategies may dictate that shorter articles are always better, but this is typically not the case. Your high quality content should match the user intent search queries as accurately as possible. It sometimes requires multiple pages with proper internal linking to cover an entire topic.
These content connections or content hubs are a great way to drive website traffic for your primary keywords to several pages on your site. If your content is thoroughly researched and satisfies the user's needs, then you're in a better position.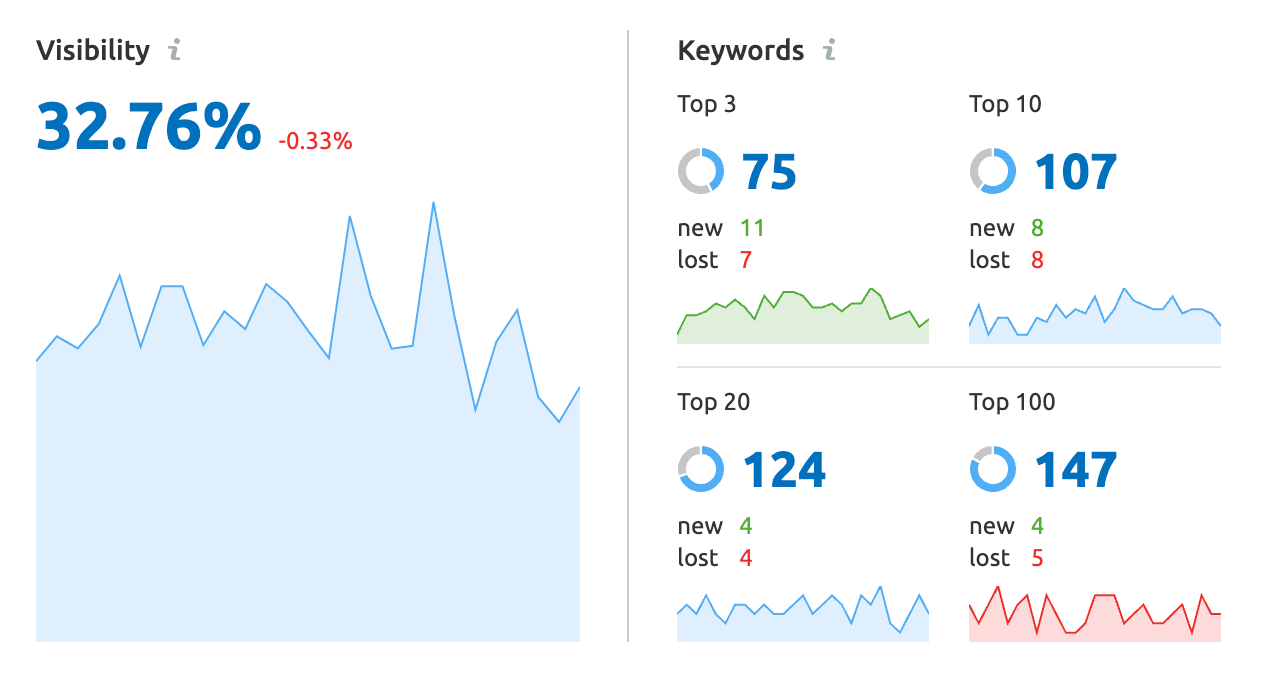 Quick takeaways:
Useful content should be the goal of each piece of content
Use tools like Answer the Public to identify what questions your users are searching for
Actionable content is often rewarded by search engines
Align Your Content with Search Intent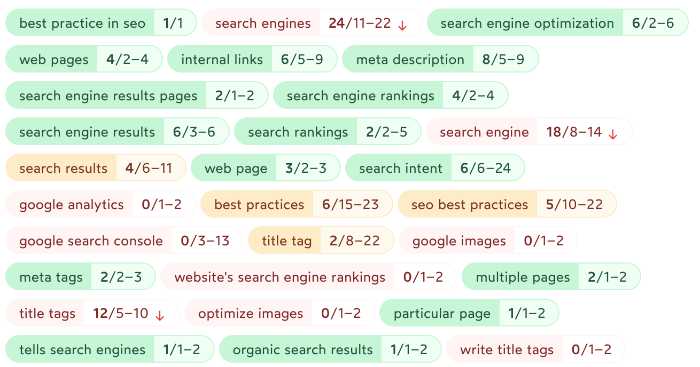 Search intent is what drives each search query. Google has always been committed to understanding search intent. Page ranking on Google has been tested by Google on the search intent.
Search Google for "how can I make sugar cookies". Most searches resulted in videos and blog posts rather than eCommerce websites selling sugar cookies.
The user is looking for information rather than purchasing and the Google algorithm is trying to match search intent. While there are more factors to consider when practicing e-commerce SEO, the SEO best practices still apply.
Quick takeaways:
Consider search intent for each keyword you are targeting for the page
Align the type of content with the search intent target term
Use a tool like SEMrush to view search intent for keywords
How Internal Links Affect Rankings in Search Engines
The next SEO best practices are to establish internal linking to help Google understand your website's content more easily. Internal links can improve your rankings.
A good SEO practice should include internal links to pages that need boosting. When you add internal links to your site, you can improve how many pages are indexed by Google. It also helps in identifying links in websites that are internal. Internal linking reports are very useful tools for site audits when assessing internal links to a site.
Another important, but often overlooked, aspect of technical SEO are proper internal links. Internally linking your pages correctly will help search engines understand your site structure and hierarchy, and can also help improve your site's user experience.
By finding related content within your site, you can add keyword-rich anchor text for internal linking this content.
Anchor text within links can be an SEO signal and drawing attention to these keywords on multiple pages can help your Google rankings. Make sure not to keyword stuff your anchor text. Anchor text should be related to the content you are linking to.
Don't neglect sensitive pages on your site.
Avoid any broken links that can damage your website's ranking and visibility, and can also frustrate users who are trying to navigate your site. If you suspect that there are broken links on your website, you can use a tool like
Quick takeaways:
Internal links can help index pages deeper on your site
Pages should never be more than 4 clicks deep off your homepage
Use internal linking to group content into clusters based on keyword topics
Never use "no-follow" on internal links
Keep anchor text in mind when linking between content
Title tags
The title tag is used to tell search engines what your web page is about, and they play a big role in helping your page rank for relevant keywords. However, many people think that adding a title tag is too technical and difficult to do.
In reality, it's actually quite easy to write title tags and add them to your pages, and you don't need to be a technical SEO expert to do it.
To add a title tag to your page, simply edit the HTML document of your page and insert the following code into the <head> section:
<title>SEO Best Practices</title>
Replace "SEO Best Practices" with the actual title tag of your page.
Once you've added the title tags to your other pages, save each page (or publish if using something like WordPress) and upload it to your server. That's it! You've successfully added a title tag to your page.
As you can see, adding title tags to your page is easy and doesn't require any technical expertise.
Titles for large sites
If you have a large site consider using templates for updating your titles and meta tags.
You can do this by creating a structure like this:
Title: Primary Keyword – Secondary Keyword or benefit | (Site Name)
Ex: Technical SEO Agency – Technical SEO Services to Optimize Your Website | WE•DO

Google starts clipping off title tags in the SERPs around 50–60 characters (ish) depending on screen size. So keep your title tags around this length.
Test your title tags and meta tags with one of these free tools:
Quick takeaways:
Title tags should contain keywords
keep your title tag length around 50-60 characters
Title tags are the first thing visitors see before they even get to your page (make them juicy!)
Create a structure for each page on your site
Use a plugin like Yoast to dynamically create title tags
Heading tags best practices
A heading tag or H1 tag is a similar identifier to your title tag. Where the H1 differs from your title tag is that your H1 will not show up in search results but rather in the content of your page.
Make sure to use your primary keyword only once in your H1 tag. There shouldn't be more than one H1 tag. The H2 tag is also used throughout your text ideally to identify each main section of the page.
Avoid using H2 tags as visual elements on the page. Each heading should include target keywords and be a compelling title tag.
Best Practices with Heading Tags
Heading tags are an important part of improving your search rankings because they help to define the structure and hierarchy of your content. When you add a heading tag to your page, you're telling search engines that this is an important section of your content.
This helps search engines to better understand your page and determine its relevance to certain keywords. As a result, your website will rank higher in SERPs for those keywords, and you'll receive more traffic from search engines.
How to Add Heading Tags to Your Page
Adding heading tags to your web page is a simple process. To add a heading tag, just select the text that you want to use as the header and then select the desired heading tag from the HTML toolbar within your site editor.
You can also add a heading tag by typing the following code into your page's HTML document:
<h1>My Heading</h1>
<h2>My Subheading</h2>
<h3>My Subsubheading</h3>
The Benefits of Heading Tags
By using heading tags correctly, you can improve your website's SEO and increase organic traffic. Headings tags are an important part of any website, so make sure to use them on your pages.
Quick takeaways:
Add heading tags to every page on your site
use keywords within your heading tags
only use one H1 on each page
break up content in a hierarchical way with heading tags
Meta Description Tag
Meta descriptions may not be top of mind when you create content for your page, however, they are very important in search engine optimization.
The meta description tag should utilize only keywords that are relevant to your SEO strategy but should be accompanied by a compelling description that would attract an audience.
Make sure your meta descriptions are only used one time throughout your site. You don't want to have duplicate meta descriptions.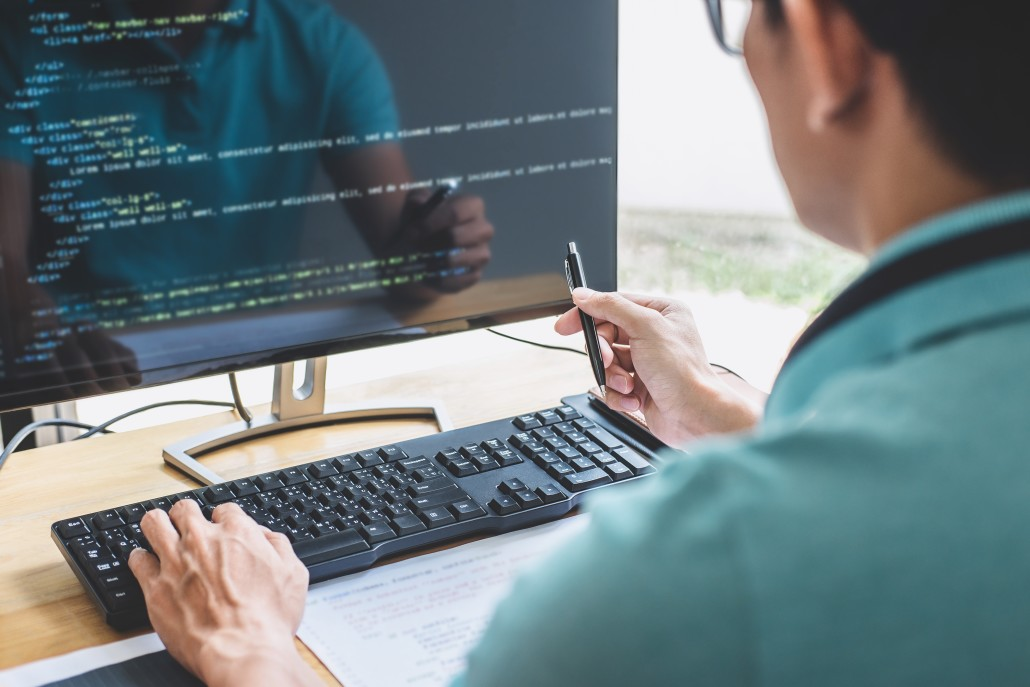 One of the most important aspects of technical SEO is making sure your pages have accurate and keyword-rich meta descriptions. A meta description is the short bit of text that appears below your page title in the search engine results.
It gives potential visitors a snapshot of what your page is about and can entice them to click through to your page.
Adding a meta description is a quick and easy way to improve your SEO, and it only takes a few minutes. The most important thing to remember is to make sure your meta description accurately describes the content of your page.
You also want to include some of your target keywords in the description, but don't go overboard with them. A good rule of thumb is to keep your meta description to around 150-160 characters.
If you're not sure what to write, take a look at the titles of some of your competitor's pages and try to come up with a description that is similar, but also unique to your page.
You can also use a tool like Google Adwords Keyword Planner to get a list of relevant keywords for your page. Check your page using the SEOQuake Chrome extension.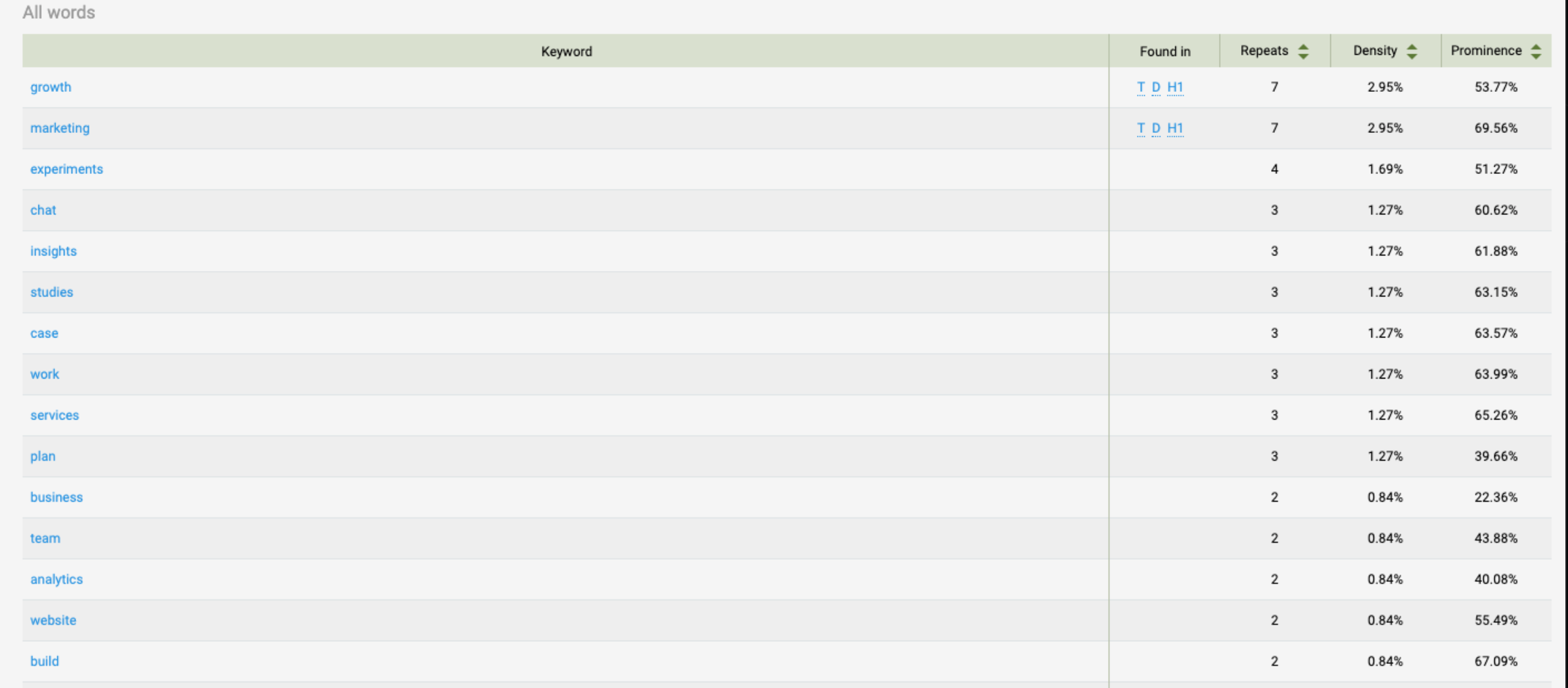 Technical SEO can seem like a daunting task, but adding a meta description is one easy way to improve your ranking and visibility. So don't wait any longer, add those descriptions and start seeing the results for yourself!
Quick takeaways:
Use keywords in your meta descriptions
Write meta descriptions so users will want to click through to the page from the SERPs
Keep them under 150-160 characters
Compare what others are doing in the top 5 results for specific keywords
Add meta descriptions to every page
Optimize Images & Alt Tags
Images help improve the user interaction on a website. Alt text helps describe what each image is about on your site.
Alt Tags
Every image must contain an appropriate alt tag or alt text. The alt tag has been proven useful not only in search results but for screen readers also. Alt tags are one of the major items to enhance the usability of a website for visually impaired visitors.
You may wish to add a keyword to your alt text, but don't overdo it. Alternatively, images filenames can be SEO friendly and are often dynamically added to alt text using plugins like Yoast.
This can be a blessing and a curse.
Having alt text dynamically added based on its filename can be handy as long as the alt text of your filename makes sense and is keyword focused.
Often this is not the case and your image filenames are called something like IMG_34345.jpg which has no SEO value at all.
Google Images is its own search engine displaying millions of images to people every day. Think about how your images are used and where they may show up.
Use alt text that contains your keyword phrases but don't overdo it. Keyword stuffing can negatively affect your page's search performance.
Here is a screenshot of W3.org with a decision tree explaining how/when to use alt tags.
Image Optimization
Did you know that if you took an image straight from your iPhone and uploaded it to the web it would be MASSIVE?
We see this far too often as website editors upload beautiful photos that are simply much too big.
The right size and scale of an image will impact the loading time of a page and can easily be optimized to speed things up.
There are many tools that make optimizing images a snap. Make sure to reduce the file size and not just the dimensions.
Ultimately, you want to reduce the file size to the smallest appropriate size and still maintain a good user experience.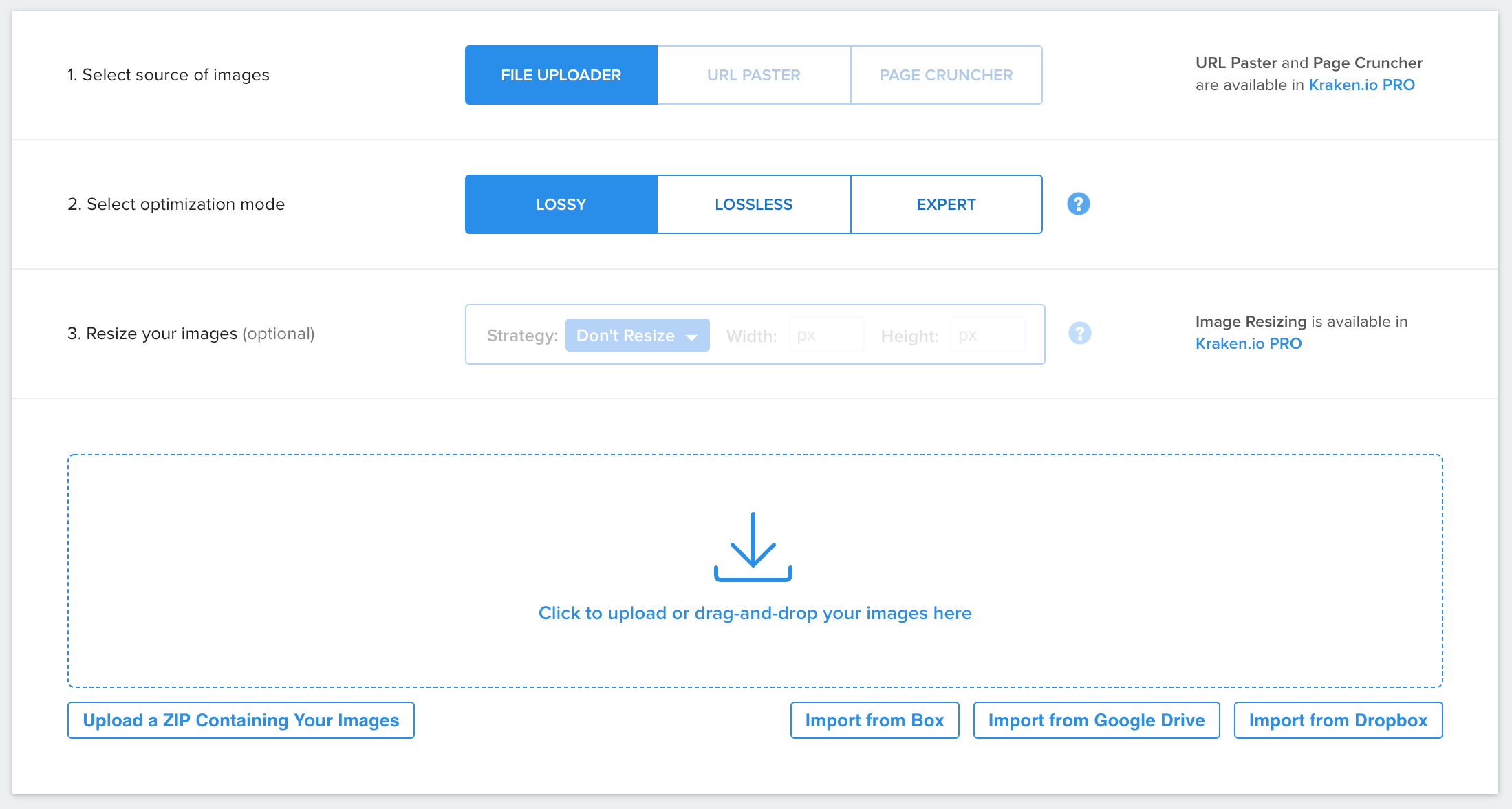 Quick takeaways:
Add alt text to every image
Use keywords within the alt tags
Don't keyword stuff
Alt text should be specific and unique
Images should be as small as possible in file size
Use a tool like kraken.io to optimize your images
Check out some tips for better brand imagery for your site.
Help Google find your content
There are other search engines to consider but Google is the primary focus since it holds the lion share of search volume.
When submitting your website to Google it can take time for them to index the site completely.
You can help Google by submitting a sitemap. Sitemaps tell the search engines what pages on your site should be indexed. There are many sitemap generators that can make this effort much easier.
Visit your Google Search Console to ensure your sitemap has been successfully submitted. Google Search Console also allows you to individually submit pages when you make any major changes.
Quick takeaways:
Submit a sitemap.xml to Google search console
Use Yoast (or something similar) to dynamically keep this up to date
Check Google search console regularly to see if there are any crawl errors

Optimize Your Page Speed Across All Web Pages
When a website takes too much time to load, you'll find many frustrated users, and your search rankings might drop.
Semrush can help you conduct site audits to fix performance problems for your website.
According to HubSpot, conversion rates drop by an average of 4.42% with each additional second of load time.
There are a number of ways to speed up your website for better SEO. One way is to optimize your code so that it runs faster and uses less resources.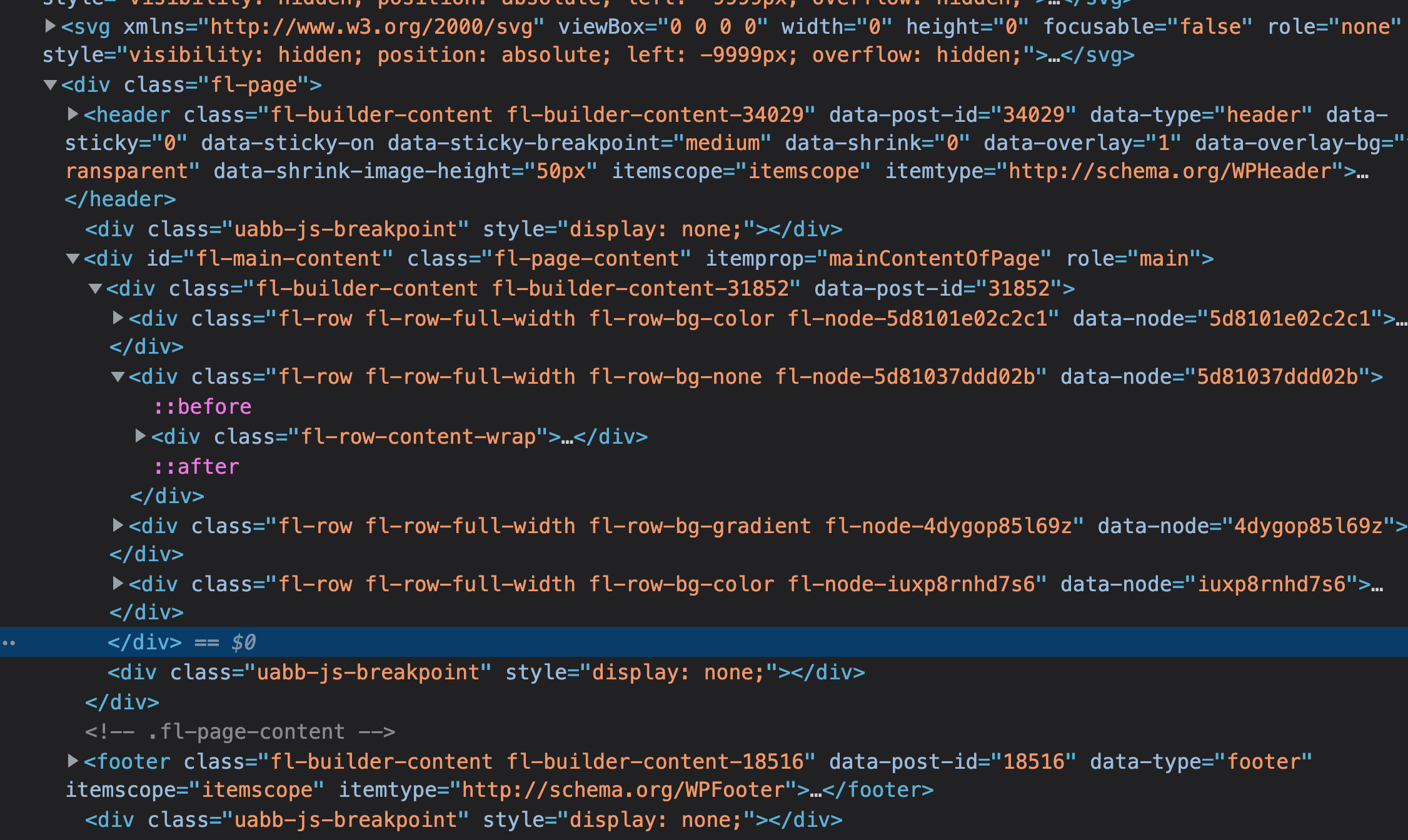 Another way is to use a content delivery network (CDN) which can help distribute the load of your website across multiple servers.
Finally, you can also use caching techniques to store often-used resources locally on your users' computers, which can help reduce loading times.
One way to test the speed of your website is to use a tool like Google's PageSpeed Insights. This tool will give you a report on how your website stacks up in terms of speed and provide recommendations on how to improve.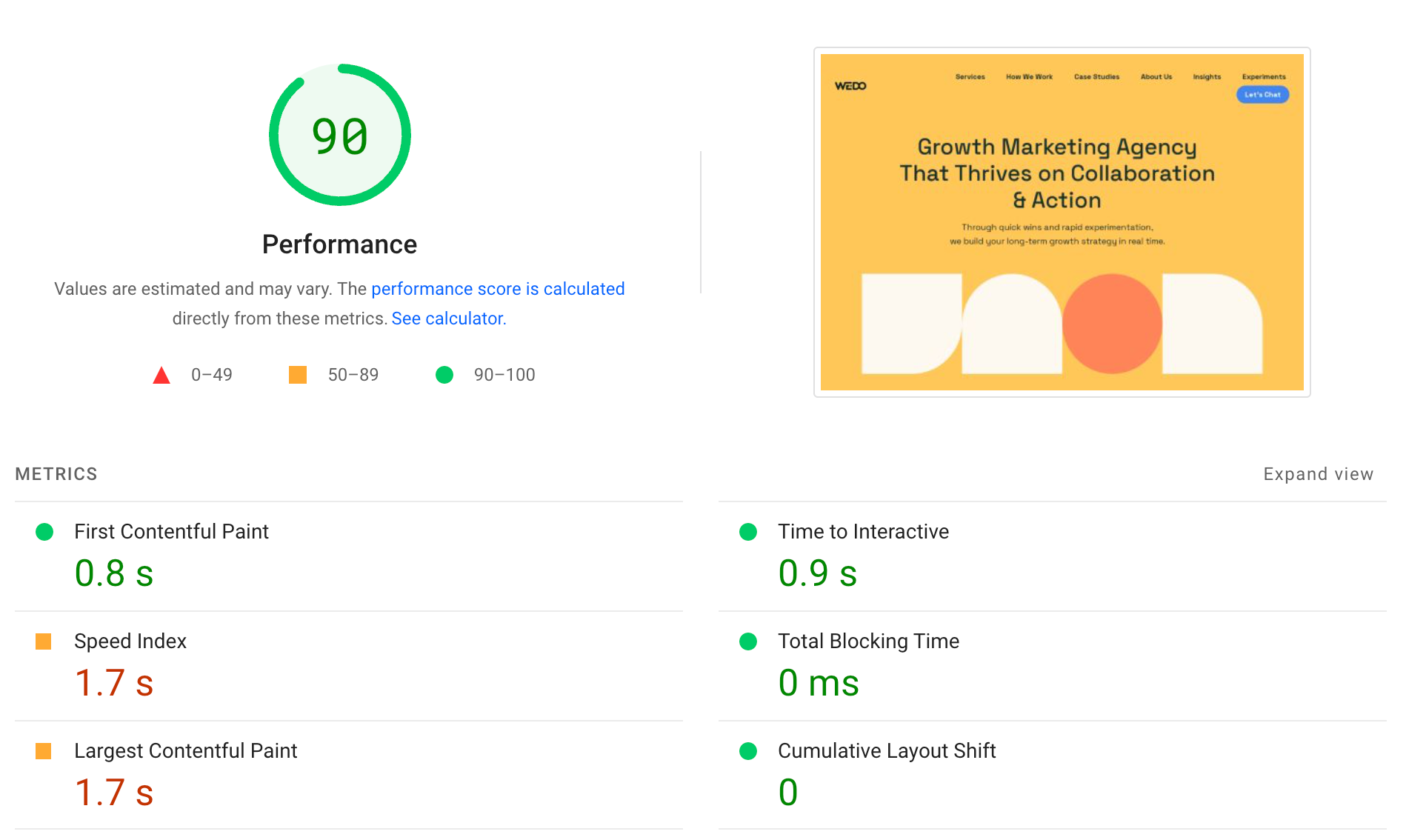 You can also check page speed by using Google page speed insights or GTMETrix. These provide a detailed look at page loading speed and give tips on improving your loading time.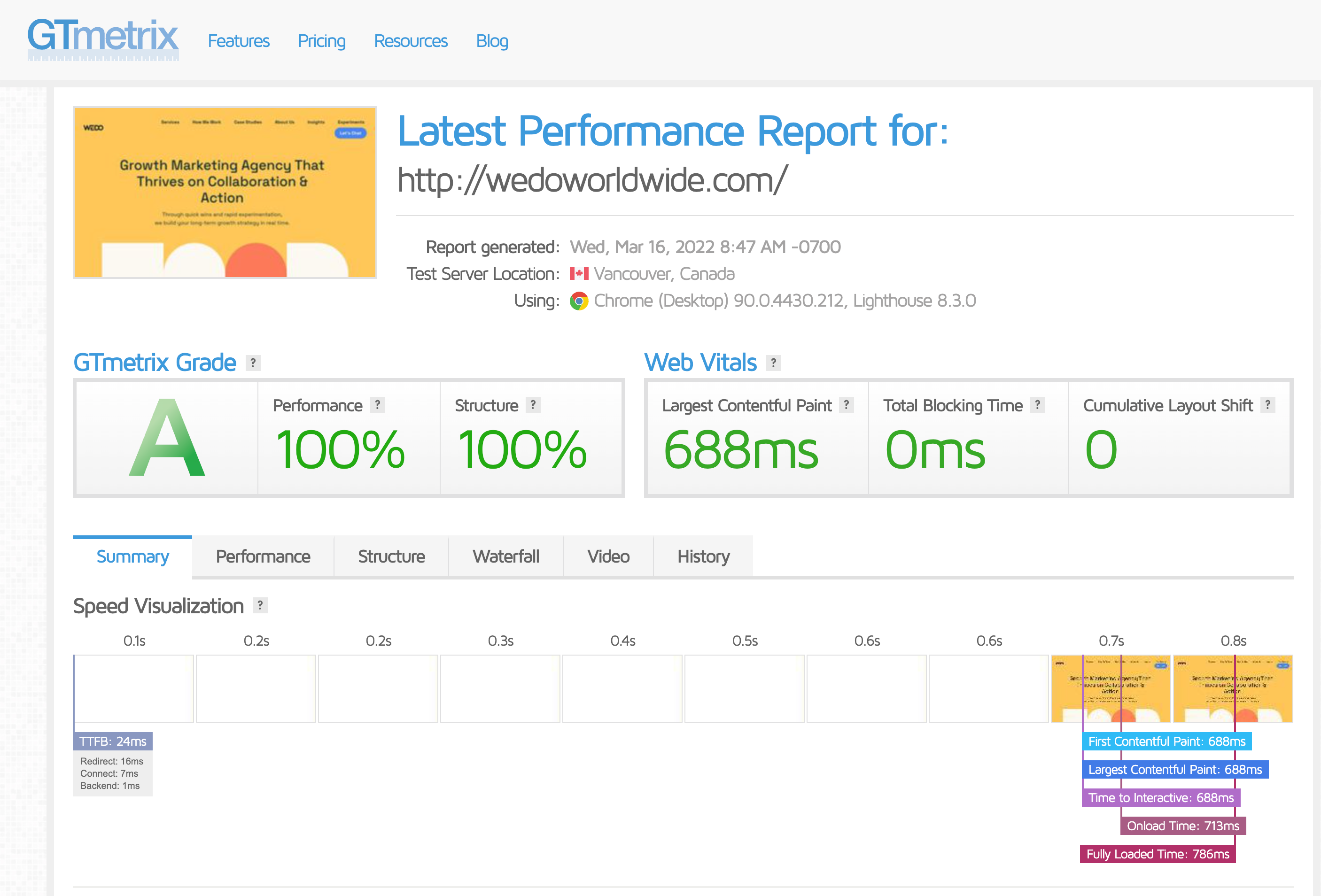 It's also important to consider the mobile experience when optimizing your website. Many people now browse the web on their mobile devices, so it's important to make sure your website is responsive and looks good on smaller screens.

You can use Google's Mobile-Friendly Test to check how your website looks on different devices and keep your site mobile friendly.
Quick takeaways:
Make sure your images are the correct size and that you've compressed them as much as possible
Use a caching plugin
Minimize HTTP requests to speed up the loading time
Use a content delivery network (CDN)
Use compression and minification to reduce the size of your HTML, CSS, and JavaScript files
Use a quality hosting provider with fast servers and good network infrastructure
Test your website speed with Pingdom, GTMetrix, or Google Page Speed to test the speed and identify areas for improvement.
Authoritative Backlink Best Practices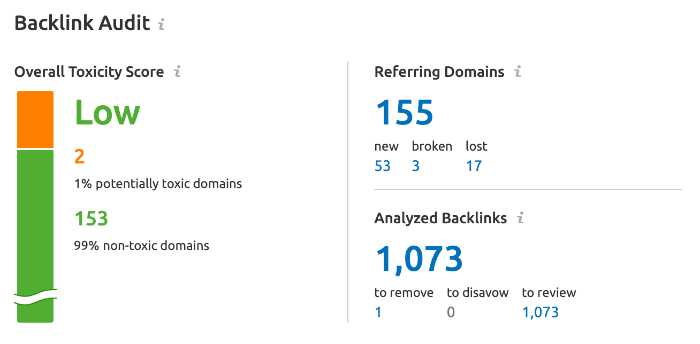 Backlinks are a long-standing staple among SEO best practices. Google looks at links pointing back to your website as a vote of confidence.
If your website has many back-links it has a better chance of ranking highly in SERPs. Obviously, no backlinks have a universal value.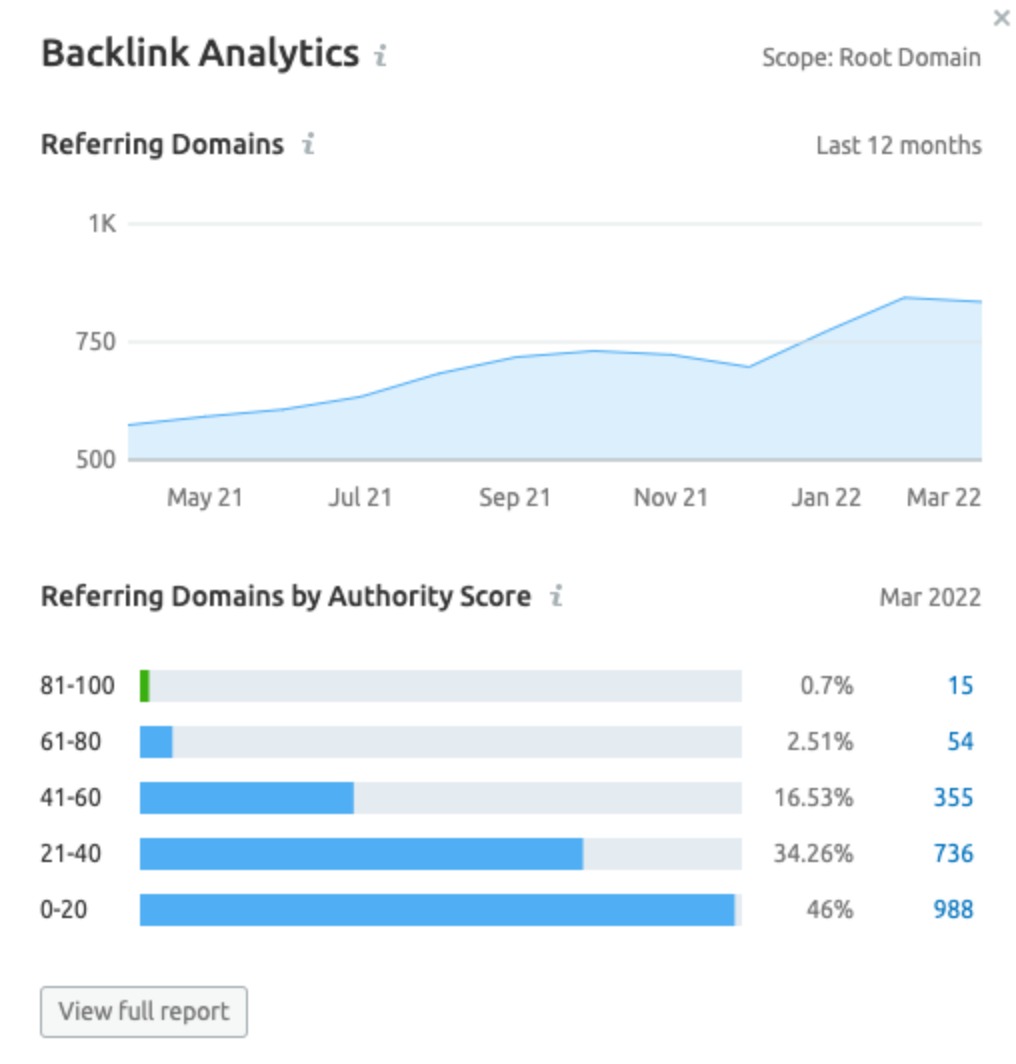 Certain types of backlinks can improve your search results in a certain search query. The goal is to obtain high quality backlinks from reputable sources.
Websites with high domain ranking will be seen as a stronger source and push more link juice to your page.
Backlinks can come from guest posts, business citations, press releases, and other sources. Try to find a blend of backlinks that support your content.
Quick takeaways:
Identify all incoming links and linking domains
Understand how authoritative a referring domain is and where it's located
Compare your and your competitors' backlink profiles and link-building progress
Find business citations you can add to build authoritative backlinks
Reach out to relevant websites to offer guests posts
Use a reputable service to build backlinks
Don't use black hat tactics for link building
Make URLs SEO-Friendly
One of the simplest and most effective ways to make your website more SEO-friendly is to use URLs that are easy to read and understand.
Google recommends using permalinks that are "logically structured." This means making sure that your URLs are simple and easy to follow.
Best practices for URL structure show that using keywords in your page's URL will help rankings and drive more organic traffic.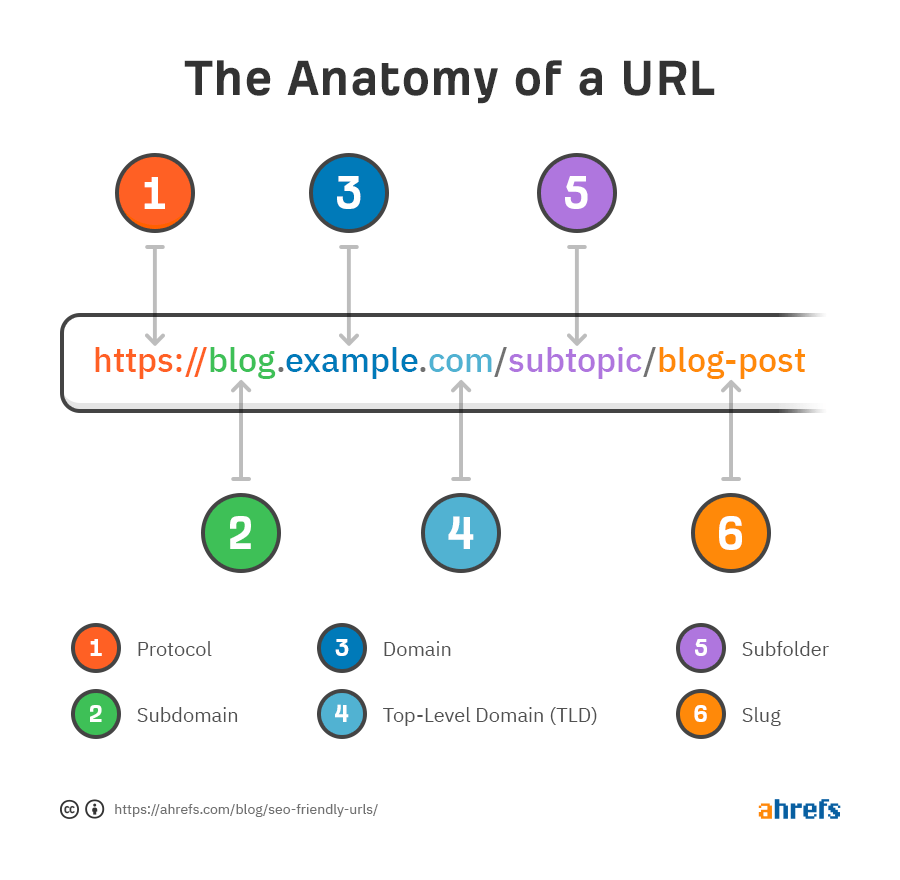 (source)
Use words that are easy to read and words Google understands. Avoid using special characters or numbers if possible.
Keep your URLs short and sweet. Longer URLs can be more difficult to remember and can be a turnoff for potential website visitors.

Permalink structures can be set for entire websites within WordPress general settings.
Use hyphens to separate words in your URL. Google understands hyphens better than underscores or pipes (|) between words and is considered another one of our SEO best practices. URLs can't include spaces.
Browsers rewrite them to "%20". Always be sure to use hyphens between words instead.
Research shows that websites have gained a 9% improvement in rankings from using a hyphen over pipes (source)
If your website already ranks well using long URLs, don't change them. This can have a huge negative impact in the search engine results.
You are probably already doing this but make sure your site is using HTTPS vs HTTP. Google now flags websites that do not have an SSL.
Quick takeaways:
Use keywords in your URLs
use hyphens instead of underscores
shorter URLs are generally better
avoid special characters or numbers where possible
Improve user experience
There are a few things you can do to improve the website user experience (UX). One is to make sure all your links work, and that users can easily find what they're looking for on your site.
You can also make sure that your pages load quickly, and that all the text is easy to read.
You can also design your site with users in mind, and make sure that all the important information is easy to find.
If you follow these tips, you can create a website that's both easy to use and visually appealing.
Google monitors user interaction throughout your site to ensure they don't miss anything. User experience is also an important element to improve where your site falls in the search engine results.
Page speed is important when it comes to improving the user experience for your site. Fast loading pages will keep users' attention and ensure they don't leave while waiting for part of a page to load.
Most users will scan a web page. This means that having your text laid out in a clear hierarchy will enable users to quickly get to the information that intersts them most.
Quick takeaways:
Make sure all links work
Ensure pages load quickly
Design with users in mind
Use easy to read text
Provide important information prominently
Structured Data Markup Best Practices
Add structured data markup to tell Google about the different elements on your website. It provides extra information that can help improve your ranking and visibility and ultimately boost your organic traffic.
According to rankwatch.com schema can increase CTR in ranges between 15% and 50%.
There are different types of markup, but the most important for SEO are the Schema.org types. There are many WordPress plugins that can help easily create these. Check out Yoast for some basic schema settings.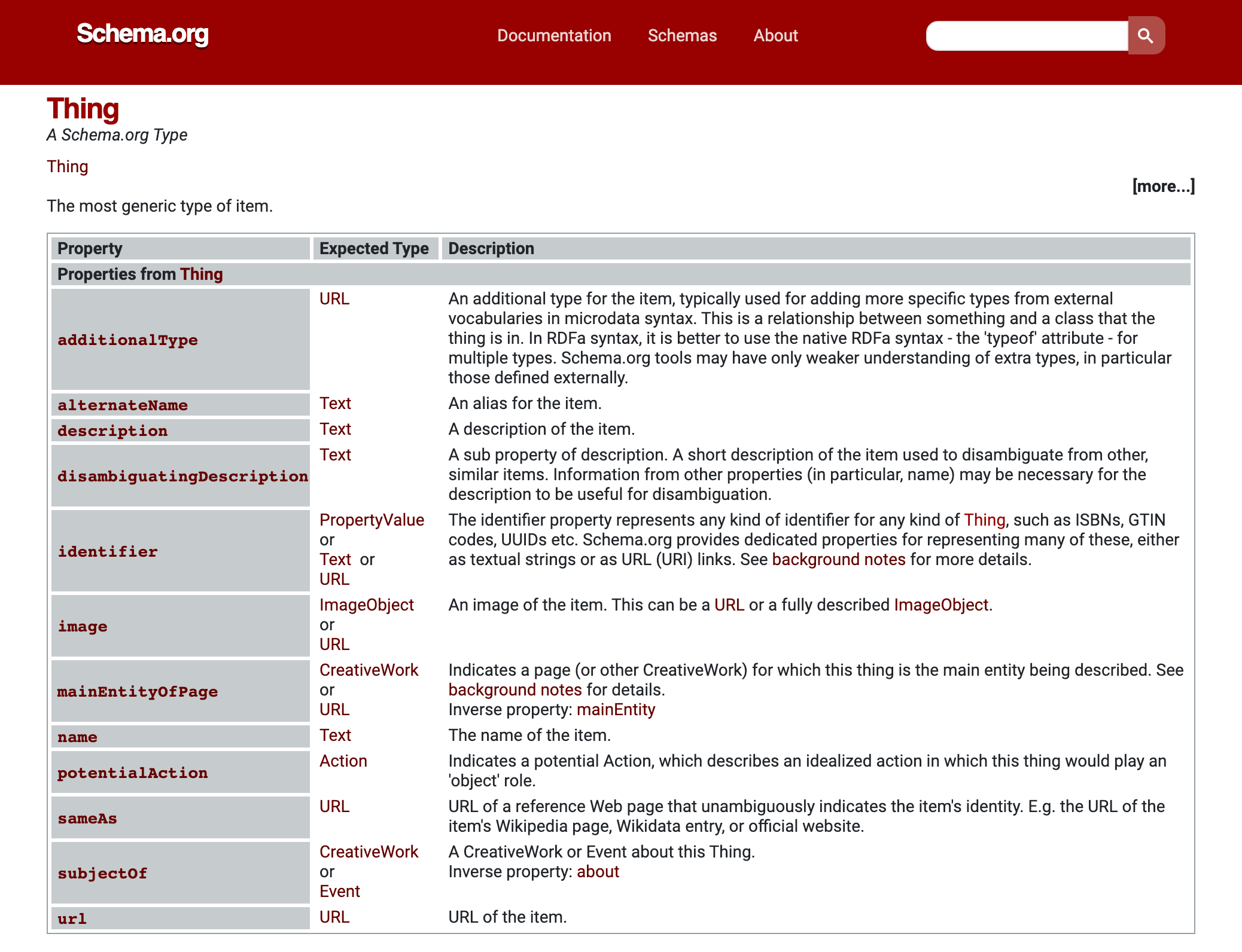 Quick takeaways:
Use schema.org to markup your website's content
Use Google's Structured Data Testing Tool to test your website's schema markup
Use a tool like Yoast to structure the various types of content on your site (pages, posts, articles, products, FAQs, contact, etc)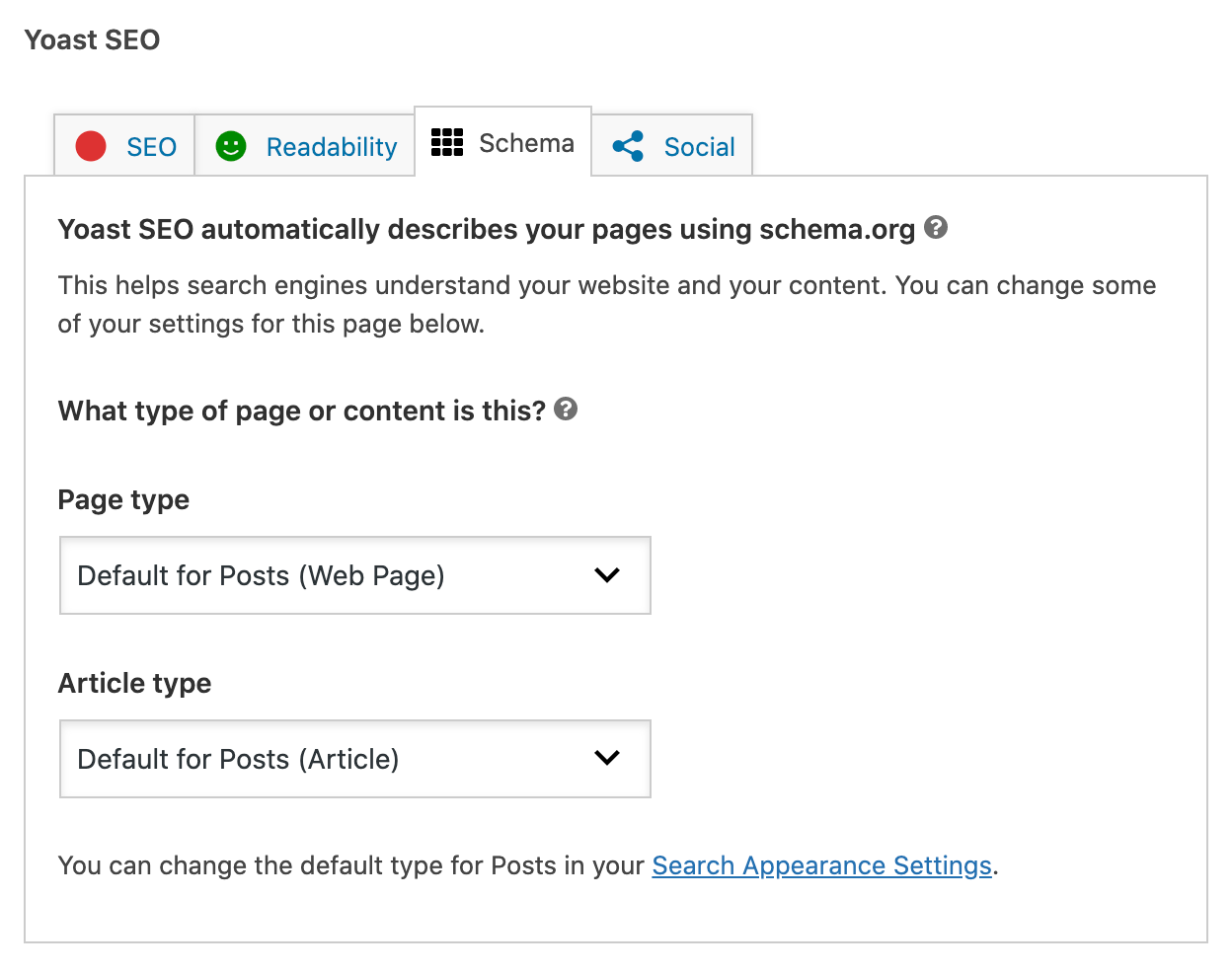 Measuring your SEO success
So you've optimized the fire out of your website and now you are wondering how it's affected your search engine rankings.
You want to make sure that you are monitoring the right metrics, and not getting caught up in vanity metrics that don't actually matter. But at the same time, you don't want to make things too complicated or technical. So what's the right balance?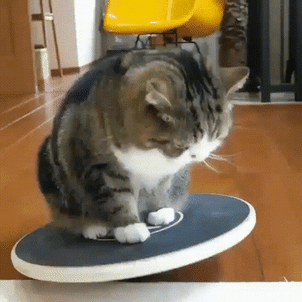 Using Google Search Console you can isolate pages that have been optimized and see if the search engine rankings for specific queries have improved. By pairing search console insights with your keyword research you can see how your site is doing.

Google Analytics is another great tool to help you see if that organic traffic you are getting is turning into real customers. Make sure to evaluate conversions inside Google Analytics.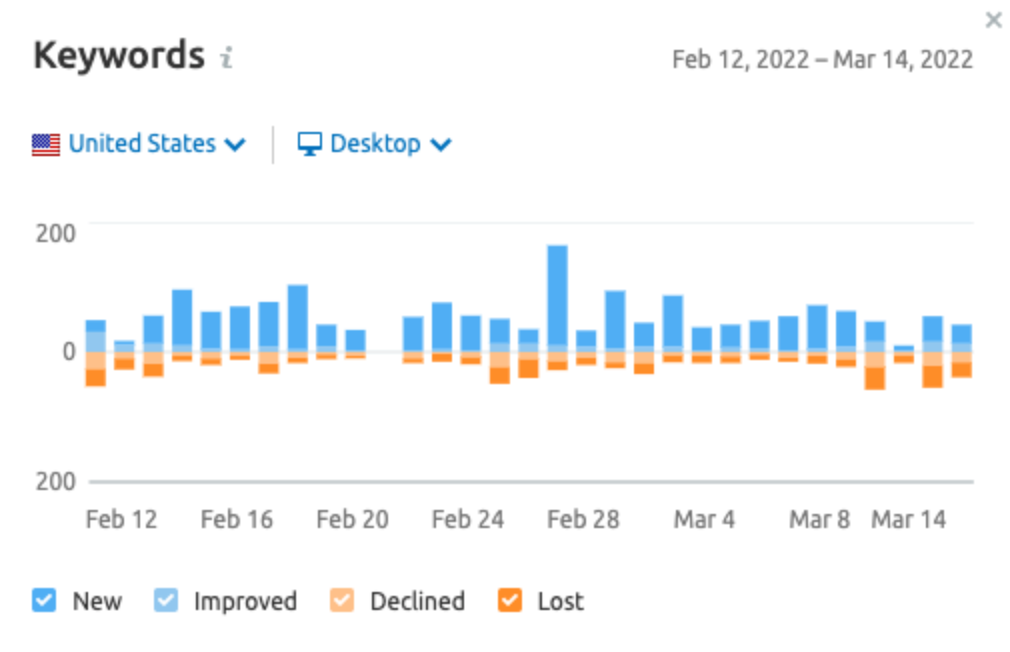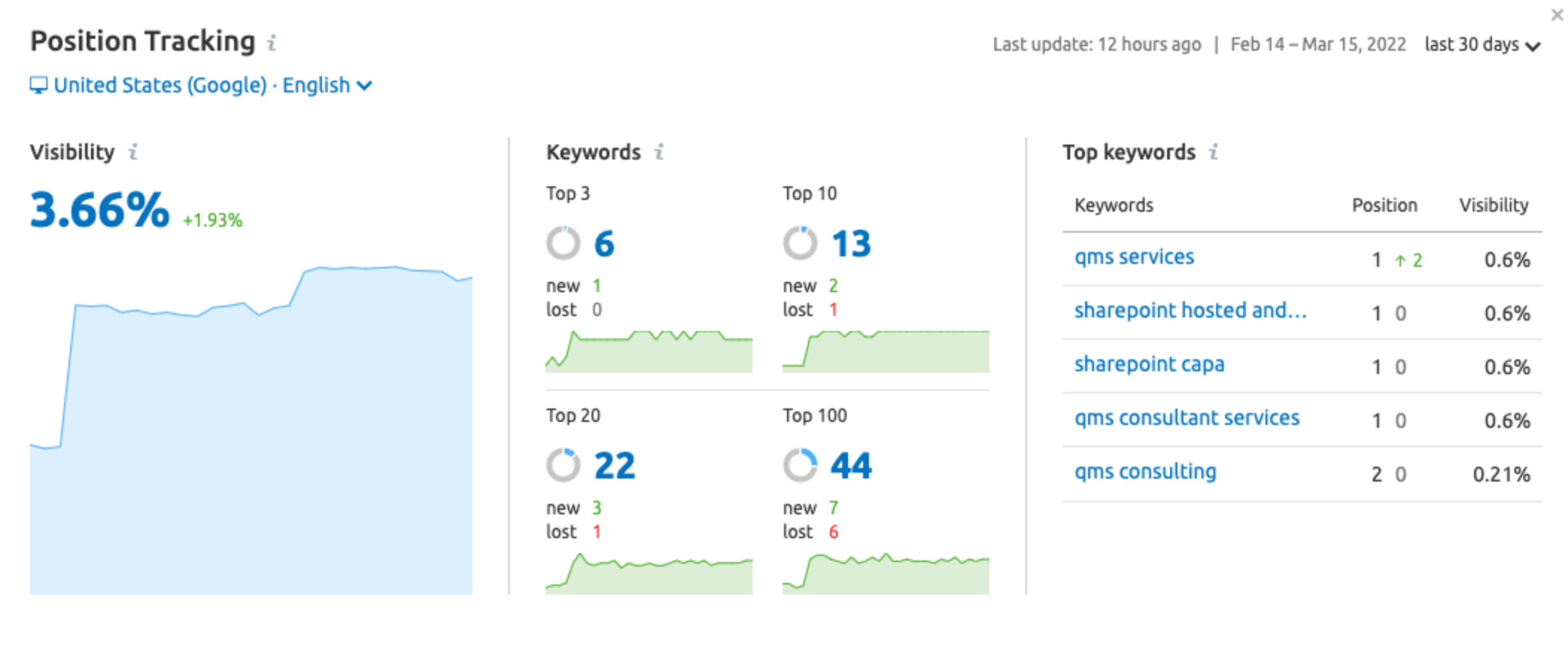 Quick takeaways:
Use a tool like SEMrush to track keyword ranking positions
Google Search Console is a great place to track impressions on keywords and ranking positions
Track conversions from organic traffic to see if the content you are creating is matching user intent.
Best Practice In SEO Recap!
Organic traffic is one of the best ways to gain qualified customers. Ranking at the top of Google is no easy task but when done right it can lead to serious gains.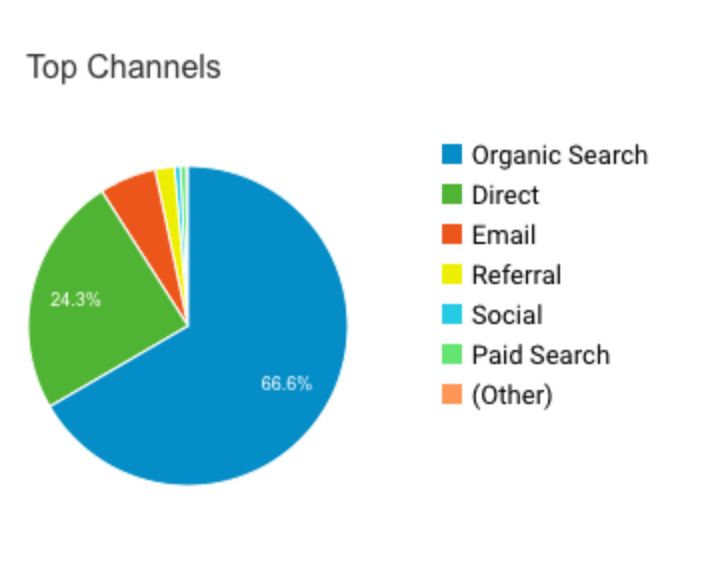 The higher the ranking, the more likely people are to find the website. The more people that find your website, the more likely you'll increase your conversions and leads. If you want a reliable, steady stream of high-intentioned visitors to your website that are likely to convert, then outranking your competitors in Google organic results should be at the top of your list. If you'd like help with your technical SEO, reach out to us!
There are many factors that go into determining a website's search engine rankings, but the most important are the content of the website, the keywords used, and the website's technical SEO.
These SEO best practices apply to ecommerce seo as well.
Technical SEO is the practice of optimizing a website for the search engines, including page syntax, overall site speed and mobile-friendliness.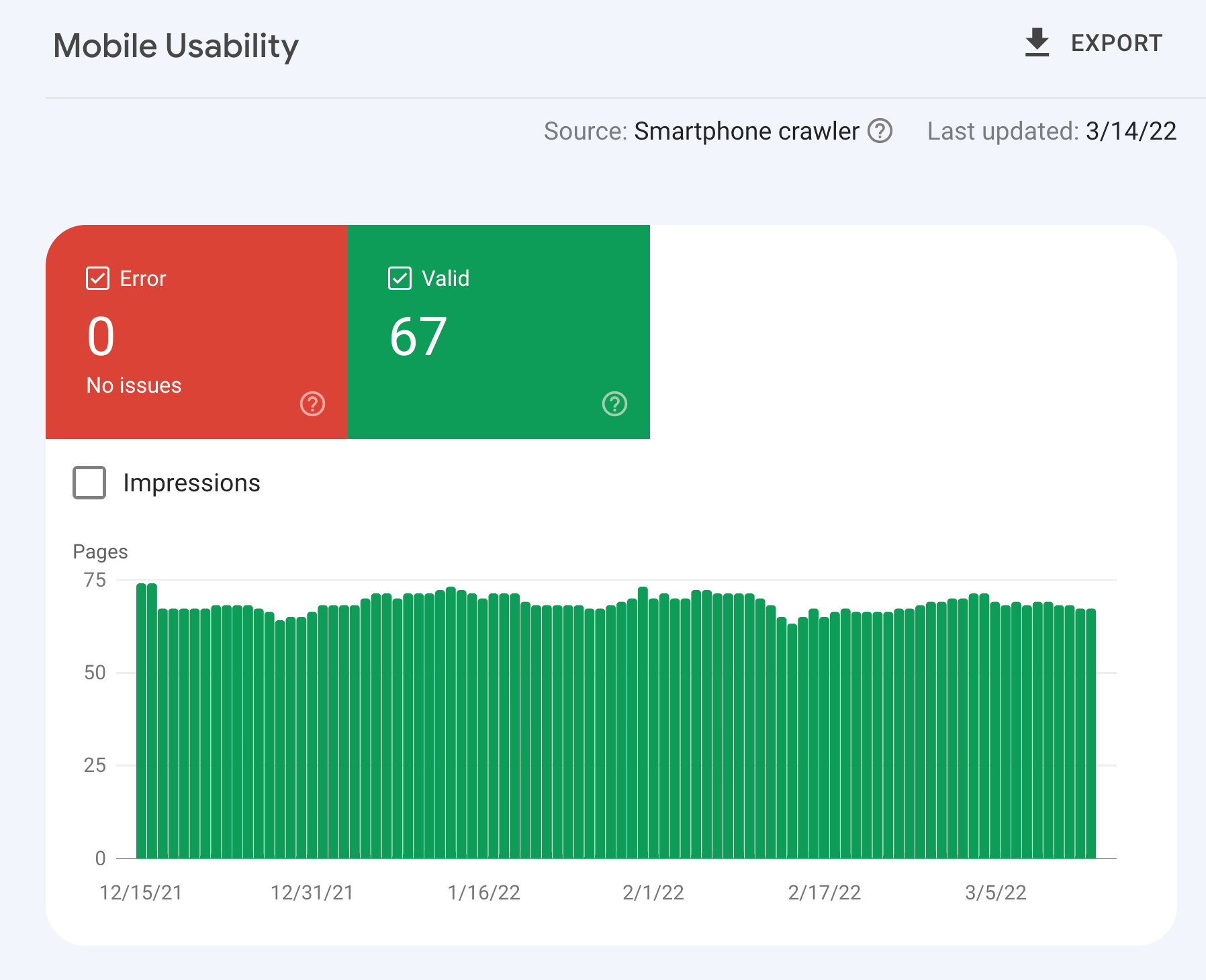 Even if your site content and keyword strategy are well-executed, neglecting technical SEO could severely hold back your site's performance in search engine results pages.
Fully transparent. Rapid testing. Growth minded.
Fully transparent. Rapid testing. Growth minded.
Schedule your 15-minute free consultation
WE•DO is ready to put our minds to work to drive your growth.