Get Results Faster: How a Growth Marketing Agency Can Help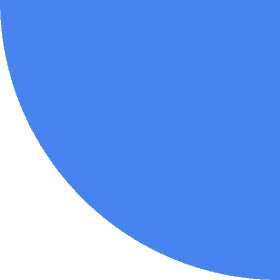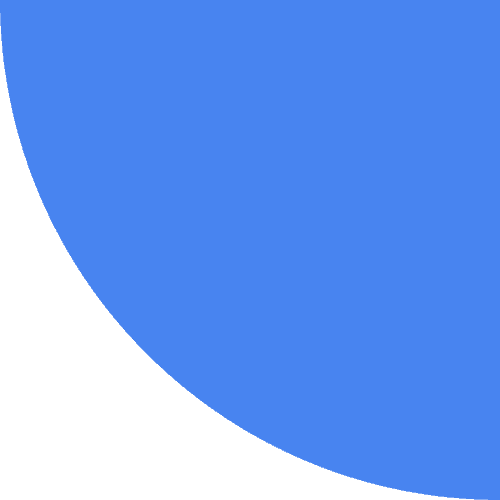 Marketing is just one of those necessary evils in life that most business owners would love to forget about. Luckily, you can. By hiring a growth marketing agency, you can easily focus on bigger and better things.
Maybe you've already looked into marketing services before and you still don't know if they're right for you. Hopefully, we can clear that up for you! Let's talk about how an integrated marketing agency can help your business grow.
What Are Growth Marketing Services?
What is growth marketing? Growth marketing is exactly what it sounds like: marketing your company for the sake of growth.
For small businesses and startups, this is an essential and ongoing expense that will make or break your company. Poor marketing is one of the most common reasons why 90% of startups fail.
Well, growth marketing services seek to prevent that. While it is less expensive to do all of your marketing on your own, without the proper training, there's a big learning curve that most business owners don't have time to overcome. When you're operating a business, especially a startup, time is everything.
Moreover, by seeking the services of experienced marketing professionals, you eliminate the "guessing game" and set your company up for long-term success. Unfortunately, there is no "DIY" substitute for an entire integrated marketing strategy.
In most small businesses, social media, search engine optimization (SEO), advertising, and email are the bare essentials for digital marketing. All of these require time and experience to build and implement an effective strategy.
Growth marketing services take these responsibilities out of your hands, allowing you to focus on running your business while they build more traffic for you behind the scenes. Let's talk specifically about how they can help you.
How Can an Integrated Marketing Agency Help Your Business?
If you're considering the services of a marketing team but you're unsure what they have to offer, we have you covered! While every agency is different, here are some of the most important services you will find with most agencies.
Web Design and Development
We know this seems out of place at first glance, but it's actually an essential function of growth marketing services. See, a business's entire digital marketing strategy relies upon one central feature— its website.
Your website is the one central feature that affects your SEO, email, social media, and ad efforts. It's where you try to direct traffic, where you try to convert leads, and it's often the first impression you give to potential customers. Essentially, your website is the foundation from which you can build a successful marketing campaign.
An improved website will ultimately lead to higher conversions on your ad campaigns and emails, increased user retention, and a better organic reach. Your SEO value relies almost entirely on the quality of your website.
Because of this, growth marketing services should revolve around your website. If you're seeking the services of a digital marketing agency, ensure they offer web development services.
Also, your digital marketing strategy needs to stay on-brand at all times. What better place to showcase your brand and build upon it than on your website?
SEO Services
For a proper SEO strategy, you need two things: a strong website and a content strategy. If the website is the foundation, then content marketing is the house you build on top of it.
Google uses over 200 factors directly related to your website, so improving your site's usability is a critical first step. However, there has to be proper follow-through.
Google needs to match your website's content with the appropriate users. This process starts with the right keyword usage and must be followed by a quality content strategy. Without those two essential features, a good website will only go to waste.
For example, if you have four pages on your site, that's only four specific chances for users to find your website on search engines. Without searching for "[brand name] services offered", it's unlikely your "services" page will show up near the top.
Consequently, you need to offer content on your website that makes it easier for users to find your site. The easiest way to do this is with a blog or some other form of content marketing. From there, you will have endless opportunities to rank on relevant searches.
Generally speaking, SEO is a long-term strategy, but there are ways to reach more short-term SEO goals. However, once you start ranking higher, the benefits last for a long time with only minimal upkeep, unlike other marketing strategies. Ranking toward the top of a high-traffic search could be enough to maintain a proper cash flow for years but it all starts with a proper SEO strategy.
Paid Advertising
Of course, paid advertising is a crucial part of digital marketing. While SEO and other strategies have huge potential payouts, they do take time to build. Well, paid advertisements like PPC campaigns offer more instant returns, making them a central part of your advertising strategy.
However, when your conversion rates are too low, you wind up losing money when users click on your ads. Because of this, you need advertisements that convert users more effectively. Of course, this starts with improving the content of your advertisement, but web development services are equally important.
With conversion rate optimization services, you won't have to worry about losing money on your ad or email campaigns. This process involves A/B testing, site optimization, and continuous improvement methodology.
Email Marketing
Getting new customers is half the battle, keeping them is the other half. Converting a user into a customer once is something to celebrate, but by improving customer retention, you could develop a more steady, predictable cash flow over the long term.
The best way to do this is through email marketing. By leaving prompts at key points on your website and various campaigns, you can eventually build a strong email list. Once you have one, you can direct your efforts toward reminding existing customers of why they love your brand.
Email marketing has some of the highest ROI in the business, averaging as much as $42 for every $1 spent. If you're not using email marketing, or if you aren't currently seeing such a high ROI, then email services are right for you!
Automation
Marketing automation is an important part of the game now, and it's hard to compete without it. By using the right timing, automatic email responses, analytics testing, and CRM systems, you can essentially "level up" your marketing strategies.
Fortunately, marketing automation has come a long way in recent years, allowing companies to reach their target market with more precision, improve their website content, and track user data.
Integration
The word of the day is integration. When it comes to growth marketing, the most beneficial and effective way is to integrate your entire digital marketing strategy, which is something that specialists can't offer.
When you receive the services of an email marketing specialist, they likely won't have a clue of how your ads are performing or anything about your existing SEO strategies. However, when you use the services of an integrated marketing team, they will help you develop these strategies in tandem with one another.
Moreover, your ads will affect your SEO efforts, your SEO efforts will affect your email campaigns, and more. Don't underestimate the value of building up your strategy cohesively.
For example, your SEO efforts will play a major role in improving conversion rates on your ads when done correctly. By improving your website's user experience (UX), you should see a noticeable improvement. Not only that, but your ads and SEO efforts will help build your email list and a better website will improve it all!
Of course, none of this is helpful without some way to track all of these key metrics. The right services will also help you analyze and track key performance indicators (KPIs) throughout your entire campaign.
How to Choose a Growth Marketing Agency
Now that you know what a growth marketing agency can do for your business, it's important to find the right services for your needs. Here's how to get started!
Services
Every agency should have a services page on their website, which makes it particularly easy to weed out companies that don't match your needs. Review their services and see if they offer what you're looking for. If you're unsure about your needs, then it's better to look for services with a broader scope.
For example, if you don't have a website or if your website is older than 2 years, then web development services are essential. However, this applies to whatever services you need. If you want to develop an SEO strategy, then ensure they offer the right services.
As we mentioned, integration among your strategies is always best practice. For this reason, you should always look for integrated marketing services.
Reviews and Testimonials
Fortunately, we live in a time where we can find plenty of insight from previous customers for nearly every company. Now, it's important to keep in mind that you'll only see what the business wants you to see on their website, so it's okay to give them a quick search on Google or your favorite review website.
Now, a one-star or a five-star means nothing without context, so don't bother looking at the empty ratings. However, you could get some valuable information by actually reading through reviews or testimonials to see what they say. Any information about the price, how it was to work with the agency, or the results is very important.
Case Studies
Testimonials and reviews are great, but if you don't want lip service and you want facts, then reviewing case studies is the way to go. Not all companies will offer them, but if they do, you will get insight into how effective their services actually are.
Case studies demonstrate the performance of the company's services by displaying key metrics before and after receiving their services. This is a great way to help you find quality agencies.
Talk to Them!
Once you've found a company or two that seems like they meet your standards, reach out and ask some questions about price, timeframe, or anything else you want to know. If their price reflects your marketing budget, which should be 7% to 8% of your revenue, then you're on your way.
From there, ask about their current workload and estimated turnaround time, especially if you have a specific due date in mind. Of course, these efforts take time, but you don't want to wait too long.
Also, ask about their experience working with your industry. They may or may not have experience working with similar businesses to yours and may have a better understanding of keywords, competition, and industry standards.
Lastly, you want to ensure that they offer realistic expectations. You don't want a company that's offering you the moon and stars, suggesting that you will rank at the top of important Google searches in a couple of weeks. Unfortunately, there are a lot of scammers in the industry to watch out for!
If you're still unsure, then give them a call and ask for references. Then, you can ask whatever questions you want instead of relying on reviews!
Watch It Grow!
Now that you know what a growth marketing agency can do for you, there's no time like the present to seek out their services. The best digital marketing agency is worth its weight in gold, so find the one that's right for you! Stay up to date with our latest digital marketing tips and feel free to contact us with any questions.
Fully transparent. Rapid testing. Growth minded.
Fully transparent. Rapid testing. Growth minded.
Schedule your 15-minute free consultation
WE•DO is ready to put our minds to work to drive your growth.