Using SEO for Your Company's Short and Long-Term Growth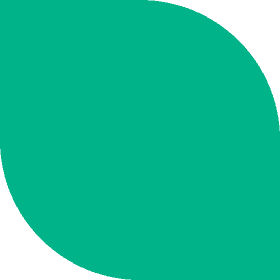 It's no surprise that technical SEO helps customers find your brand more easily online. It boosts your website's overall organic traffic, ultimately generating more leads and sales.
While it's true, technical SEO is more of a long-term growth strategy, it still works hand-in-hand with your short-term growth marketing strategies.
Here's how:
Let's say you're a marketing whiz.
You've created a great lead generator in the form of an e-book full of useful information you know people are going to love.
You're excited to position yourself as an authority within your field, get that baby out into the world, and start generating leads.
You've created a crystal clear landing page that easily directs people to your free e-book download and now you're primed to collect those emails and move customers through your sales funnel.
…but not so fast!
Without solid SEO in place, many potential customers are going to be missing out on your valuable insight and services! With all the competitors out there, it's easy for your big ideas and offerings to get lost in the shuffle.
You need a strategic SEO plan.
With a strategic SEO plan, your landing page becomes visible in more search results, which means more hits, leads, and ultimately more sales. That e-book will eventually land in the hands (or screens!) of way more customers and you'll start getting bigger returns. Even better — SEO keeps working for you over time to keep your company visible and relevant while nurturing more leads.
So what does SEO have to do with COVID-19/longer-term growth?
As the world is transitioning to become even more digital because of COVID-19, SEO is primed to outperform more marketing channels than ever before. Consider these points:
Organic and paid searches were the top marketing channels last year. And this was before the world shifted dramatically to a primarily digital existence. The more digital the world becomes, the more you've got to up your game!
Almost all businesses are transitioning to online services of some sort out of necessity. That's a lot of competition.
People are searching not only for goods and services online right now, but information to solve their problems. This is a field day for companies with the right solutions!
SEO is a stable and proven strategy for growth, during a pandemic or not. Even though it feels endless, this too shall pass, and the seeds you plant now will continue to grow your business in the future.
All in all, SEO as a continuous improvement strategy shines in its stability to offer measurable benefits over the long term. By viewing it as a long-term investment strategy, as well as the scaffolding for shorter-term campaigns, SEO benefits can add up to a lot.
As a technical SEO agency, we specialize in helping you think strategically about how your company can serve more customers now and in the future. We believe these unprecedented challenges are an opportunity to grow and stay agile by offering optimized content and solutions to people in new ways.
If you'd like to discover more about SEO for continuous growth and how it can support your goals, get in touch!
Fully transparent. Rapid testing. Growth minded.
Fully transparent. Rapid testing. Growth minded.
Schedule your 15-minute free consultation
WE•DO is ready to put our minds to work to drive your growth.