How Do You Optimize Content For SEO – 7 Tips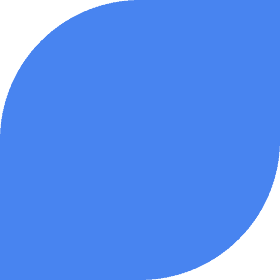 You might be missing out on easy ways to optimize your content. These 7 tips will help you improve your SEO and reach the top of the search engines.
Marketers will tell you that creating high-quality content takes a lot of work and getting page views and shares is difficult.
However, it is crucial to have useful, engaging, and easily-findable content in order for digital strategies to be successful. So, where do you start?
High-quality SEO content is about balancing two things: the art and the science of search engine optimization.
As an SEO agency, we all too often see content that is full of fluff and not optimized for any specific search terms.
Better search engine results can be achieved by focusing on SEO content right from the beginning. This article will share seven tips to help you get the most from your content.
1. Make sure you have great content and structure
Planning is key. If you want to ensure that your site ranks high in Google's search results and people find your content, make sure what you're publishing is well-researched, engaging, and informative.
Do your homework first.
Consider what your customer is looking for and who you can help them with. Then, determine what you want to communicate, where and when it will be heard, and create a plan.
Keyword research tips:
Research your Competition
Use Google related terms in search results for keyword ideas
Use SEO tools to help you research keywords
Identify long-tail keywords
Prioritize your keywords
Create a content plan.
Despite the constant changes in the consumer environment, pivots are necessary. An editorial calendar is an excellent way for you to stay organized. There is no reason to not plan. It will save you time in the long run and help keep your content strategy aligned with business objectives.
After you have a content calendar, you can prepare your writers for success. Make sure they know the target audience, what type of content is needed, and what keywords should be used.
Content planning tips:
Know your audience
Plan for quality, not quantity
Have a content strategy in place
Align your content with business objectives
Make sure writers are prepared
Create content briefs.
A good practice is to create detailed content briefs that clearly explain the user intent and/or inquiry you are trying to address.
Experts in subject matter are not always writers. While writers can make great editors, self-editing can be problematic. You need to ensure that your publication plan allows your staff to do what they love best.
Content brief tips:
Give as much detail as possible
Explain the user intent or inquiry you are trying to address
Make sure writers are aware of target audience
Outline what type of content is needed
Use keywords where applicable
Your content should also be well-structured.
Your structure, regardless of its format, should be clear and straightforward.
Make use of headlines (H1, H2), subheadings, bullet points, and short paragraphs. Your headings should include your relevant keywords while your H1 should use your main target keyword.
You can also employ imagery to break up the text and make it more visually appealing. For more details on SEO structure, read our article about the critical SEO best practices.
Well-structured SEO content tips:
Use headlines (H1, H2) to break up your content and make it more visually appealing.
Employ subheadings to further organize your thoughts and ideas.
Utilize bullet points to create concise and easy-to-read lists.
Use short paragraphs for easy scanning.
Make sure to use enough keywords but no keyword stuffing.
2. Show your love for your layout
High-quality content requires visual variety across channels and platforms.
You should think about your customer's visual experience, from text layout and whitespace to headings, paragraphs, and imagery.
A clean layout makes it easier for readers to scan the text. Subheadings can be used throughout to simplify navigation.
A clean layout will complement the intuitive structure that you have already designed.
A sentence is not the same as a paragraph, no matter how much you like the idea of a new sentence at the end of a line. Each section should only cover one idea or topic. Keep it short and link out to more information if necessary (more on linking later).
The image perspective is straightforward: Use them.
Images can be used to simplify topics and to break up text-heavy material.
Images should be optimized whenever possible across all web pages.
Image optimization tips:
Add alt text: Alt text helps customers with assistive screen readers to access your site, and alt text helps search engines identify the content of your page.
Use logic to name your images: Filenames for image files should be easy to read and understand. You can also use them as alt text.
It matters how big your images are: To ensure that your pages load quickly, keep them simple and mobile-friendly. Keep your page sizes under 5 MB and images under 500KB.
3. Optimize the Right Way
Your web page doesn't just need to have images optimized, you need optimized, high-quality content to reach the top of search engine results.
Google's Panda update (search engine results algorithm change) was launched in 2011 to eliminate SEO techniques considered black hat.
Black hat SEO uses SEO tactics that are not in line with search engine guidelines. For example, invisible text and dirty tricks.
The basics of content optimization work well enough, so you don't need to be too creative.
You're on the right path if you concentrate on optimizing your website information (think site title and description, page descriptions, and page and title formats).
Keep things straightforward. You should use between 50 and 300 characters to describe the site's content. Each page should also be described using simple terms and relevant terms.
Optimization is not limited to your site information sections; length is also essential.
In general, Google loves long articles. But remember that your customer should be at the center of your strategy. So think about what they need and then go from there. You should also look at what the top ten search results are for your target keyword. If the top ten organic search results are YouTube videos versus a blog post, you may want to rethink your target keyword. When looking at the top organic search results, you can get a good idea of how long your relevant content should be. Content optimization is a balance of using data tools, writing valuable content for your targeted user/target keywords, and presenting that content in a meaningful way, not to mention internal and external links.
4. Keyword Research & Topic Clusters
Whether you create content for a blog post or web page about your company services, do your research on target keywords and keywords related do your topic cluster. This will help significantly as you get into content creation.
People search for many reasons.
Organic search traffic insights are the most accurate representation of your customers' voices. This is why it is essential to do keyword research before you begin content creation.
You can tailor your content to boost your search results by understanding the relevant keywords and search intent of your audience.
It is good to use both long-tail keywords and target keywords.
Long-tail keywords address the searcher's intent and have low search volume. They also tend to be lacking in competition and high in conversion.
On the other hand, broad terms are search words that represent a broad topic and lack the specificity of a specific search intent.
For example, a broad term keyword might be "SEO services" while a long-tail keyword might be "SEO services for small businesses in Asheville nc".
Search engine algorithms evaluate the topic of your content using keywords and their associated synonyms. (Back to Panda is essentially about ensuring that your content has real value). These keyword variations are also known as NLP or Natrual Language Processing.
Natural language processing (NLP) is a field of computer science and linguistics concerned with the understanding of human language. It involves both statistical and rule-based techniques, and deals with areas ranging from syntactic parsing to machine translation.
Though NLP is still in its early stages, it has already had a significant impact on SEO. One example is Google's RankBrain algorithm, which uses NLP to better understand user queries and deliver more relevant results.
By utilizing a cluster of associated keywords when optimizing content, search engines understand what your web pages are about and will rank your web page higher for several terms.
5. Meta Description for Search Engines
Each blog post has a meta description that is displayed on search engine results under the page title. Your meta description can have a significant impact on search engine rankings and are the first content that is visible to potential visitors.
Your meta descriptions should accurately and concisely describe your page's content. Make them interesting. Meta descriptions should be treated as copy, just like ad copy.
A well-written meta description can encourage your audience to click on your listing instead of others that might not be as interesting. This will increase click-through rates from the search engine results page.
Optimizing meta descriptions, usually between 156 to 165 characters in length, is essential for quick wins.
A site-wide review is a great way to identify duplicate meta descriptions and ensure each page has a crafted version.
Meta description tips:
Keep it short – between 156 and 165 characters
Write like you would ad copy – make it interesting!
Describe your page's content accurately and concisely
Use keyword-rich phrases
Site-wide review is essential for identifying duplicate meta descriptions
6. Be Relevant
Search engines use search terms to figure out if a page might have information that is useful for you. In order to provide quality search results, search engines need to understand what each search query is looking for and what is behind the search intent. This is why it's important to be relevant when working through content optimization. You can't be everything to everyone, so it's important to focus on your niche and be the best at what you do. There are a few key ranking factors that search engines use to determine relevance, including the meaning of the query, the quality of the content, and the context and setting. If you can focus on these factors, you'll be well on your way to being more relevant and getting better results from your optimization efforts.
Tips on writing relevant website content:
Know your audience and what they're looking for
Write for humans, not search engines
Focus on quality content
Use keywords naturally
7. Internal Linking For Search Engine Optimization
Internal linking is the process of linking one page on your website to another. This is done in order to keep people on your site longer, as well as to improve your search engine optimization.
When you internally link from blog post to blog post, you have the opportunity to create better topic clusters and promote topical authority. This can be done by including text links, or by using images.
Internal linking is important for two main reasons and should be part of your SEO strategy:
1) It helps to keep people on your website longer. If someone is interested in the content on one of your pages, chances are they'll want to read more. By including links to other pages on your site, you're giving them the opportunity to do just that.
2) It can improve your site's SEO. Search engines use links to crawl the web. The more links there are to a particular page, the more likely it is to be found by someone searching for that topic. When you internal link, you're effectively giving search engines a "heads up" that a certain page on your site exists, and is worth crawling.
The best way to go about internal linking is to do it naturally. That means only linking to pages that are relevant to the content you're currently discussing. If you force links into your content, it will come across as spammy and will turn people off.
Here are a few tips for effective internal linking:
1) Use keyword-rich anchor text. This is the text that people will see when they hover over your link. It's a good opportunity to include keywords that you want to rank for.
2) Link to pages that are relevant to the context. If you're writing about baseball, there's no need to link to your page about kittens. People will be confused, and it won't do anything for your SEO.
3) Use a mix of text and images. Images are a great way to break up text and add visual interest. You can also use them to internal link. For example, you could include a thumbnail image of the page you're linking to, with a link overlay.
4) Don't go overboard. A few internal links per post is plenty. Any more than that and it will start to look like spam.
Internal linking is a simple and effective way to improve your website. By keeping people on your site longer and giving search engines a "heads up" about your content, you can see some real benefits. Just don't forget to do it naturally!
Conclusion
A growing number of client experience strategies are dependent on great content.
Great content plays a key role in any business's digital strategy, from broad marketing strategies to client acquisition and public relations plans to search across specialties and sectors.
You're not getting the complete picture if you only focus on body copy. Optimizing every aspect of your content will help you rank higher in search engines.
Although it may seem tedious, SEO optimization is a worthwhile investment. It helps you get to the top of search engines and ultimately, puts your content in front of your audience.
Fully transparent. Rapid testing. Growth minded.
Fully transparent. Rapid testing. Growth minded.
Schedule your 15-minute free consultation
WE•DO is ready to put our minds to work to drive your growth.