Grow Your Business While You Sleep With Growth Marketing as a Service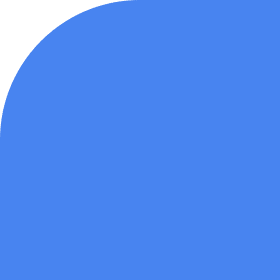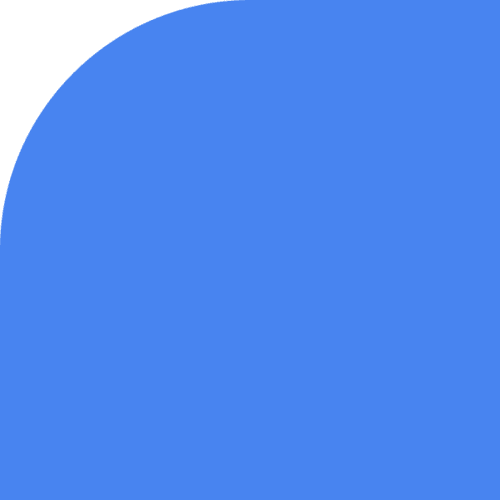 If you're a small-to-medium-sized business, it's a challenge creating and implementing all the aspects of a marketing campaign. You're stretched to your limits by the day-to-day operations of running your business, and you just don't have the capital to invest in a team dedicated solely to marketing.

How can you create flexible and adaptive marketing strategies that engage customers in authentic and meaningful ways while producing great returns and reducing costs at the same time?
Growth Marketing as a Service (GMaS).
Growth Marketing is unique in its focus on creating high-impact strategies that drive measurable revenue in the short-term. It also focuses on the entire sales funnel — not just acquisition at the top. The larger aim with Growth Marketing is to attract best-fit customers who will buy again and again and turn into raving ambassadors for your business.
In short, think of Growth Marketing as Marketing 2.0.
By and large, Growth Marketing delivers more bang for you buck, because of its calculated "ready, aim, fire" approach and insistence on only running campaigns that are proven, effective,and measurable.
What is Growth Marketing as a Service (GMaaS)?
GMaaS helps companies come up with effective marketing campaigns shaped around their short-term growth goals. Specific growth objectives are put in place before any action is taken to inform which campaigns run and how/if/when they're considered a success.
GMaaS fills the gaps limiting opportunities for growth while streamlining processes, saving your business time and money.
GMaaS does the following:
Streamlines processes by working with a third party whose expertise is in creating high-impact campaigns.
Saves time by freeing up in-house personnel to focus on the daily business needs of the company.
Saves money by partnering with a third party instead of building an internal marketing department.
GMaaS provides a huge benefit to companies looking for hard-hitting short-term growth strategies without additional overhead or work.
How does it work?
Partner with a GMaaS provider to identify your short-term goals and create campaigns specifically geared towards generating revenue with quick turnaround times.
In a nutshell, GMaaS is about as close as you can get to on-demand marketing.
After aligning your growth objectives and success criteria, the GMaaS provider will design your campaigns. These may include assets such as landing pages, email sequences, lead nurturing, lead scoring, analytics, and more as part of a pre-set marketing framework.

The provider will then implement and actively manage the campaigns all while tweaking and refining the assets as needed.
By choosing the GMaaS model, you're better able to:
— Get meaningful data and insights into your business in real-time.
— Develop engaging sales funnels that support the customer journey.
— Create compelling content quickly, repeatedly, and in a cost-effective way.
— Engage and interact with customers via social channels.
— Measure the impact of campaigns to quickly assess what's working and what's not.
— Quickly adapt campaigns to scale up/down, or expand as needed.
What are the specific benefits of partnering with a GMaaS provider?
Professional Marketing Expertise: GMaaS companies have the scalable processes down pat. By partnering with a GMaaS provider, you're drawing off years of experience in designing and executing marketing campaigns that get results.
Objectivity: Companies can sometimes be so closely involved with their business they develop blinders which make it harder to objectively measure and analyze what's working — and what's not working — in their marketing. By bringing in an "outsider" whose sole purpose is to create effective campaigns to drive sales, marketing becomes so much easier.
Flexibility: GMaaS allows companies to capitalize on opportunities as they arise. With the framework already in place, you're primed to jump on great ideas and put them into play immediately. The more adaptive your marketing is in real-time, the more likely you are to resonate with your audience and convert more leads into sales.
Speed: The great thing about GMaaS is the speed at which campaigns can be delivered. With the framework already in place, you're able to capitalize on new ideas as they arise and stay nimble.
Productivity: In addition to improving your marketing workflow, GMaaS helps create efficiency within companies because you can get back to focusing on your core responsibilities and roles. You reap all the benefits of Growth Marketing without having to implement them yourself.
Affordability: The cost of in-house marketing resources are not flexible, but GMaaS works with your budget as you use what you need, when you need it at a fraction of the cost of what employing one marketing specialist would be.
What companies can benefit from GMaS?
If you need to generate more ROI from your marketing efforts but lack the internal know-how or capacity to do so, GMaaS is for you.

This could mean a small company with no marketing department, a multi-million dollar company whose marketing team has no time to capitalize on new ideas, or a mid-size company wanting to design a one-time campaign around a new launch. The point is: it's up to you.

You decide when and how many campaigns to run and when to shift gears. Your GMaaS provider is simply there to get it done.
OK. Our company needs this, like, yesterday. We're ready to get set it up and running.
Here's our process:
Gain insight. During the initial meeting, we set the foundation for all marketing campaigns. We educate ourselves on your company's strengths, weaknesses, competition, and goals to make sure they're in alignment with growth strategies before moving forward.
Plan. We work closely with you to come up with a plan that fits your business, direction, market, budget, and goals.
Execute. Once the plan has been decided, we deliver. This means creating all the marketing elements and putting them into action. You're always kept in the loop, but never do any of the heavy lifting.
Measure and report. During the planning phase, key success metrics were developed to help analyze a campaigns effectiveness. If any action is needed during a campaign, the data leads the way.
Optimize. The reality is, few campaigns hit it out of the ballpark on the first try. Everything can be improved upon. Post-campaign analysis is crucial for honing in on what worked (and didn't) and improving on the next delivery.
This process makes for an easy initial set up and is helpful in running any future campaigns. While the content and objectives change, the framework stays largely the same, allowing you to quickly and efficiently scale your efforts up and down as necessary to achieve your goals.
Smart business leaders realize when their in-house marketing is limited.
While there are many automation platforms available that can streamline repetitive tasks, the bottleneck comes when it's time to create original assets for marketing campaigns, put them into action, and evaluate their effectiveness.

You can have all the ideas or automated software capabilities in the world, but if you don't have the manpower to execute it, you're leaving money on the table.

GMaaS has a clear advantage of being a holistic and comprehensive service. All the growth marketing details from A to Z are handled for you from one single, sophisticated platform, rather than cobbled together through multiple, separate channels.
If you'd like to discover how WE•DO can elevate your business by tailoring a growth marketing strategy around YOUR goals, reach out today. We'll show you the ropes!
Fully transparent. Rapid testing. Growth minded.
Fully transparent. Rapid testing. Growth minded.
Schedule your 15-minute free consultation
WE•DO is ready to put our minds to work to drive your growth.