Hiring a Technical SEO Agency and Why It Should Be Part of Your Growth Plan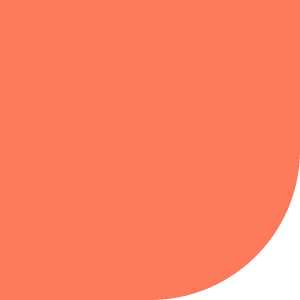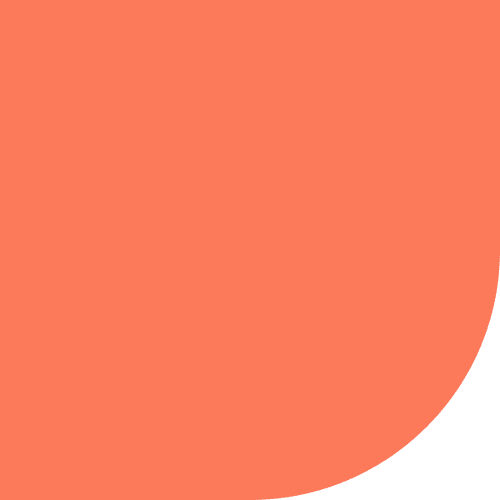 As growth marketing experts, we know that technical search engine optimization (SEO) that drives organic traffic is the lifeblood of any website. You might have spent hours, days, or weeks trying to increase your rankings on Google search results pages, but if people are not clicking through and visiting your site, there's no point in ranking high at all!
You may also not know if your customers are finding your website. Don't worry. You are not alone.
You know you need SEO but aren't sure what exactly that means.
When you are unsure where to start with your SEO, consider reaching out to a technical SEO agency. They can guide you through what is necessary for short-term gains and help develop a strategy for your long-term SEO efforts. What to fix ASAP, and what content should be created down the line to help your website rise to the top of Google search results. Technical SEO agencies should also have a strong understanding of how Google's algorithms work and stay on top of all the latest changes and industry tools.
Additionally, they should provide you with a detailed analysis of your website and make specific recommendations for improvements.
Let's take a look at what technical SEO is and why it's an integral part of your growth marketing framework, as well as some of these key improvement areas.
What is technical SEO, and why is it important?
SEO is the process of optimizing your web pages to rank higher in search engine results for particular search terms. Ranking at the top of search engines means that if someone searches a phrase or keyword related to your business or service, you want them to see links pointing back at your site instead of the competition. The more traffic you can get from organic search, the more growth you will see for your business.
Some basic SEO techniques that can improve organic performance include optimizing titles and meta descriptions, using keywords in content, and improving website speed and accessibility.
Technical SEO is different from basic SEO. It focuses on the technical aspects, including optimizing website structure, URL parameters, metadata, and more. By optimizing these elements, you can improve the visibility and ranking of your website on search engine results pages.
The basics of search engine optimization
You can do several things to improve your site's SEO, but we'll focus on the basics to start.
First and foremost, make sure that Google correctly indexes all web pages. If your pages are not indexed, then you're missing out on a lot of potential traffic! You can check this by using the "site:yourdomain.com" search operator in Google.
Another basic step is to ensure your title tags and meta descriptions are appropriately optimized. These are the snippets of text that appear in search engine results, and they play a significant role in whether or not people will click through to your site. Make sure that your titles are catchy and descriptive and that your meta descriptions provide a good summary of what the page includes.
Finally, make sure that you're using high-quality images on your site. Google loves visual content, so including well-optimized photos will help to increase your rankings.
On-page optimization techniques
Once you have the basics in place, you can implement more technical SEO techniques. One of the most important is on-page optimization.
High-quality content
Make sure that you have unique, high-quality content on every page. Google will reward original and well-written content that is relevant to your users. Google has gotten better at recognizing duplicate or spun content, but it's still not good to use this type of material for SEO purposes.
Autogenerated SEO reports
You may have received emails from technical SEO experts claiming that there are errors on your website that are critical and need fixing as soon as possible. We see them all day, every day. The truth is, there are likely some errors, but what these "SEO experts" don't see is the complete picture. They are running automated scans of your site to use for lead generation.
These autogenerated SEO reports are not all bad. Some beneficial website scans can point to glaring issues that, when addressed, can improve your overall SEO.
As a technical SEO agency, we run SEO audits on our client's websites (which we do monthly). We use a combination of automated scans and good old-fashioned manual scans. It's a solid one-two-punch approach.
The scans help find any broad-stroke items that, when quickly adjusted, can lead to big jumps in position changes. They often include the following:
Heading tags – Do you have more than one Heading 1 tag (<H1>) on your page? Is the Heading 1 tag (<H1>) using solid keywords? Are there other heading tags appropriately used?
Meta Description – Does the page have a quality meta description? Meta descriptions show up in a google search result under the title and can make or break if someone clicks through to your page.
Accessibility – Is the page set up correctly to use image Alt tags and other accessibility items.
Speed – How fast is your page? Does it load appropriately fast? Google loves quick loading pages.
Mobile optimized – More people than you realize spend time on their phones looking at websites. Even B2B websites. Google has made it clear that your website should be mobile optimized by now.
Links – Do you have links pointing to other relevant information on your website?
Schema markup – Are you letting Google know what kind of page it is?
Image compression – Do you have the correct size images loading on your site? Not too big, not too small.
Broken links – Are there 404 pages or improper redirects set up? By removing any broken pages, links, or images, you reduce the friction that the user experiences, which leads to better conversions.
Browser compatibility – Does your website look ok on all major browsers?
XML Sitemap – Having an XML Sitemap properly set up and submitted to Google will make your content discoverable.
Google Analytics & Search Console – Do you have Google Analytics & Search Console set up on your website? Google Analytics and Google Search Console are free services and provide plenty of insights into how you can rank higher in search engines.
We begin with the automated tools to help us discover some of these issues, and then we go on to a more manual SEO audit.
The manual SEO approach includes the following:
Heading language – Are you using specific enough language throughout your heading tags on your top pages?
Brand consistency – Some people might argue that this is not part of SEO, but I beg to differ. If your website is inconsistent (one button is round, another is square, colors are off, etc.), visitors are more likely to bounce off the page. A high bounce rate is something that affects your overall SEO.
Content hub structure – Are you building content themes through your site and utilizing pillar pages aiming to rank at the top?
Other items pop up during these audits, and your technical SEO agency should help you navigate which ones to fix in which order.
Off-page optimization techniques
Content is king, but links are queen. That's the saying in SEO circles anyway! Links are one of the most important ranking factors that Google uses to determine which sites should be listed first for a given search term. There are several ways you can build high-quality backlinks to your site, including guest blogging and creating an outreach strategy to reach out to influential bloggers in your space.
You can also use link-building tools like Moz's Open Site Explorer and Ahrefs' site explorer or SEMrush's website explorer to see who is linking back to you, as well as which sites are linking to your competition. You can then try reaching out with a guest blog post or similar offer that might encourage them to link back to your page.
Here are a few ways to gain backlinks to your website.
1. Guest blog on high-quality sites in your niche.
2. Reach out to bloggers and site owners in your niche and offer to write guest posts for them.
3. Submit your site to directories and review sites.
4. Get involved in online communities and forums related to your niche.
5. Write articles and submit them to article directories.
6. Create infographics and submit them to infographic directories.
All backlinks are not created equal, though. Occasionally, it would be best if you disavowed backlinks pointing to your website.
When it comes to disavowing backlinks, it's essential first to understand what they are. Toxic backlinks are links from spammy or low-quality websites that can hurt your site's SEO performance. By disavowing them, you're telling Google not to count them as part of your site's link profile. This can be an effective way to clean up your link profile and improve your site's SEO.
Disavowing backlinks is a process that you can use to clean up your site's link profile and improve your SEO. You can do this by using a tool like Majestic or Ahrefs to scan your site's link profile for toxic links. To disavow links, you'll need first to find them.
Once you've found the toxic links, you'll need to add them to a disavow file. This text file contains the URLs of the toxic links you want to disavow. You can then submit this file to Google.
Links are still one of the most important ranking factors that Google uses to determine which sites should be listed first for a given search term. There are several ways you can build high-quality backlinks to your site, and it's essential to use various methods to get the best results. Your technical SEO agency can help you find the best opportunities for gaining positive backlinks and removing any harmful backlinks.
Measuring the success of your SEO efforts
I don't know if any SEO agency would leave out reporting. SEO reporting is an essential process for any business with an online presence. By regularly tracking your website's search engine rankings and organic traffic, you can identify growth opportunities, optimize your site for better performance, and measure the success of your SEO efforts.
There are various SEO reports that your SEO agency will likely compile for you, depending on your needs. The most common include:
Search Engine Rankings Report: This report shows how your website ranks for various keywords in search engines. It can help you track your progress over time and identify potential growth opportunities.
Organic Traffic Report: This report shows how much organic traffic your website receives and helps you determine which pages are getting the most attention from users.
Through continual attention and diligent effort in addressing any technical SEO issues that may arise, your website can rank higher for keywords with the right search intent leading to more qualified visitors.
Technical SEO is a critical part of any growth marketing strategy. We can help you get the most out of your website and find sustainable growth. By optimizing your website for organic search and following SEO best practices, you can improve traffic and conversions and drive growth for your business. For more information on technical SEO and how to optimize your site for increased performance, contact us today.
Fully transparent. Rapid testing. Growth minded.
Fully transparent. Rapid testing. Growth minded.
Schedule your 15-minute free consultation
WE•DO is ready to put our minds to work to drive your growth.