5 Essential Marketing Tips For Small Businesses in Need of Strategy.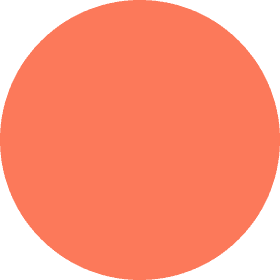 If you're like most business owners, you're excited about new customers. New customers mean more money, and that's always a good thing. We all want new customers, but acquiring them means hard work, focused effort & a clear understanding of who they are. Do you need help with your marketing venture? We've chunked out the following 5 essential marketing tips for small businesses in need of strategy.
1. Let your goals direct your marketing efforts.
What are the most common web marketing trends for small businesses? Well, they tend to be social media, local advertising, writing blog posts, email newsletters—and that is about it. There isn't anything wrong with using these methods. It's more about how these methods are used that's the problem.
Most of these are fleeting thoughts, implemented without a strategy in place. Not only that, these tactics are disjointed and inconsistent.
You've probably done this before, right? You write and post blogs three days in a row and then not again for six months. How about that "monthly" newsletter you sent out once—then never again?
But you're not alone.We've all done it, and we're not proud. So why can't we always keep the ball rolling? Why can't we take these ideas that once seemed like the most important thing to do and keep them going consistently.
Probably because not all marketing routes work for everyone. The first of our marketing tips for small businesses: your efforts have to be directed by real and attainable goals. Establish those goals before you decide which route (or routes) is best.
2. Build yourself a marketing arsenal.
When we're striving to achieve something, we can have the best intentions in the world. But those intentions often fall flat when it comes to implementation. The real reason for this is that, often, we don't see an immediate correlation between our efforts within certain marketing channels and the new customers we gain as a result.
Most marketing channels require a lot of time. Time to create and put together posts, ads, and so on. And then those posts and ads and whatnot require time to get in front of potential customers and steep.
Another reason fleeting efforts fall flat is due to poor orchestration. We don't maximize the opportunity that posting offers. From posting blogs on social media channels to sending a weekly newsletter highlighting a recent post, there are so many ways you can recycle posting to ensure customers have had a chance to see them.
This, of course, leads us to the next of our marketing tips for small businesses: build yourself a marketing arsenal that can really pay off. We'll cover how to do so in depth in the next section.
3. Take advantage of marketing opportunities.
Content
First, let's define what content marketing is. Content marketing is about delivering valuable information & media through web-based channels in an effort to build a target audience. Blogging is one of the best ways to distribute content.
You should be blogging. Straight up.
But if you're anything like me, this can be a challenge (I'll come up with a million reasons not to write, just so I don't have to).
Time can be a challenge here, but posting is a solid player in online search. On average, posting articles to a blog on a regular basis can generate 67% more new customer leads each month. This is, of course, compared to companies who just don't bother (Source: Help Lama).
Need more evidence? According to NewsCred, blogging gives your website 434% more indexable pages and 97% more links. What does that mean? Searchable content, baby.
Here are some marketing tips for small businesses specifically related to blogging:
Get into a schedule of writing posts and guard that time to ensure it happens.
Keep an ongoing idea bank so you can work on some when inspiration hits. Use something like  Evernote, Google Drive or a million other options for web-based writing. Web-based writing is great, so you can access it anywhere. Not comfortable with that? You can use good old fashioned Word Docs also.
Grammar & spelling not your thing? Me either. Use the tools available such as Grammarly or the Hemmingway editor.
Please use excellent photos for your blog. People love great photos; the web has spoiled us all with an endless sea of incredible photography. What's more, if you use those terrible stock photos there are plenty of people who will judge your entire business on that terrible stock photography shot. Articles with images get 94% more views. (Source: Content+)
Spend some time on these little gems, the payoff can be huge. Posts exceeding 1,5000+ words receive 68.1% more tweets and 22.6% more Facebook likes. (Source: QuickSprout)
Now you have some data to back up that gnawing idea you should be blogging on a regular basis, let's be sure not to fall into the 37% of marketers who say their content is not effective (Eeek!). If you need guidance with your content marketing and how to make the most of it, Spruce has a dedicated team of professionals who can help. Contact us to learn more.
Social Media
Let's look at some stats. They blew me away, so I figured I'd share them with you.
First of all, people who click through a shared link are five times more likely to make a purchase. (Source: Voltier Digital). The takeaway here? Make your links like shareable candy.
Second, about 90% of customers are influenced by what their friends recommend. Takeaway on this one is to cultivate relationships with your customers.
Finally, 70% of customers would rather get info about a brand from content instead of advertisements (Source: Content+). Content is often more authentic than ads. It's backed by sources and insight that have roots. People don't like to be pitched. Period.
Social media can be a bit daunting for small business marketers. It doesn't have to be, though! Think of social media as a testing ground for what your customers want and need. You can post small tidbits of information, ask questions, get feedback and then take that insight and turn it into new blog posts! See what I did there?
You're the expert in whatever it is you do. Your customers come to you because you help them find the answers. Social media channels should be used in the same way, acting as a springboard to find new interested visitors who you can help.
Social media channels can also extend your reach with your content marketing. When you post your blog posts to your social media channels, your visitors will often share that content with their network. Just make sure the content is helpful, inspirational, funny, or simply worth sharing.
Want marketing tips for small businesses that make social media easier? Of course you do!
Use the tools! Try out Meet Edgar, Buffer or Hootsuite. There are loads of others too, but those are some of the big dogs. The general gist of these services is that you fill a bank of social media posts, and they're delivered for you at optimal times during the day. If you post at 3 am in the morning because that is the only time you found to write a post, chances are you are not going to get as much traction with the post as you would during optimal sharing times.
Test out topics on social media to see what gains interest among your audience. If you have topics that generate some buzz, then consider writing a longer blog post about it or maybe offering it as a service.
Get comfortable with images & video. Images & video rule the day in social media land. Conveniently, our phones can handle most of this with ease. You don't need to be Ansel Adams to have a photo worth sharing. You just need a good photo or video. Check out Wistia for some great tutorials on how to not suck at shooting video with your iPhone.
Local Search & Business Listings
I'm not going to go down the road of general search engine optimization on this post (we'll save that for another day where we cover technical SEO). What I do want to cover is local-level SEO. If you're a small business marketer who relies on people walking through your door, you can't miss this part.
The vast majority (well over 90%) of consumers read online reviews for local businesses and base buying decisions off of them. Ensuring that your business is showing up correctly on the local listings like Google My Business, Yelp, Yellow Book, and the like, require you to do some digging. Usually, this isn't too terribly hard, though. Just search for general businesses in your local area (e.g. plumbers in Asheville, NC). The search result will provide you with the initial list of companies in your area. Most likely, if you've had a website for more than a year, you'll be on that list. So make sure your listing information is correct.
Find as many of these listings and directories as you can and see if they're complete. More than 50% of people in the US have replaced phone books with web searches (comScore). Additionally, if you can add your logo, photos, video, store hours, web address, and phone numbers to them, do so. More than half of local businesses don't have their phone number on their website. So make sure yours is on your site!
Heads up: Usually, you have to run through a verification process to determine that you are, in fact, the person who should be updating these listings.
A final note on local SEO marketing tips for small businesses: 87% of potential customers won't consider businesses with low ratings (Source: Search Engine Land).
Email
Email is the best channel for direct marketing.
Quick story: When I owned a small brick and mortar for specialty outdoor equipment, I was very easily able to capture email addresses. It's one thing to ask someone for their email address in person—and quite another altogether when you ask for it online.
Capturing email addresses for qualified visitors means you can carry on the conversation. The benefits of email marketing are enormous. If you have a brick and mortar store, get an iPad with a quick link on it to your email capture page. Or, at a bare minimum, just write down their email address on a sheet of paper!
Here are some email marketing tips for small businesses:
Do yourself a favor: try out a few email marketing services. So many small businesses have had bad experiences with these because they've been using Constant Contact for a hundred years. Just because Constant Contact was the leader ten years ago doesn't mean they're the best. We prefer MailChimp. First off, it's super simple to use. Second, you spend way less time fighting with layouts. Third—and most importantly—you sped more time eavesdropping on who opened your email and how many times. Point being, most services offer a free trial. It's worth a few minutes of poking around to see which one makes the most sense for you.
Setup email capture on your website. Most up-to-date websites can implement this with ease. Email captures take your email subscribers from your website (people who sign up on your site) directly into services like Mailchimp. No more personally managing lists. Phew!
Use the baked-in templates and spend time on a quality photo or graphic. When it comes to email templates, simplicity rules the day. Go with a simple default layout for your email blast so you can focus on the content and less on the design. Plus, they're likely to already be optimized for mobile!
Spend extra effort on your email subject line. Reason being, you have to get them to open the email before they do anything with it. Opening the email is the first hurdle at hand. If you sound like a sales pitch, most people won't open it. Think about which emails you sign up for and read the titles of those for ideas. I have been saving the email blasts/newsletters that I find interesting for a long time now in a special folder so I can learn from the successful ones.
Take advantage of the built-in tools like A/B split testing. A, B what testing? Split testing subject lines of your emails mean that you can write two different subject lines for the same email. Each subject line is sent to a small percentage of the entire list. Once there is a clear winner (the subject line that leads to more email opens), the rest of the list will use that winning subject line. The best part about this, you don't have to do any magic here. Just write the two subject lines and let the service do the rest. Did I mention that MailChimp is free up to 2000 email addresses.
4. Use key indicators to measure your marketing success.
At this juncture, you have a handful of really practical marketing tips for small businesses. Then next thing you need to do is measure your efforts. How do they stand up next to your key indicators?
By knowing what works and what doesn't, you can further focus on the best marketing outlets and tweak or retest the others.
Some marketing tips for small businesses in the "measuring success" phase are:
Use the built-in tools for reporting.
Make sure to implement outside reporting like Google Analytics and HotJar.
When comparing marketing efforts print out a matching date range on all of your reporting options (e.g. Google Analytics, MailChimp, Facebook, etc.). See if you can find patterns, increases compared to new customers or whatever your key indicators are.
Of all the marketing tips for small businesses, the best one is to keep growing.
Really, this one is critical. Keep in mind that you can't do everything all at once. A tree doesn't grow from seed to a giant overnight. By focusing on incremental growth, you can sustain your marketing for the long-haul and build up a sustainable, memorable brand.
Fully transparent. Rapid testing. Growth minded.
Fully transparent. Rapid testing. Growth minded.
Schedule your 15-minute free consultation
WE•DO is ready to put our minds to work to drive your growth.