SEO for Recruiting New Employees: How to Use Search Engine Optimization to Find the Best Talent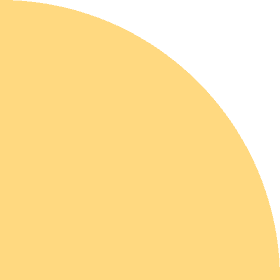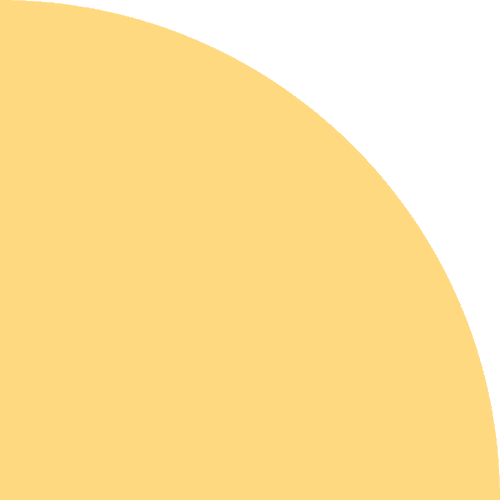 As a business owner, you know that finding and hiring the best talent is essential to your success. What you may not know is that using search engine optimization (SEO) can be a great way to find new employees before your competitors do. In this blog post, we will discuss how SEO can help you create a reliable pipeline for new job candidates at every level of your business.
1. What is SEO and how can it be used for recruiting new employees
SEO is the process of optimizing a website for Google search with the goal of earning higher web traffic levels and improving the visibility of your site. When it comes to recruiting new employees, SEO can be used in a few different ways. One of the most powerful methods is to improve the SEO on your company's career pages and job postings so that they appear higher in the search engine results pages. The higher the ranking (think top 10), the more visitors to those pages.
For example, if you were the marketing manager for an engineering firm and were tasked with building out a careers page on your website, you could create the main careers page and each job posting as a subpage as well as supporting content (like blog posts or subpages) to build a topic cluster. These topic cluster structures can help specific pages reach the top of the search engines for targeted keywords.
2. The benefits of using SEO for recruiting
In 2020, Google processed more than 2.3 billion job-related searches. That's a lot of people! And that number is only going to continue to grow in the years to come. So, if you're looking to hire the best talent, it's essential to make sure your website is optimized for search engine results pages.
Here are a few of the benefits of using SEO for recruiting for your business from our SEO team.
1. You can reach a larger audience of potential employees without paying for clicks.
2. Your website will rank higher in the search engine results pages, making it easier for candidates to find your job postings.
3. SEO can help you target specific keywords that are relevant to your industry or field.
4. You can create a positive online presence for your company.
3. SEO strategy for recruiting new employees
Get your careers pages & job postings pages to rank higher in search engine results with this SEO strategy
Now that you understand why it is important to use SEO to expand your reach to possible job candidates, let's discuss some tips on how you can use it to land the best talent for your business.
The careers landing page SEO strategies
Most businesses have a landing page used to entice new recruits to come work at a company.
Often, these web pages are poorly structured and lack quality content which certainly doesn't attract candidates.
Your careers page should include the types of jobs you offer, your company culture, where each of your offices are located, the benefits of working at your company, and the application process.
Top talent will look at these pages as an "alignment test" to see if where they are headed with their career is aligned with your company job offerings and business goals.
Before you dive into each of these sections, we recommend doing a bit of keyword research so you know what the target is. Most of the time it will be some variation of "industry + location".
This keyword combination is vital in setting up your careers page structure so make sure to find keywords related to your business that also have decent search volume and the right job search intent.
Your targeted keyword should make it's way to your page title, meta description, and the H1 of your page.
This page is a "recruiting silent salesman," so make sure to include photos that show off your company culture and any other key information that would resonate with a prospective employee.
Steer clear of stock photos here, too. If you were searching for a new job, how would you feel about a company with stock photos of "the team"?
The job postings recruitment SEO strategies
Your job postings are the meat and potatoes of this SEO strategy.
Each job posting should have enough content to provide enticing information to job candidates while also optimizing this content for Google to help it rank at the top.
Again, follow the same pattern of doing some keyword research to find the bests combinations of keywords for each job posting. Most of the time it will be some variation of "job position + location".
This keyword should serve as the backbone for page content and be utilized in the title, meta description, and H1 of the page just like your careers page.
The supporting structure
A keyword focused topic cluster of any kind should include a primary page as well as supporting content. This applies to a career landing page and job postings. Each supporting page should have specific internal linking to promote the optimal SEO effect. A supporting page can be a blog post or stand alone page but should be siloed from other pages. This means that the only links on the page (within the body content) should go to two place only. The first link in the main content should point to the main target page (ex: careers landing page) and have a thoughtful anchor text (ex: use a similar anchor text as your primary keyword instead of "learn more" which doesn't have any text value).
The second link should point to other supporting posts/pages within the same topic cluster. Use the same anchor linking strategy as above.
4. How to solidify your top position for employer SEO
There are a few things you can do to further optimize your website for attracting high-talent job seekers. First, make sure that all of your job postings are indexed by search engines. You can do this by submitting your website to job boards and directories. You can also promote your career site and job board on social media to help in the overall link building and recruitment search engine optimization efforts.
Once your website is indexed by search engines, you need to make sure that your job postings are keyword-rich. This means including relevant keywords in your job titles and descriptions. For example, if you are looking for a new marketing manager, you would want to include keywords such as "marketing," "management," and "strategy" in your job posting. Including these keywords will help your job postings show up in SERPs when people search for these terms.
Monitor and track the organic search results
You should regularly monitor your website's SEO. This means keeping an eye on your SERP rankings and traffic levels. The goal is to get each of your target pages to the first page of Google search results. Most all of the click through from job seekers is going to happen on the first page.
By following these tips, you can use SEO for recruitment of the best talent for your business. Do you have any other tips on how businesses can use SEO for recruiting? Share them with us in the comments below!
If you are looking for SEO services to help with your recruiting efforts, reach out! We'd love to help.
Fully transparent. Rapid testing. Growth minded.
Fully transparent. Rapid testing. Growth minded.
Schedule your 15-minute free consultation
WE•DO is ready to put our minds to work to drive your growth.