Asheville NC Web Design Services
Custom website design & development built with growth in mind.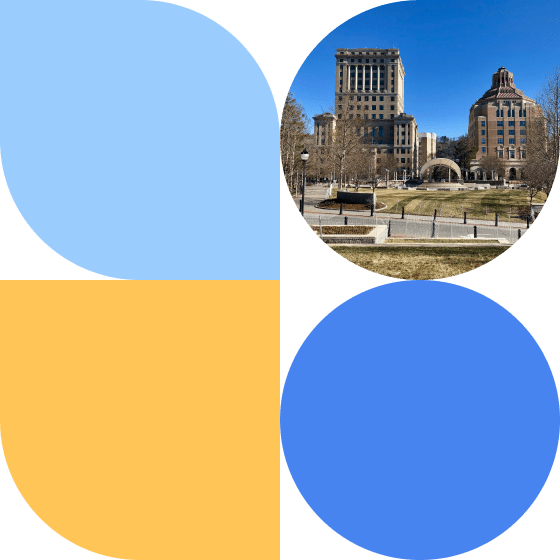 Results driven website solutions
Your website can be a powerful tool for generating new customers and driving leads to your business. We help you create an online presence with user-friendly sites optimized for search engines so that people can find your business or services easily on the web! 
If you are looking for Asheville web site design services, you are in the right place. From big ideas and branding to design and precision marketing, we have the expertise to walk you through every step toward creating a quality site that resonates with your online audience.
Find the best way to manage your small business website
As a small firm working with other small businesses, we understand the needs you have with your digital marketing. We specialize in crafting high-quality web design that helps brands find new growth. The WordPress platform is perfect for small businesses. With an emphasis on WordPress and technical SEO, we also offer a holistic growth marketing service with experts in branding, marketing, and graphic design.
Website Design Flexibility
WordPress is a fully customizable web platform that serves as an ideal tool for creating virtually any type of website for your business. WordPress' flexibility is critical from blog layouts and landing pages to eCommerce and enterprise sites. We aim to provide you with codeless control over your design and content, allowing maximum user-friendliness.
Easy-to-Use Content Management System
Creating and editing your site does not need to be complicated. WordPress core platform has always been geared towards a non-technical audience. The WordPress CMS paired with page builder plugins allow you to drag and drop and quickly edit your content. No more limitations!
Powerful Website Plugins
WordPress is a simple visual editor by itself, but it also has a lot of power when adding functionality with plugins. You may use plugins to add images, videos, forms, exciting sliders, and other appealing components to your company's site, along with robust analytics and SEO tools.
SEO-Ready Site Design
Our digital marketing agency experts equip your new site to perform at its best, attract more traffic, and ultimately generate more leads. In addition to excellent SEO plugins, the platform is structured to make optimizing your site as easy as possible. Critical SEO factors can easily be adjusted like high-value keywords in your permalinks, metadata on all posts, and optimization of your images with alt text — each vital to building a solid SEO foundation.
WordPress Website Design Services
Attract More Customers With a Top-Performing Site
Professional WordPress Design and Development

Our Asheville web design agency creates your site with stellar professional design and functionality. With years of experience in professional WordPress design and development across multiple industries, we will deliver a high-quality web design that generates profitable results for your organization. 

Rely on our Asheville web design for content placement and maximize the platform's vast customization options.

Graphic Design

You want a beautiful website that's clear, compelling, and consistent with your brand's overall look and feel. With 15+ years of experience, our graphic design team will create the right look and feel for your business.

Content Writing

Our growth marketing services include updating your site with well-optimized content such as blog posts and information pages for your products and services. Creating data-backed and keyword-rich content will ensure you reach the top of Google search for your target keywords, ultimately driving more customer engagement and sales.

WordPress Maintenance

WordPress maintenance services are necessary and a core part of our business. Like any other software, WordPress releases regular updates to enhance the platform's security and performance and can affect how your site operates. Our maintenance services ensure your site runs smoothly as platform and plugin changes occur. 

We offer nightly backups to safeguard your web content, allowing us to roll your site back to a previous version should the need arise.

SEO

WordPress is an SEO-friendly, mobile-responsive platform with multiple features and plugins to help you optimize your site for Google Search. Our Asheville digital marketing agency will make sure your site is using the latest SEO practices, so you can reach new customers and grow your business. 

We'll conduct keyword research, analyze your competition, and help you create content that ranks at the top of search results. We can even help with a specific Asheville local SEO plan.

Conversion Rate Optimization (CRO)

From A/B split-testing key conversion points on your site to testing font size and colors, our growth marketing services include CRO strategies focused on reducing friction in every corner of your site and ensuring maximum user engagement. Trust our Asheville NC web design company to find incremental improvements and generate reliable growth through rapid experimentation.

Technical SEO

The success of your website depends on the technical SEO and WordPress web design services that we provide. 

To optimize your site infrastructure for search engine crawling and indexing, our technical SEO experts work hand-in-hand with you to achieve honest SEO that reflects the services and/or products your business provides. 

Expect assistance from our technical SEO specialists throughout your web development project.

WordPress Website Hosting

You can host your WordPress site anywhere. Our Asheville NC web design agency only hosts WordPress websites, so you can rely on our 24/7 monitoring to protect your site data from threats and provide lightning-fast page load times. 

We offer hosting through our partner, Flywheel/WP Engine. Contact us for more hosting pricing that fits your site needs.

Site Audit

Updates to WordPress and third-party plugins may affect your site in various ways, and they are sometimes impossible to detect even for a WordPress designer.

We can remove malware from your site if it is ever hacked, but our agency performs preventative scans to mitigate this as much as possible.

Regular checks help us locate any threats or problems that slow down the performance of your site.
Why Choose WE•DO as Your Asheville Web Design Company?
Collaboration and action are at the core of our business.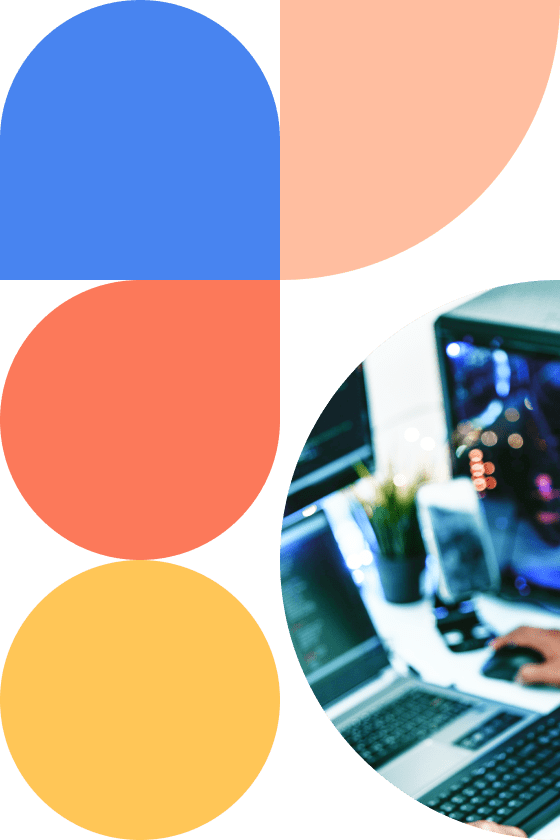 We Are More Than A WordPress Company
Creating innovative marketing solutions is more than having a flashy site. Your business needs a growth marketing strategy. Apart from our soup-to-nuts custom web design services, the WE•DO team is comprised of web experts in all things digital marketing — SEO, pay-per-click, graphic design, email marketing, social media, and more. We take a holistic approach to deliver websites geared for growth.
We Craft Client-Centric Strategies
Our Asheville web design agency starts with your unique business goals in mind. We research the best opportunities for growth that are aligned with your goals. Our WordPress management services focus on creating an authentic and high-converting website for you. We work closely with your team to focus on your goals, such as increasing leads, improving your brand identity, and selling products.
Get quick wins by improving Site Health & On-Page SEO
After the keyword research is in hand, our on-page SEO efforts include professionally written meta titles, descriptions along with page structure improvements and link building. From what users read to the code behind the scenes, we've got you covered. 
We Create ROI-Focused Sites
The most significant advantage of working with our full-service website business is that we know how to drive leads. To focus your site on leads, we include clear calls-to-action (CTAs), simplify page navigation, and perform A/B tests to determine your most profitable strategies.
We Offer Superior Website Analytics
Knowing what is working and what is not is critical to your digital marketing strategies. We install Google Analytics and other tracking tools that generate reports to enable your business to measure the success of your marketing efforts.
We Stay Ahead Of The Curve
The web is a constantly changing, evolving place. Every site designer at WE•DO stays up to date on the latest tools, tricks, and trends to ensure the sites we build are aligned with WordPress software updates, ADA guideline changes, and Google search engine algorithm changes.
If you are looking for a web designer in Asheville, NC, look no further!
We're a bolt-on marketing team that fuses knowledge, hustle & grit to help you grow.
Capabilities like a Swiss Army Knife
Pay Per Click
Conversion Rate Optimization
Email Marketing
Social Advertising
Brand Messaging
Schedule your 15-minute free consultation
See what a partnership with WE•DO can do for your business.