What to Look For When Hiring A B2B SEO Agency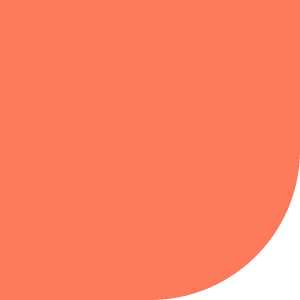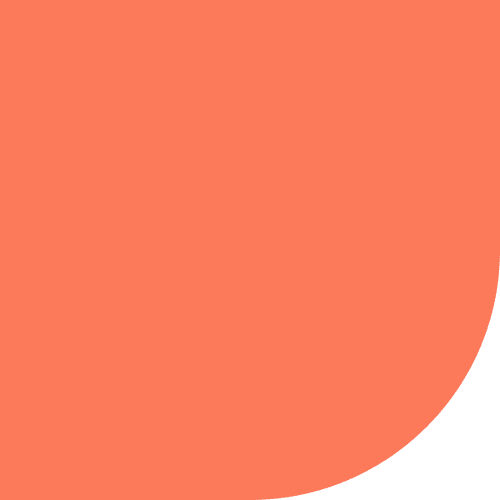 If you're a b2b company, you know that ranking higher in Google is essential to your success. This blog post will discuss some of the best SEO strategies for b2b companies. We will also provide tips on how to improve your website's rank in Google search results and what to look for when hiring a B2B SEO agency.
So if you're looking to take your business to the next level, make sure to read this blog post!
Drive organic traffic with B2B SEO services
SEO is one of the most important, yet often overlooked, marketing strategies for B2B businesses. B2B SEO is different from other types of SEO because it has a unique set of challenges and goals. As a B2B SEO agency, our focus has always been on making your B2B company more visible on Google.
B2B SEO strategies aim to increase organic traffic by focusing on specific keywords and keyphrases and developing quality content to drive sales-qualified leads. The unique challenges of SEO for B2B companies require an SEO strategy that is planned out and fully executed.
There are many services that fall within the wheelhouse of a B2B SEO agency. Let's take a look at a few of them to consider.
SEO Audit & Analysis
An SEO audit evaluates a website for areas that your website can improve to increase organic traffic. A B2B SEO agency will evaluate on-page factors, off-page factors, and technical SEO factors during an audit.
On-page SEO
On-page factors include title tags, meta descriptions, header tags, images, page content, keyword density, HTML code, page speed, schema markup, etc.
Off-page SEO
Off-page factors include link building, social media signals, and brand mentions. Technical SEO factors include indexation, mobile-friendliness, and security.
SEO Keyword Research
Keyword research is an essential part of any B2B SEO strategy. It allows you to identify the search terms and key phrases that potential customers use to search for products or services like yours. Once you know what keywords to target, you can create optimized content for those search terms.
Long-tail keywords are specific phrases that are more targeted and less competitive than general keywords. They are perfect for B2B companies because they allow you to rank higher in Google search results while also targeting potential customers closer to making a purchase.
Link Building
Link building is essential to SEO because it helps Google understand what websites are talking about and how they are related. The more links you have from high-quality websites, the higher your website will rank in Google search results. When looking for links to point to your website, don't ignore your internal link structure. How you group content and point to content throughout your site can help create topical authority and boost your organic rankings.
Content Strategy
One of the most important aspects of B2B SEO is creating keyword-rich content. Take the research that your target audience is searching for (keeping in mind search intent) and then create content that includes those terms. However, it's important to note that you shouldn't stuff your content with keywords; instead, use them in a way that makes sense and flows naturally.
Our focus? B2B SEO Solutions That Generate Real Demand
Search engine optimization will be crucially important to businesses in 2022, if not sooner. Particularly for companies focusing on sustainable and profitable online marketing campaigns. B2B businesses can use SEO and input marketing to increase the value they can generate from prospects without paying to participate in a paid campaign. Almost everyone seeks services every day. They're landing on your competitor's website, and they do business. You will lose 75% in user clicks. Here is the shining moment.
Our B1-B SEO strategy focuses mainly on identifying your business's most effective target markets. Boost brand exposure by targeting prospects according to industry, company job position if required. We use product content, like case studies or leverage educational materials to seed your brand on the web through a media partner. Our agency teams use the B2B SEO capabilities we have to market your business and present your services to your target audience.
We have three SEO service approaches:
B2B SEO Consultant
Search engine marketing strategists (or "specialists") are individuals whose efforts are primarily focused on the learning and practice of SEO professionally. Often, the freelancer works for an agency or leads an agency department for an online advertising agency. Our B2B SEO Agency has four principal SEO specialists with a special focus on your SEO strategy.
B2B SEO Expert Team Support
When it comes to SEO, it's important to have a team of experts who can help you with your strategy. Our team is here to help you with all of your needs, from understanding conversion rates and form submissions to adding structured data and fixing code structure. We know what it takes to gain higher rankings in Google search results. We love to collaborate and take action. It's in our name! (WE = Collaboration & DO = Action)
100% B2B SEO Handled for You
This is for all of you CMOs who need a team. You get the fact that you need SEO services as part of your digital marketing plan and need a trusted team to take control. You want an expert to take charge, call the shots, point in the direction of what will move the needle. We get it. We've gotten excited pointing at specific SEO factors only to see our clients glaze over… well, let's just say we understand that sometimes it's easier to leave it up to the SEO experts.
When should I hire a B2B SEO agency?
You may have found SEO success naturally by consistently producing content on your website over time. You produce content that has helped your company gain more traffic leading to qualified leads. You do your best to manage the company website while keeping SEO in mind, but you can't seem to get to the top of search queries you think are the best.
Countless other agencies are knocking at your door telling you all the wrong they found with your website, and now you are shopping around for a B2B SEO agency with the SEO services you need.
The best time to hire a B2B SEO agency is when you have hit a significant decline in relevant traffic, can't seem to push past the "almost there" plateau of organic search results, or are venturing into new territory with your SEO campaigns.
Another great time to hire an SEO agency is if you are looking to build out a recruitment strategy to find new talent. Many companies use their website as a recruitment tool and having a recruitment SEO strategy can be a major player in helping to reach your goals. 
The expertise and guidance of a qualified B2B SEO company can help iron out these unknowns and provide a top-down, in-depth, holistic view of your SEO.
If you need help with your technical SEO, reach out to us! We'd be glad to offer a website audit to help you see what is going on.
Our B2B SEO Process
Our B2B SEO agency experts understand search marketing strategies in detail. It's what WE DO! We've got your back from local SEO and lead generation to landing pages and structured data.
Our battle-tested process for gaining significant SEO results in the search engines will drive leads resulting in more revenue. Our deep understanding of what SEO services to employ at each stage in a website's lifecycle can ensure you take the right steps forward.
SEO consists of several elements. Our SEO services follow these steps to produce consistent results:
Technical SEO audits
We will look at all the factors blocking your website from getting more visitors or leads. Give some good practice suggestions for getting back on track. Technical SEO is the process of improving your site's search engine visibility. Many people claim to "know SEO," but a small percentage say they can "do the same SEO."
Competitive gap analysis
Understanding competition is essential to help you develop an SEO strategy. Especially in a constantly expanding industry such as SEO, you must be aware of what does work and what doesn't. Using this software, you can reduce the guesswork and achieve results faster.
Keyword research
All successful Search Engine Optimization campaigns start by thoroughly analyzing your competitors. The search engine optimization of our products and services also focuses on keywords to determine the intents of the targeted user through analyzing search engines so that the product can be mapped to the correct stages of their purchasing journey. This data can then help us convert a webpage.
On-Page Optimizations
On-Page SEO involves various things that your client or prospect can interact with. Heading tags, Google approval meta descriptions, title tags, URL optimization, etc. All this is our responsibility. This optimization involves the promotion of your website.
Link Building & Off-Page
Links are the thumbs-up, thumbs-down system for a web page. Search engine optimization values credible sites with similar backlinks. We have the right tools. We know the best methods for getting you a link and building authority through guest posting, content promotion, and business directory profiles.
Analytics & Performance Measurement
Analytics and tracking are critical skills for all B2 B businesses. When you are not measuring progress accurately, you may throw money down the drain. Check out our article for more information about measuring your SEO KPIs and setting proper goals.
Search Engine Optimization Expert Help
B2B SEO is a long game. It takes time, dedication, and persistence. We are in it for the long haul. We look to find clients we can partner with, rub elbows with, high five when we succeed, and go back to the drawing board when we fail. When our clients win, we win.
We specialize in Asheville SEO & Hendersonville, NC SEO– we love our locals!
If that sounds like a good fit, we'd love to chat. 
Fully transparent. Rapid testing. Growth minded.
Fully transparent. Rapid testing. Growth minded.
Schedule your 15-minute free consultation
WE•DO is ready to put our minds to work to drive your growth.